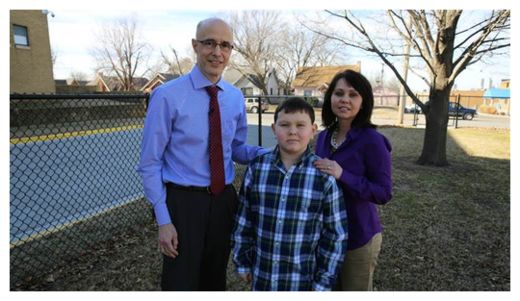 It's not unusual for little boys to have vivid imaginations, but Ryan's stories were truly legendary.
His mother Cyndi said it all began with horrible nightmares when he was 4 years old. Then when he was 5 years old, he confided in her one evening before bed.
"He said mom, I have something I need to tell you," she told TODAY. "I used to be somebody else."
The preschooler would then talk about "going home" to Hollywood, and would cry for his mother to take him there. His mother said he would tell stories about meeting stars like Rita Hayworth, traveling overseas on lavish vacations, dancing on Broadway, and working for an agency where people would change their names.
She said her son even recalled that the street he lived on had the word "rock" in it.
"His stories were so detailed and they were so extensive, that it just wasn't like a child could have made it up,"
she said.
Cyndi said she was raised Baptist and had never really thought about reincarnation. So she decided to keep her son's "memories" a secret— even from her own husband.
Privately, she checked out books about Hollywood from the local library, hoping something inside would help her son make sense of his strange memories and help her son cope with his sometimes troubling "memories."
"Then we found the picture, and it changed everything," she said.