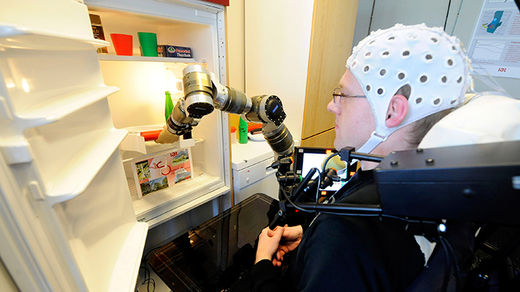 A man who has been in a vegetative state for 16 years showed neural activity while watching a Hitchcock film. Researchers say that for the first time, they've discovered that "a patient with unknown levels of consciousness can monitor their environment."
It has been assumed that about one in five patients who appear to be entirely vegetative may actually be conscious, but researchers had not been able to prove that was the case until recently.
A research team at the University of Western Ontario, led by post-doctoral researcher Lorina Nacia, has developed a sensitive method to test whether any neural activity is taking place during a film sequence. The study is described in a report
approved
in August.
The researchers needed a clip short in length, 7-8 minutes, for the duration that a person can be placed in an MRI. They discovered that Alfred Hitchcock's short "
Bang! You're Dead
" fit the bill. It has a story sequence with a beginning, a middle, and an end, and is about a child who carries a loaded revolver around town.