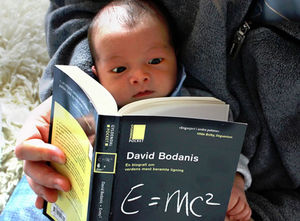 Many studies over the years have shown that children who are breastfed score higher on IQ tests, but until now the exact cause has been a mystery.
Some scientists said it was something in the milk, others that it's about the bonding between mother and baby and others still that these and other factors all contributed.
A new study, though, suggests that it's the parenting behaviours that make the difference (
Gibbs & Forste, 2014
). Researchers at Brigham Young University examined data from 7,500 mothers and children collected from birth to four years of age. They found that two crucial parenting skills were responsible for the boost to cognition. Mothers who breastfed were more likely to:
respond to children's emotional cues,
and read to children at 9 months of age.
Together these factors were enough to put children two or three months ahead when they reached four-years-old.