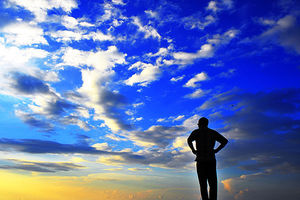 If you've been into self growth for any length of time, chances are you've heard of (and probably tried) affirmations. You know, those positive, self-affirming "I am" statements that are supposed to retrain your mind to believe in the best version of yourself? I am loved. I am whole.
I am abundant... and whatever other flavor-of-the-month idea you want to integrate? Depending on who and what you believe, affirmations are supposed to be the secret to getting whatever you want in life. And they work fabulously—for some people. And
for the vast majority of us, it's hit or miss... or worse.
In fact, Dr. Richard Bolstad, a pioneering NLP practitioner and researcher found (along with a group of interested colleagues) that affirmations, arguably "one of the most popular
self-development tools
of all time, generally lowered people's self-esteem and made them less likely to act."
Their findings were based on a number of studies, and one in particular, which was conducted by University of Waterloo psychologists Joanne Wood and John Lee, along with Wei Qi Elaine Perunovic from the University of New Brunswick.