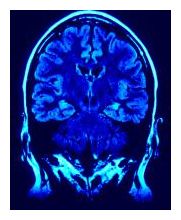 Scientists at the Massachusetts Institute of Technology (MIT) have made an astonishing breakthrough: they believe that they now have the ability to erase feelings of fear or anxiety.The researchers discovered which brain circuits attach emotions to memories but, more importantly, they worked out how to reverse this link.
Traumatic experiences can have a profound and negative effect that leaves people emotionally scarred for life, but neuroscientists believe that it may now be possible for them to erase residual feelings of trauma. This could benefit those suffering from depression or post-traumatic stress disorder and remove the need for strong medication.
The findings of the study, which was published this week in the journal
Nature
, suggested that feelings of fear were erased in previously traumatised mice, and researchers think that it may be possible for the same technique to be used in humans.
"In our day to day lives we encounter a variety of events and episodes that give positive or negative impact to our emotions," said Susuma Tonegawa, Professor of Biology and Neuroscience at the Riken-MIT Centre for Neural Circuit Genetics."If you are mugged late at night in a dark alley you are terrified and have a strong fear memory and never want to go back to that alley.
"On the other hand if you have a great vacation, say on a Caribbean island, you also remember it for your lifetime and repeatedly recall that memory to enjoy the experience.
"So emotions are intimately associated with memory of past events. And yet the emotional value of the memory is malleable. Recalling a memory is not like playing a tape recorder. Rather it is like a creative process.
"The circuits seem to be very similar between human and mice when it comes to memory formations and the emotions of memories. So a similar technology could be available for humans."