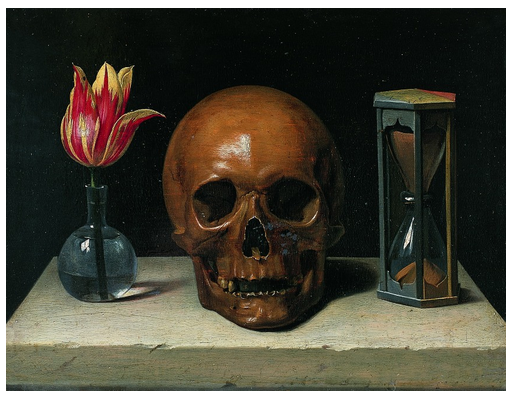 We all have to face it at some point; an event of such enormity that it can make everything else in our lives seem insignificant: death, the end of our existence; our departure from this world. We live in a culture that denies death. We're taught that death is something we should shy away from, and try to forget about. If we start contemplating our own mortality - so this traditional wisdom goes - we'll become anxious and depressed. And there's no doubt that this is often the case. In psychology,
Terror Management Theory
suggests that a large part of all human behaviour is generated by unconscious fear of death. This fear generates a fundamental anxiety and unease, which we try to offset with behaviour such as status-seeking or strongly defending the values of our culture. We feel threatened by death and so seek security and significance to defend ourselves against it. Studies have shown, for example, that when people are made more aware of their own mortality,
they tend to become more nationalistic and tribal and more materialistic.