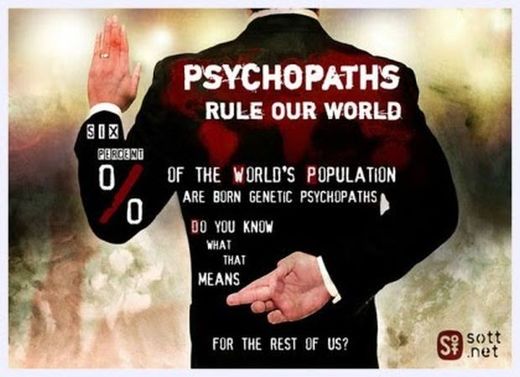 The
incidence of psychopathy among CEOs is about 4 percent
, four times what it is in the population at large. According to
Wikipedia
, the DSM IV-TR gives the prevalence of psychopathy as 3% in males and 1% in females. Many forensic psychologists, psychiatrists and criminologists use the terms
sociopathy
and psychopathy
interchangeably
. Leading experts disagree on whether there are meaningful differences between the two conditions. Certainly there are meaningful differences from one psycho and sociopath to another.
In the United States congress the percentage is higher. In fact, in reading Dr. Ron Paul's most recent essay
Reckless Congress Declares War on Russia
- all but ten congressmen voted for the measure. Any good psychologist would conclude that there are 425 psychopaths in the House of Representatives and only 10 normal people who care about children and everyone else.