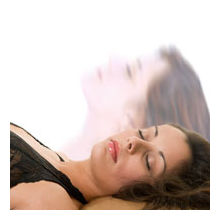 Hyderabad -Daljeet (name changed) remembers "everything" about the accident 20 years ago. There was his bike, the car that had screeched to a stop ahead of him and that sickening moment he went headlong into glass and metal.
"I have never been able to properly describe what happened that night. I have, however, recounted the story at least 5,000 times to friends, family and experts. Seconds after the crash, I felt myself floating into a sleep... I guess my body had given up. And then suddenly, I was hovering a few feet away from the scene and looking at the crowd - no smell, no breathing but surrounded by throbbing lights and a strange humming.
Doctors would later say the glass from the car had blinded me and that my head and neck had taken a massive jolt rendering me unconscious. But I still remember the face of the man who had first pulled me out, him screaming,
Usko uthao, usko uthao,
and my torn blue shirt. Two months later, I surprised my mother with the details of the accident and that's when it occurred to me, I was outside my body for maybe a minute. I was also able to vividly describe my rescuers and as the years passed, my descriptions went from family discussions to at least 10 counselling sessions."
But Daljeet believes that just one of his therapists may have really paid any attention to his story.
"The others claimed my brain had simply gone into this 'safe mode' to protect itself and me. They said it was a natural reaction; but what about those faces, the model of the ambulance vehicle...what about those details? I would like to believe it was an experience, a moment of clarity in which I was between worlds."
Then, there's the case presented by a leading surgeon from Hyderabad.
"During one of the several surgeries I've had over the years, a nurse happened to comment on the body of one of the patients on the operating table. She said she was 'fat' and that it was getting increasingly difficult to manoeuver amidst all the flab. There's no possible way the patient could've heard the comment, but two days later, following recovery, I walked into a massive argument between staff and the patient and we had to apologise. It was the strangest thing. How did a patient, breathing through a machine, with her chest open, hear a whisper?"