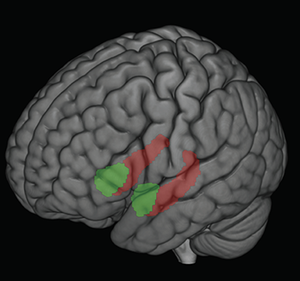 For children, stress can go a long way. A little bit provides a platform for learning, adapting and coping. But a lot of it -
chronic, toxic stress like poverty, neglect and physical abuse - can have lasting negative impacts.
A team of University of Wisconsin-Madison researchers recently showed these kinds of stressors, experienced in early life,
might be changing the parts of developing children's brains
responsible for learning, memory and the processing of stress and emotion. These changes may be tied to negative impacts on behavior, health, employment and even the choice of romantic partners later in life.
The study, published in the journal Biological Psychiatry, could be important for public policy leaders, economists and epidemiologists, among others, says study lead author and recent UW Ph.D. graduate Jamie Hanson.