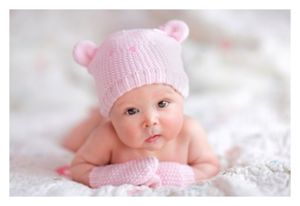 Even 2-day-old babies know that some syllables just sound better than others, according to a new study.
Across world languages, certain syllables are more commonly used than others. But why this linguistic preference exists has been a matter of scientific debate. While some researchers have suggested that the preference results from the historical processes that shape languages, or the ease of pronunciation, others hold it may be innate, with the human brain being partial to certain sounds.
Now, the new study suggests that people are indeed born with a preference for some
sounds
over others.
"We believe that many things are learned, for instance, the
vocabulary
," said study author David Maximiliano Gómez, a language and cognition researcher at the University of Chile. But there are other aspects of language, such as the syllables people use, that might be innate, he said.
The study, published March 31 in the journal
PNAS
, shows that babies react to certain syllables very similarly to the way adults do, Gómez told Live Science.
The study was conducted on three groups of 24 Italian babies, ages 2 to 5 days. The children in the study listened to a few kinds of syllables, including "lbif" and "bdif," which are generally less popular among adults, and "blif" and "oblif," which adults more commonly prefer.