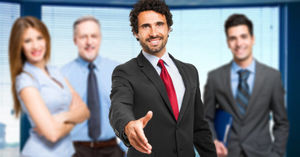 A groundbreaking new study at the University of Haifa has
found for the first time that emotions are not only the product of the processing of information by the brain, but that they also directly influence processes of learning and memory in the brain
. Dr. Shlomo Wagner of the Sagol Department of Neurobiology at the University of Haifa, who undertook the study, explains: "It turns out that different emotions cause the brain to work differently and on distinct frequencies."
The main goal of the new study, which was published this February in the science journal
eLife
, was to identify the electrical activity that takes place in the brain during the formation of social memory. During the course of their work, the researchers -- Dr. Wagner and Ph.D. Alex Tendler --
discovered the scientific explanation behind the saying "you never get a second chance to make a first impression." More importantly, they came to understand the connection between emotions and cognitive processes such as learning and memory.