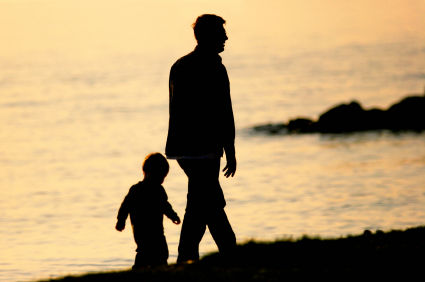 Sons whose fathers have criminal records tend to have lower cognitive abilities than sons whose fathers have no criminal history, data from over 1 million Swedish men show. The research, conducted by scientists in Sweden and Finland, indicates that the link is not directly caused by fathers' behavior but is instead explained by genetic factors that are shared by father and son.
The study is published in
Psychological Science
, a journal of the Association for Psychological Science.
"The findings are important because cognitive ability is among the most important psychological predictors of many important life outcomes, including socioeconomic success and health," says lead researcher Antti Latvala of the Karolinska Institute in Sweden and the University of Helsinki in Finland.
Research looking across generations in families has shown that
children of parents who engage in "antisocial" behaviors -- such as rule-breaking, aggressive, or violent behavior -- are at greater risk for various negative outcomes, including criminality, psychiatric disorders, substance use, and low academic achievement.
And research has also shown that individuals who engage in antisocial behaviors tend to have poorer cognitive abilities than those without antisocial tendencies.