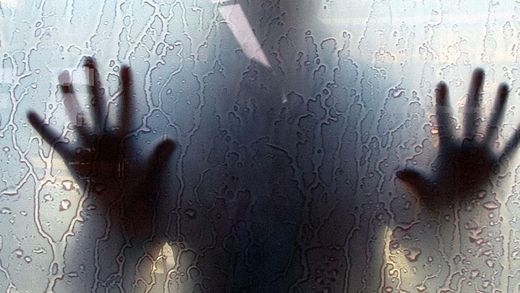 One of the few Khmer words Stephen Sumner knows is chhue. It means 'pain', and it's something Cambodian people know a lot about from their three-decade-long civil war. Stephen, 53, is a brawny Canadian with an ebullient, even boisterous, manner. This is his third time here in as many years. He rides around on a longtail bicycle with a stack of lightweight mirrors behind the saddle, going to villages, hospitals and physical rehabilitation centres looking for people who have lost their limbs.
Just as the pain of war lingers long after it is over, so an amputee can still feel pain in parts of a limb no longer attached to their body; a foot or a hand that they no longer own.
It can be harrowing and difficult to treat with medication or surgery.
Stephen helps people deal with their phantom pain, and he does it with mirrors.
We're in Spean Tomneap village in the Battambang province of north-western Cambodia - the most heavily land-mined region in one of the most heavily land-mined countries of the world. In Cambodia, landmines and unexploded ordnance killed around 20,000 people and injured 44,000 more between 1979 and 2011. Despite public information drives and de-mining programmes,
it is still not unheard of for farmers to step on anti-personnel mines in the fields
.
We've driven up along a mud road lined by fields and houses surrounded by tangled greenery. Stephen is perched on the landing near the staircase of a weathered wooden house on stilts. Chickens scurry about. A few onlookers gather.