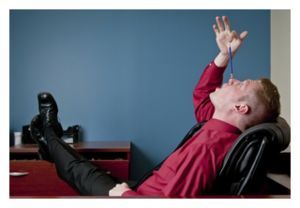 Researchers from the
University of Southern California
say that they've come up with a sure-fire way for people to overcome procrastination and get to work on accomplishing their goals.
The trick, they explain in the journal
Psychological Science
, is to change the way that you think about the future. Future goals have to feel as though they're important now.
"The simplified message that we learned in these studies is if the future doesn't feel imminent, then, even if it's important, people won't start working on their goals," said Oyserman, who was assisted on the research by co-author Neil Lewis Jr. of the University of Michigan.
In a series of experiments, the duo presented study participants with different scenarios and found that those individuals looked at the future as something that was far more imminent when they evaluated goals and deadlines in terms of days rather than months or years.