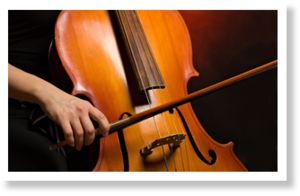 Performance anxiety, odd hours, working weekends and post-concert socialising often leads classical musicians to use drugs and alcohol.
Addiction is blighting the lives of many classical musicians as they grapple with performance anxiety and anti-social hours, a cellist has said.
Rachael Lander features in a new British documentary which brings together classical musicians whose careers have been derailed by drug and drink problems.
The cellist, who was addicted to alcohol and prescription pills, said the problem was rife in the classical music world.