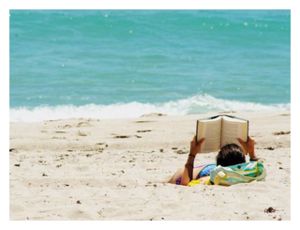 One in three adults in the UK - or 16m people - rarely or never read for pleasure. A
new survey
of 4,164 adults, including both those who read and those who don't, found that
adults who read for just 20 minutes a week are 20% more likely to feel satisfied with their lives.
Our research was not focused on people who are unable to read as a result of literacy difficulties or other impairments. We looked instead at people who can read - and often have been regular readers in the past - but who have lost the reading habit, often through a significant life-event, such as having children or falling ill. Two fifths of respondents for the survey, which I helped to conduct for the charity campaign Galaxy Quick Reads, cited lack of time as the chief barrier.
Mood and relaxation
Non-readers were 28% more likely to report feelings of depression than those who read regularly for pleasure. One in five readers said that reading helps them to feel less lonely. Both findings resonate strongly with our previous
research
at the University of Liverpool, in partnership with national charity,
The Reader Organisation
, on their shared-reading aloud model for adults and children.