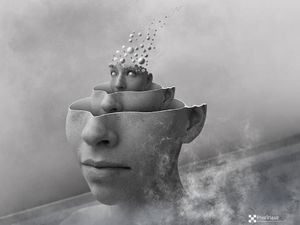 We all want to improve our health, our wellness and our happiness. And in order to achieve our goals, we need to break bad habits and form good ones that actually stick. But despite our good intentions, we often fail to act on them. Even if we do, it rarely lasts.
There's no doubt about it: change is hard. And no matter how hard we try to change, the comforts of eating sugary snacks, shopping and online surfing are difficult to resist. We try everything, but despite our unremitting effort to change, we return to our vices with greater voracity.
Why do we fail to break bad habits?
To answer that question, we need to look at our perceived ability to judge our impulsive behaviors.