How mind-body practices can effectively help address substance misuse.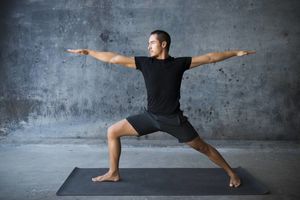 The addiction and mental health treatment communities have always regarded practices such as meditation, yoga and other mind-body practices as useful adjuncts to treatment. But more and more evidence continues to accumulate suggesting that these modalities are actually extremely powerful therapeutic modalities on their own. For some people, regular engagement in mind-body practices can be a foundational part of a recovery plan. Dr. Jenifer Talley, a clinical psychologist and an expert in the integration of mind-body techniques in addict treatment, spells it out and describes her work with a client...Richard Juman
When we consider the factors that contribute to problematic substance use and other risky behaviors, several themes emerge.
Most notably, there is a tendency to avoid experiencing discomfort through dissociation and disconnecting from one's body during times of distress. I commonly hear clients say they use substances to alter how they are feeling and to quiet the endless stream of self-critical thoughts.
Some are seeking an experience of euphoria, while others aim for relaxation or to attain a state of being numb. Implicitly, there is a lack of acceptance of what is occurring in the moment and a strong desire to alter one's state. Many struggle with allowing emotions to run their course and seek an immediate form of relief. I often say that we have to "roll out the welcome mat" to all our experiences, as avoidance and reacting with aversion only prolong our discomfort and make us more susceptible to substance misuse.