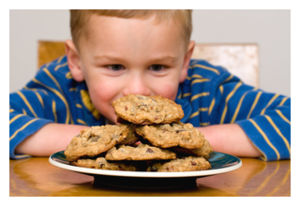 The way the consequences of choices are presented can help people boost their self-control and delay gratification, researchers say.
These new findings could help in areas wherever
delaying gratification
is needed, such as diet, exercise, finance, addiction, crime and politics, scientists added.
Willpower can help people delay gratification and avoid less valuable rewards that are available immediately to get more valuable rewards later. However, using
self-control
to delay gratification can be exhausting, and often fails.
"I became interested in studying self-control before applying to graduate school, when I worked as a homeless outreach specialist in New York City," said lead study author Eran Magen, a psychologist at the University of Pennsylvania in Philadelphia.
"I met a lot of people living through hard times who wanted to get better, but clearly stumbled along the way. It became very clear to me that the ability to make choices that are good for us in the long term is clearly important for a good life, not just for homeless people, but for regular people living regular lives."
As Magen pursued his doctorate, he reviewed prior studies investigating decision-making. "I noticed questions were always asked in the same format - 'Do you want X now or a bigger Y later?'" Magen said. "I felt there was something missing there. Intuition led me to explore what happened if we asked, 'Do you want to receive X now and not receive a bigger Y later, or do you want to receive a bigger Y later but not receive X now?' My intuition was that people might often choose the bigger reward later."