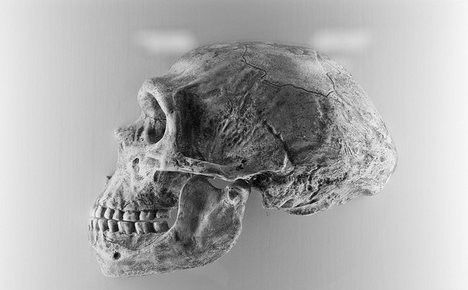 Neanderthal man arrived on the Italian peninsular some 100,000 years earlier than previously thought, according to a study set to be published this month.
The discovery was made after researchers analyzed radioactive deposits that were found in sediments present inside two Neanderthal skulls unearthed in a gravel pit Saccopastore, Lazio, in the 1930s.
The site of the dig is now occupied by an eastern section of Rome's ring road.
"The results of our studies show that
the Saccopastore remains are 100,000 years older than previously thought - and push back the arrival of Neanderthal man in Italy to 250,000 years ago
," said Fabrizio Marra, a researcher who carried out the study with the Italian Institute for Geophysics and Vulcanology (INGV).