The dinosaur has yet to be officially named, but is informally known as 'Titanosaur'
Titanosaur stands 20 feet tall, and is 122 feet long, weighing 70 tons in life
This is the first fairly complete skeleton found of the newly discovered species
Researchers dug up the bones in a desert region of Argentine Patagonia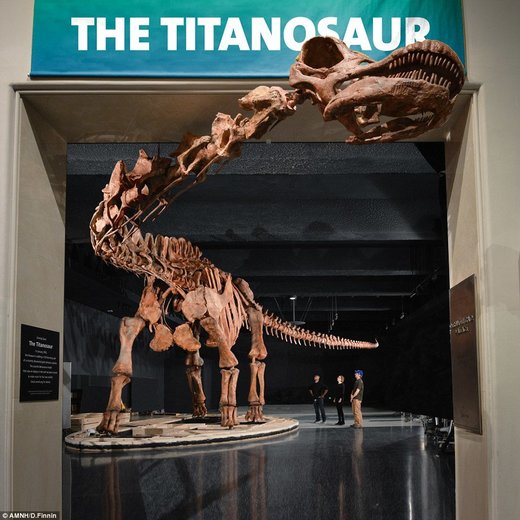 The biggest dinosaur ever to be shown at the American Museum of Natural History will be unveiled on Friday, and it is so big, it's head will graze the ceiling and poke out through it's exhibition hall.
Known as the Titanosaur, it is one of the largest dinosaurs ever discovered, and lived 100 million years ago
.
Researchers dug up the bones in a desert region of Argentine Patagonia, after a farmer found what he suspected to be fossils.