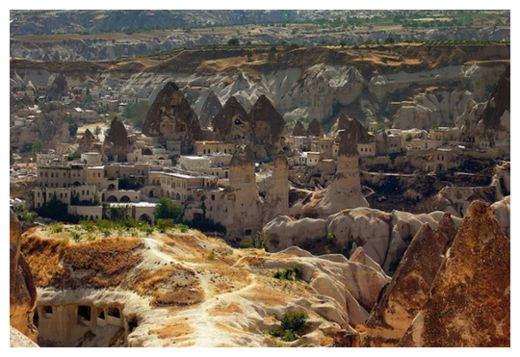 In 2013, workers in Turkey looking to demolish low-income housing near a Byzantine-era hilltop castle stumbled upon something extraordinary:
an expansive underground city that may have housed 20,000 people or more.
We think they actually found a huge Diglett sanctuary.
Located in the middle of the country near the provincial capital of in Nevşehir, the underground network has yet to be extensively explored by researchers. Archaeologists and geophysicists do have resources for their explorations in the form of a 300-year-old paper trail stretching all the way back to the Ottoman Empire.
"We found documents stating that there were close to 30 major water tunnels in this region," Nevşehir mayor Hasan Ünver
told National Geographic
.
In 2014, those documents led researchers to
a multi-level underground village of living areas, wineries, chapels, and bezirhane-linseed presses for generating lamp oil. The research team was able to find numerous small artifacts, including stone crosses and ceramics.
The artifacts reveal that the settlement was used from the Byzantine era all the way up to the Ottoman conquest, researchers said.