The tank, among the weapons haul discovered hidden in the cellar of a villa in Kiel, took nine hours to remove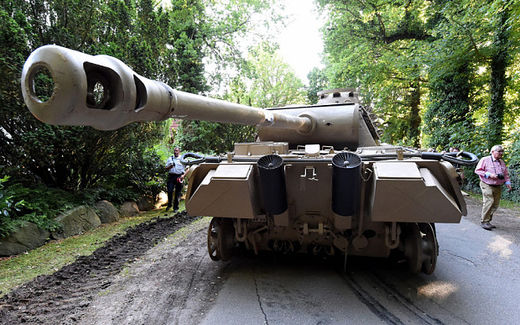 German
soldiers grappled for nine hours with an unusual task: trying to remove a
Second World War
tank found in the cellar of a villa.
Almost 20 soldiers struggled to remove the tank from a villa on Thursday in a wealthy suburb of Kiel in northern Germany, after police searching the property discovered the tank, a torpedo, an anti-aircraft gun and other weapons in the cellar on Wednesday.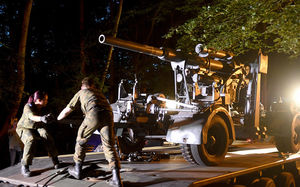 Police raided the home in the town of Heikendorf under instructions from prosecutors, who suspected that the villa's 78-year-old owner held the weaponry illegally under a law controlling the possession of instruments of war.
The army was called in to try to remove the 1943-vintage Panther tank, and struggled for nine hours to tow it out using two modern recovery tanks designed to haul damaged battle tanks off the field.
The soldiers ended up having to build their own wooden ramp in order to free to tank.
Ulrich Burchardi, an army spokesman, described the difficult task of removing the tank without damaging the house as "precision work".
The other weapons have also now been confiscated by police.