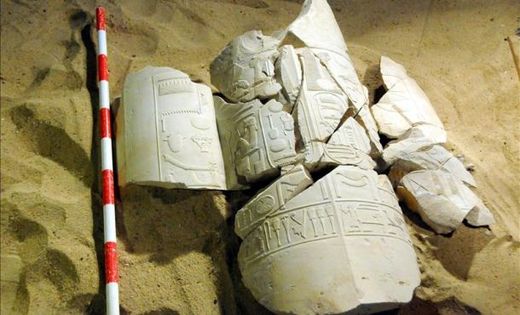 A team of Spanish and Egyptian archaeologists made a find in a southern Egyptian tomb that opens the way to a reinterpretation of Pharaonic chronology, since it could show that Amenhotep III and his son Amenhotep IV reigned together.
The team, headed by Spaniard Francisco Martin Valentin and funded by Spain's Gaselec foundation, excavated the remains of a wall and columns of the mausoleum of a minister of the 18th Pharaonic dynasty - 1569-1315 B.C. - in the province of Luxor.
What is exceptional about the discovery, Martin Valentin told
Efe
, is that in the excavation they found the names of Amenhotep III and Amenhotep IV carved together.
This "could confirm that the two Pharaohs governed jointly between nine and 10 years of the 39 that Amenhotep III governed, since the hieroglypics on the columns explain that they were both sovereigns of Upper and Lower Egypt," the archaeologist said.
"There is nothing similar in Pharaonic history," Martin Valentin said decisively.
The reigns of Amenhotep III, also known by the Hellenized name of Amenophis III, and of Amenhotep IV, who went down in history as Akhenaten, are among the most significant in Ancient Egypt for a number of reasons.