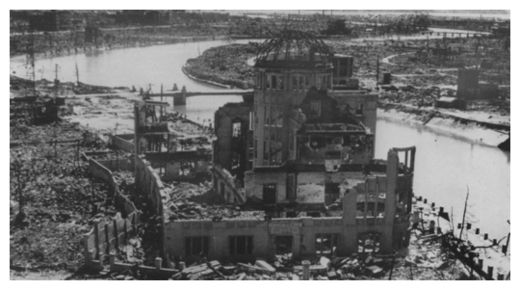 Seventy years have passed since the infamous bombing of the Japanese cities of Hiroshima and Nagasaki by the United States; however, it seems that the historical lesson still remains unlearned.
Seventy years ago, in early August 1945, the United States dropped nuclear bombs on the Japanese cities of Hiroshima and Nagasaki, and in so doing became the first and only nation in history to launch atomic weapons of mass destruction against civilians.
"The whole truth of what the Nuremburg tribunal would later help define as an international war crime and a crime against humanity has been heavily censored and mythologized ever since war-weary Americans in 1945 accepted the propaganda that the bombings were necessary to shorten the war and prevent the loss of a million US soldiers during the allegedly planned November 1945 invasion,"
American researcher Dr. Gary G. Kohls pointed out.
The massive nuclear strike resulted in the death of tens of thousands of peaceful Japanese civilians.
On August 6, 1945 American pilot Paul Tibbets attacked the city of Hiroshima with the atomic bomb "Little Boy." Over 70,000 died immediately, including 16 American prisoners of war. About 200,000 died in agony from the radiation sickness months later.
On August 9 another American B-29 bomber called Bockscar released "Fat Man," the plutonium bomb named after Winston Churchill, over the port city of Nagasaki. About 75,000 Japanese civilians died from the blast, while over 70,000 were seriously wounded.