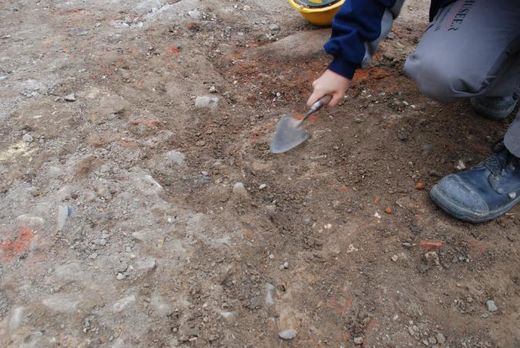 The discovery was made during the excavation of the Femern Bælt tunnel
Archaeologists working on the excavations for the Femern Bælt Tunnel have discovered several well-preserved footprints dating back to the Stone Age.
The prints were left by fishermen looking to safeguard their weirs (river barriers used for fishing) in a storm 5,000 years ago, announced Lolland-Falster Museum.
"It is quite surreal to have found human footprints," said archaeologist Terje Stafseth in a press release.
"We normally find historical clues in the form of human waste, but here we have found an entirely different clue and a first in Danish archaeology: a physical print left behind by a human."