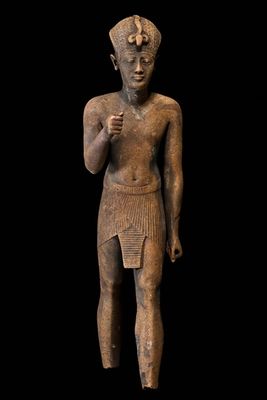 Spectacular ancient Egyptian treasures are to be exhibited for the first time having been
discovered underwater in the submerged ruins of the near-legendary cities of Thonis-Heracleion and Canopus.
A finely sculpted statuette of a pharaoh and a golden-eyed depiction of god Osiris are among antiquities to be unveiled in a major exhibition in Paris from next month.
The cities were almost erased from mankind's memory after sinking beneath the waves in the eighth century AD following cataclysmic natural disasters including an earthquake and tidal waves.
Across a vast site in Aboukir Bay near Alexandria, the seabed has been giving up secrets from a lost world in an excavation led by Franck Goddio, a French marine archaeologist.
Founding head of the European Institute for Underwater Archaeology in Paris, Goddio is working with the Oxford Centre for Maritime Archaeology at the University of Oxford, and the Egyptian authorities.