New underground structures have come to light in Ani, one of Turkey's most breathtaking ancient sites. History researcher Sezai Yazıcı says the ancient city's structures should be promoted.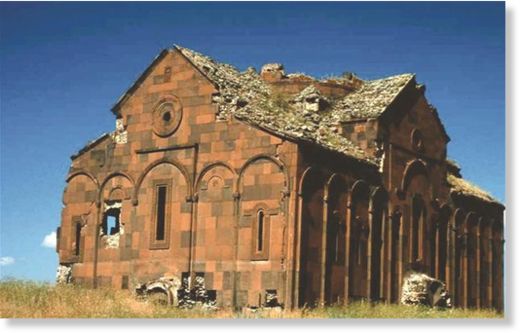 The underground secrets of the historic Ani Ruins, an ancient, 5,000-year-old Armenian city located on the Turkish-Armenian border in the eastern province of Kars, have been revealed.
While speaking at the recent "International Ani-Kars Symposium," history researcher Sezai Yazıcı said
secret water channels, undiscovered monk cells, meditation rooms, huge corridors, intricate tunnels, unbelievable traps and corners that make one lose their sense of direction
were just some of the unknown underground structures located at the ancient site.
Yazıcı said a number of experts, academics and researchers attended the Kars Symposium, which was held at Kars' Kafkas University from Aug. 14 to 16. At the symposium, Yazıcı's presentation titled, "Underground Secrets of Ani," drew a lot of attention since no previous publications on the underground structures had been mentioned before.