The personality and motives of the young assassin, Gavrilo Princip, who fired the fatal shots at Archduke Franz Ferdinand in Sarajevo, were twisted by Austrian propaganda.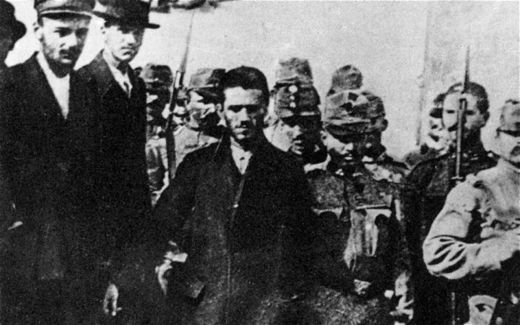 This day 100 years ago dawned memorably bright over Sarajevo. After days of stormy rain, Sunday June 28,1914 began cloudless as Austria-Hungary, the imperial power that held dominion over the small Balkan province of Bosnia, prepared for a show of ostentatious pageantry in its capital.
Loyal citizens came out in their thousands, lining the route into the city centre that was to be used for a rare official visit by a top member of the Habsburg royal house, Archduke Franz Ferdinand, second only in imperial protocol to the venerable, mutton-chopped emperor himself, Franz Joseph. Witnesses remember the morning sun being fierce as the crowds gathered, eight deep in places, many of them waving the yellow imperial standard of Austria-Hungary with its double-headed black eagle, some shouting ''Long Live the Archduke'' as the Gräf & Stift limousine drove sedately by. An imperial 21-gun salute, from the fortress high in the hills that ring Sarajevo, sent out puffs of smoke, vivid white against the blue summer sky.
But
the crowd was seeded with six would-be assassins
united in their loathing of Austria-Hungary. By the time the sun set, what happened in Sarajevo would plunge the world into the darkness of global war for the first time.
The details were well recorded: how the first attacker lost his nerve as the cortege passed, how the next attacker threw a grenade that struck the limousine but did not harm the Archduke, how the royal party nevertheless continued with the visit, how three would-be assassins melted away into the crowd and how one, a 19-year-old peasant, stood his ground.