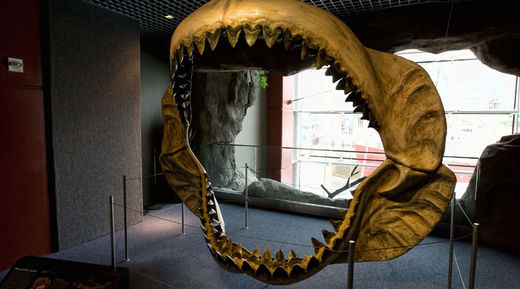 Beachgoers in North Carolina were given a shock when the fossilized teeth of an ancient shark washed ashore. The not-so-pearly-whites are believed to have belonged to a 60-foot megalodon.
The teeth, found at North Carolina's Topsail Beach and Surf City, are believed to have belonged to the megalodon - a prehistoric shark which dominated the oceans 15 million years ago.
"Oh my God, like I said, I felt like I was a lottery winner or something," beachgoer Denny Bland told local NBS affiliate WITN. "It's like I'm the first one to touch that since it fell out of his mouth back in the day."