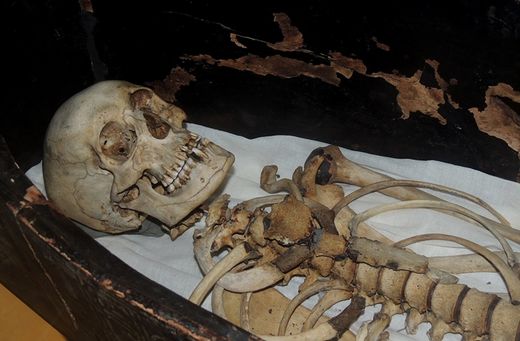 The mummy of the pharaoh Amenhotep II's foster brother may have been found in a former monastery, according to archival research into 19th-century documents.
The mummy, now reduced to a skeleton, is believed to be that of Qenamun, the chief steward of Amenhotep II (about 1427 - 1400 B.C.) who was the 7th Pharaoh of Egypt's 18th Dynasty and likely Tutankhamun's great-great-grandfather.
Qenamun was effectively Amenhotep II's foster brother, as his mother, Amenemipet, was the chief royal nurse of the future king. The two grew up together and the bond endured in adult life, with Qenamun enjoying a high and powerful status.
But the whereabouts of Qenamun's afterlife journey had remained a mystery -- no coffin nor mummy was found in his large and beautifully decorated tomb in Thebes.