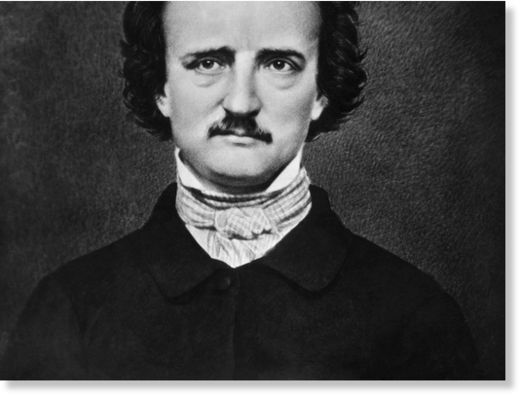 It was raining in Baltimore on October 3, 1849, but that didn't stop Joseph W. Walker, a compositor for the
Baltimore Sun
, from heading out to
Gunner's Hall
, a public house bustling with activity. It was Election Day, and Gunner's Hall served as a pop-up polling location for the 4th Ward polls. When Walker arrived at Gunner's Hall, he found a man, delirious and dressed in shabby second-hand clothes, lying in the gutter. The man was semi-conscious, and unable to move, but as Walker approached the him, he discovered something unexpected: the man was Edgar Allan Poe. Worried about the health of the addled poet, Walker stopped and asked Poe if he had any acquaintances in Baltimore that might be able to help him. Poe gave Walker the name of Joseph E. Snodgrass, a magazine editor with some medical training. Immediately, Walker penned Snodgrass
a letter asking for help
.
Baltimore City, Oct. 3, 1849
Dear Sir,

There is a gentleman, rather the worse for wear, at Ryan's 4th ward polls, who goes under the cognomen of Edgar A. Poe, and who appears in great distress, & he says he is acquainted with you, he is in need of immediate assistance.

Yours, in haste,
JOS. W. WALKER
To Dr. J.E. Snodgrass.
On September 27 - almost a week earlier - Poe had left Richmond, Virginia bound for Philadelphia to edit a collection of poems for Mrs. St. Leon Loud, a minor figure in American poetry at the time. When Walker found Poe in delirious disarray outside of the polling place, it was the first anyone had heard or seen of the poet since his departure from Richmond.