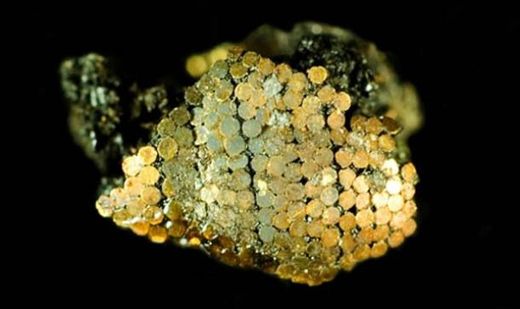 Archaeologists have revealed the process utilized by highly-skilled craftsmen to create the magnificent gold artifacts that were found around Stonehenge. According to
Discovery News
, the gold work involved such tiny components that optical experts believe they could only have been made by children or adults with extreme short-sightedness, and would have caused lasting damage to their eyesight.
In 1808, William Cunnington, one of Britain's earliest professional archaeologists, discovered what has become known as the crown jewels of the 'King of Stonehenge'. They were found within a large Bronze Age burial mound just ½ mile from Stonehenge, known today as Bush Barrow. Within the 4,000-year-old barrow, Cunnington found ornate jewellery, a
gold lozenge
that fastened his cloak, and an intricately decorated dagger.