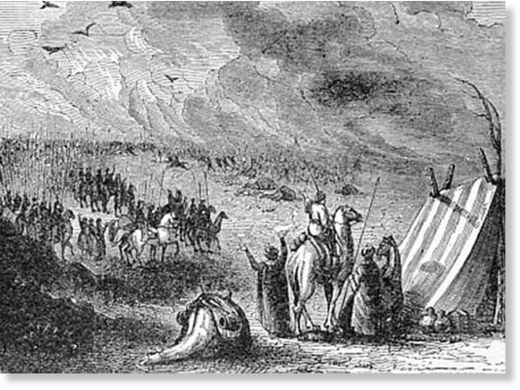 In 524 BC, a Persian army of 50,000 men sent by King Cambyses II marched into the Egyptian desert from Thebes - now known as Luxor. But, after entering the desert, they were never heard from again.
For centuries. it has been presumed they were swallowed by a sandstorm, but now a researcher claims that wasn't the case - and instead they must have been defeated in battle.
In the 5th century BC, Greek historian Herodotus wrote that the disappearance of the army could be attributed to an unfortunate end involving sand dunes.
University of Leiden Egyptologist Professor Olaf Kaper, however, disagrees.'Since the 19th century, people have been looking for this army: amateurs, as well as professional archaeologists,' he said.