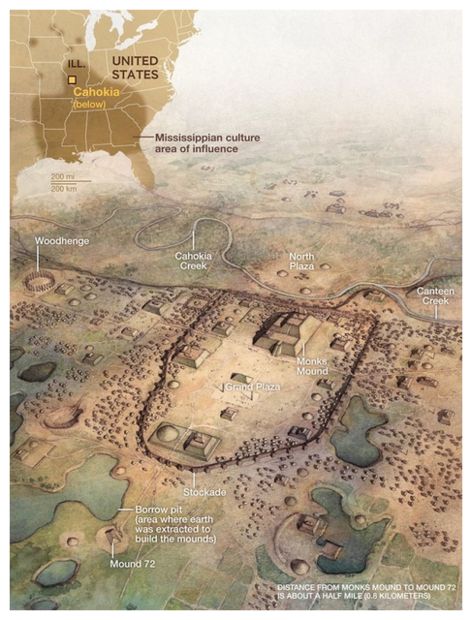 Apparently there were cities in the Americas before European influence ever set foot on the continent.
A thousand years ago, where modern-day St. Louis stands, existed a Native American city known as
Cahookia
. Its birth and decline is one of America's great mysteries.
A new studied published in the
Journal of Archeological Science
sheds new information on the ancient city where they believe about 20,000 people lived, and was formed in just 50 years.