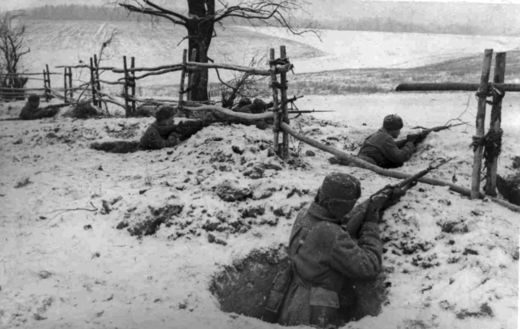 Having quickly conquered most of Europe, the Nazi German army that arrived on the outskirts of the USSR's capital in autumn of 1941 appeared to be an unstoppable war machine.
It was the Soviet troops at the Battle of Moscow who shattered this illusion
.
In October 1941 Hitler launched an offensive on the Russian capital codenamed Operation Typhoon. It was supposed to crush Moscow in a so-called double pincer - two simultaneous attacks from the north and south.
The Soviet troops vigorously fought back, disrupting Hitler's plans for a quick operation.
The Battle of Moscow eventually lasted through January 1942 and ended in the first battlefield defeat of the Nazi army.
The battle was one of the bloodiest and lethal struggles in world history and was later considered to be
a decisive turning point in the fight against Nazi troops
.