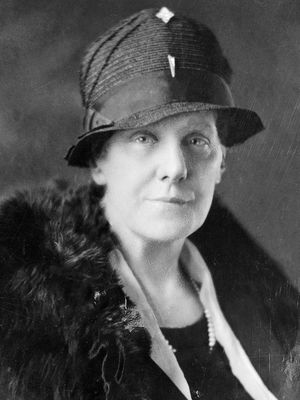 As Mother's Day turns 100 this year, it's known mostly as a time for brunches, gifts, cards, and general outpourings of love and appreciation.
But the holiday has more somber roots: It was founded for mourning women to remember fallen soldiers and work for peace. And when the holiday went commercial, its greatest champion, Anna Jarvis, gave everything to fight it, dying penniless and broken in a sanitarium.
It all started in the 1850s, when
West Virginia
women's organizer Ann Reeves Jarvis - Anna's mother - held Mother's Day work clubs to improve sanitary conditions and try to lower infant mortality by fighting disease and curbing milk contamination, according to historian Katharine Antolini of
West Virginia Wesleyan College
. The groups also tended wounded soldiers from both sides during the U.S.
Civil War
from 1861 to 1865.