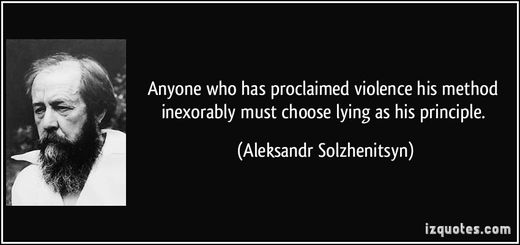 There are many people who write history. There are very few who make history through their writings. Alexander Solzhenitsyn, who died this week at the age of 89, was one of them. In many ways, Solzhenitsyn laid the intellectual foundations for the fall of Soviet communism. That is well known. But Solzhenitsyn also laid the intellectual foundation for the Russia that is now emerging. That is less well known, and in some ways more important.
Solzhenitsyn's role in the Soviet Union was simple. His writings, and in particular his book
One Day in the Life of Ivan Denisovich
, laid bare the nature of the Soviet regime. The book described a day in the life of a prisoner in a Soviet concentration camp, where the guilty and innocent alike were sent to have their lives squeezed out of them in endless and hopeless labor. It was a topic Solzhenitsyn knew well, having been a prisoner in such a camp following service in World War II.