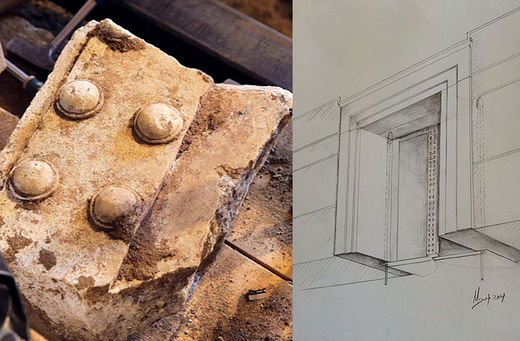 Archaeologists excavating the large and mysterious mound at the Kasta Hill site at Amphipolis, Greece, have unearthed a broken marble door, Greece's Culture Ministry announced today.
Made from marble brought from the island of Thasso, like most of the features uncovered so far in the underground space, the door fragments were found as archaeologists removed dirt from the second chamber.
According to Katerina Peristeri, the excavation's director, the discovery leaves no doubt the structure is indeed a tomb dating to the time of Alexander the Great of Macedonia.
"Based on our findings, we are absolutely sure about our dating to the last quarter of the 4th century B.C.," Peristeri said.
She hinted their dating relies on strong yet unpublished findings.