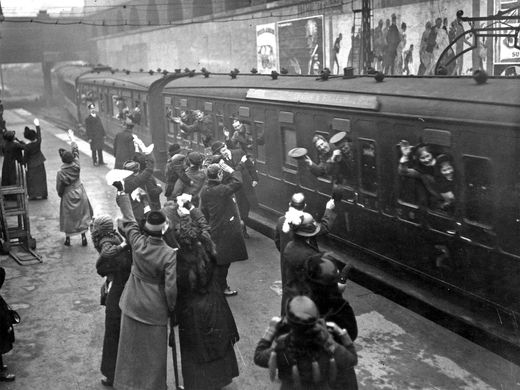 One mother begged for her youngest son - the last survivor of five - to be spared the killing fields of France. A father, tortured by the thought of the loss of his three boys, is found to have taken his own life. Thousands more pleaded to be kept away from war on the grounds of belief, hardship and injury.
A little-considered aspect of the First World War was revealed today with the publication by the National Archives in Kew, west London, of documents describing the stories of those who sought official permission not to go and fight.
The records of the Middlesex Appeal Tribunal, one of dozens of bodies set up to adjudicate on applications from conscientious objectors to impoverished fathers for a military service exemption, are one of only two surviving full sets of such documents and have now been put online.
Such was the sensitive nature of the files and their potential to damage social cohesion, the government ordered the destruction of all but two sets of the papers after the war.
Of the 8,791 cases considered in Middlesex, only five per cent came from conscientious objectors, undermining the perception that many who sought not to fight were pacifists. Other reasons presented to the tribunals included illness, employment in a protected industry and likely hardship for family members.
Whatever their case, few were successful. The records show that
just 26 applicants received a full exemption and 581 were allowed to remain out of the war subject to conditions.