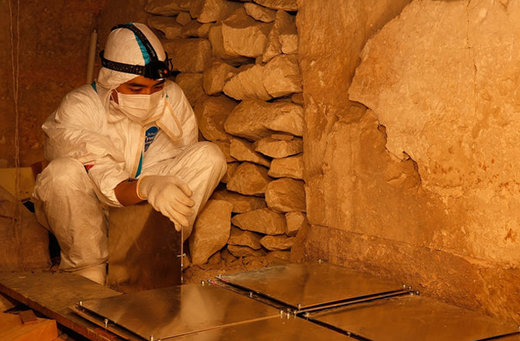 Some 40 plates have been planted inside the Bent Pyramid in Dahshur in an attempt to capture cosmic particles, Egypt's Ministry of Antiquities announced early today.
The installation is part of an ambitious project using muons, or cosmic particles, to investigate Egypt's main pyramids. The aim is to detect the presence of unknown internal structures and cavities within the pyramids and learn about the monuments' construction techniques.
Called
ScanPyramids
, the study is in its first stage and is being carried out by a team from Cairo University's Faculty of Engineering and the Paris-based non-profit organization
Heritage, Innovation and Preservation
under the authority of the Egyptian Ministry of Antiquities.