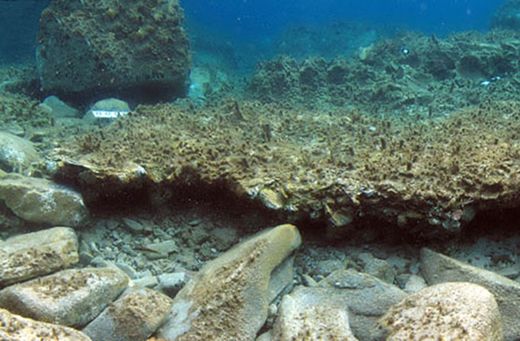 Remains of an ancient settlement, complete with a ruined pottery workshop, have been found on the bottom of the Aegean sea off the small island of Delos, the Greek ministry of culture has announced.
Dubbed by the Greek media "a small underwater Pompeii," the structures lay at a depth of just 6 feet on the northeastern coast of Delos.
"In the past these ruins were identified as port facilities," the culture ministry said.
But a new investigation by the National Hellenic Research Foundation and the Ephorate of Undersea Archaeology, led to different conclusions. Rather than a dock, a pottery workshop and other buildings once stood at the site.