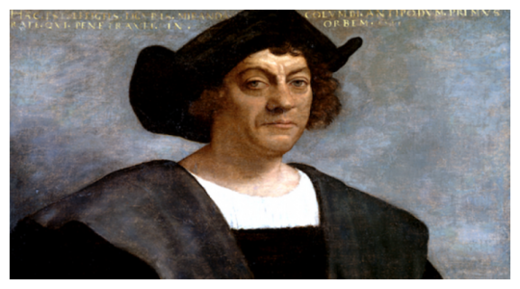 Happy Columbus Day! I hope you're celebrating the holiday appropriately, by
breaking
into someone's home and claiming that you discovered and now own it! Or you could just, you know, mourn the genocide of indigenous people by shopping. Because we all grieve in different ways.
You've probably heard lots of great things about Christopher Columbus and tons of inspiring quotes from him about hard work, god, the sea etc. But those don't really capture what Columbus and the colonial expansion of which he was part were all about. So, without further ado, allow me to present these quotes that you may not have heard, from or about Christopher Columbus.
1. Conquest: the perfect chaser for expelling Muslims and Jews.
You don't have to be an academic to link Spain's colonial expansion abroad with its inquisition at home. Columbus made the connection himself. Of course he saw this as a good thing, not a bad one - a killer combo, if you will.