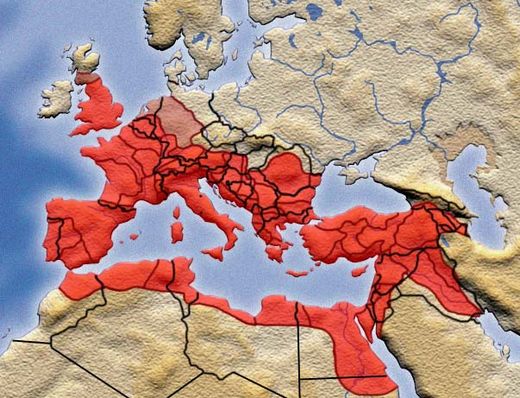 There is much the ancient world can teach us. One of the key lessons is that mass migration - motivated by war, societal collapse, and/or extreme poverty - is capable of destroying even the most powerful of empires.
At its height the Roman Empire was so vast and powerful it was run on the basis of the dictum:
"Roma locuta est. Causa finita est" (
Rome has spoken. The cause has finished)
The names of its most powerful figures are as familiar to us as our own - Pompey, Caesar, Augustus, Nero, Hadrian, Vespasian, Constantine - men whose rule over the ancient world was so dominant that the only threat they faced came from within Rome itself. Indeed, it would have been the very definition of insanity to claim that an empire stretching from the Italian peninsula all the way across Western Europe and down into North Africa and the Middle East, enforced by legions whose very presence in the field of battle induced terror in any army unwise enough to challenge its writ.
Yet in 476CE what was then known as the Western Roman Empire came to an end after a century of successive barbarian invasions finally succeeded in bringing Rome to its knees. The symbols of its power - in the form of the emperor's imperial vestments, diadem, and purple cloak - were sent to Constantinople, the seat of power of the eastern half of the empire, to bring the curtain down on its 1000-year history. It was proof that no empire, regardless of its economic and military power, lasts forever.