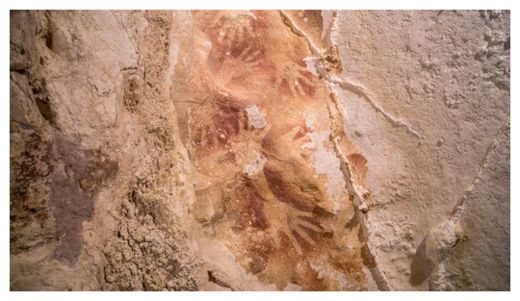 Paintings of miniature buffalos, warty pigs and human hands covering the walls and ceilings of caves in Indonesia could be among the oldest examples of cave art in the world, a new study finds.
The paintings - some of which might be more than 40,000 years old - challenge Europe's standing as the birthplace of prehistoric art.
"It was previously thought that Western Europe was the centerpiece of a 'symbolic explosion' in early human artistic activity, such as cave painting and other forms of image making, including figurative art, around 40,000 years ago," said study leader Maxime Aubert, an archaeologist and geochemist at Australia's Griffith University.
"However, our findings show that cave art was made at opposite ends of the Pleistocene Eurasian world at about the same time, suggesting these practices have deeper origins - perhaps in Africa before our species left this continent and spread across the globe." [
See Photos of the Stunning Cave Art from Indonesia
]