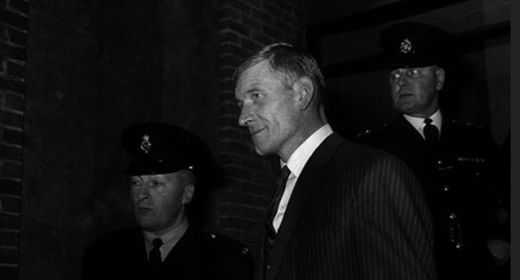 Now 85 and living in Spain, Douglas Gordon Goody has decided to share his story with the world - including unmasking the mysterious 'Ulsterman' who helped to plan the crime - then vanished.
He has kept his secrets for more than 50 years: the quiet man of the most infamous criminal gang in British history, both mastermind and instigator of the Great Train Robbery.
The Rolex has been replaced by a Swatch and the white Jaguar and sharp suit are long gone. So is the equivalent of £2.5m that was his share of the
crime
. Now aged 85 and one of just two surviving members of the 15-strong gang, Douglas Gordon Goody lives quietly in the Spanish countryside with his partner, Maria, and their five dogs. It is back to his rural roots for a man whose introduction to crime was smuggling cattle over the Northern Irish border to dodge customs.