A French documentary claims Napoleon was confused on the battlefield by a mistake in the map he used to plan his strategy.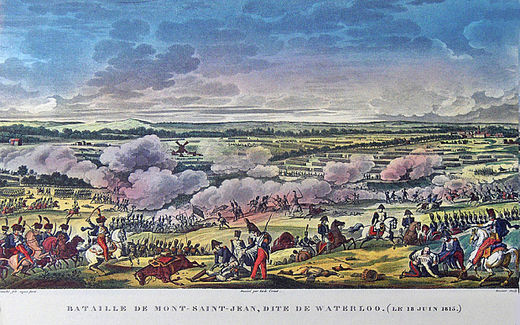 A mistake in the map Napoleon Bonaparte used at Waterloo was a key factor in the 1815 defeat that crushed the French Empire and ended his military and political career.
According to a documentary broadcast on French television Monday, Napoleon was confused about the position of the Duke of Wellington's forces because of a map error of one kilometre (more than half a mile) introduced by the printer.
Consequently, he aimed his artillery at the wrong location and his cannon balls fell woefully short of the British, Prussian and Dutch lines.
The documentary-maker, Franck Ferrand, said: "Napoleon was relying on a false map for his strategy in his last battle. This explains why he mistook the lie of the land and was disoriented on the battlefield. It is certainly one of the factors that led to his defeat, although not the only one."