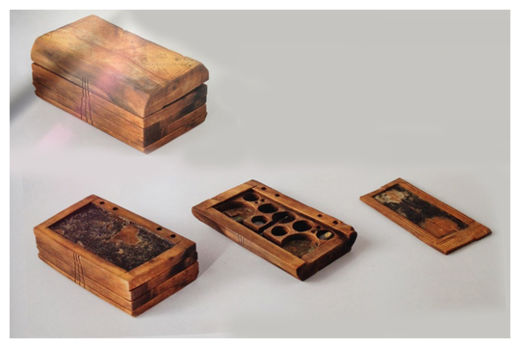 Turkish archaeologists excavating a harbor site on the European side of the Bosphorus have unearthed a 1,200-year-old wooden object which they claim is the ancient equivalent of a tablet computer. The device was a notebook and tool - in one.
The Byzantine invention was found within the remains of one of the 37 ships unearthed in the Yenikapi area of Istanbul, a site which has been at the center of excavations for the past 10 years.
Also known as Theodosius Port, it was built in the late 4th century during the reign of the Byzantine Emperor Theodosius I and become the city's most important commercial port.
Probably belonging to the ship's captain, the wooden object, whose cover is finely carved with decorations, is the size of a modern seven-inch tablet, but it's much thicker.