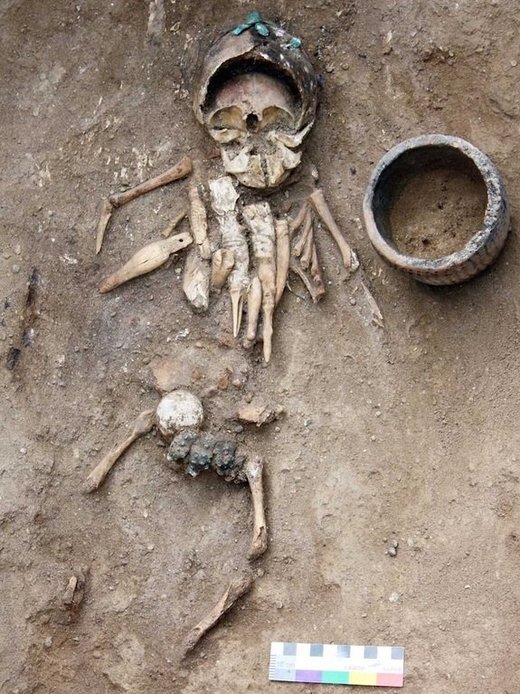 Tiny figurines that may have been used as rattling toys or charms to ward off evil spirits were discovered in the grave of an infant dating back 4,500 years, archaeologists say.
The burial was discovered on the northwest shore of Lake Itkul in the Minusinsk basinin Russia. The
infant's remains
, which were found in what appears to be a birchbark cradle, suggest he or she was less than a year old at death. On the infant's chest, archaeologists found "eight miniature horn figurines representing humanlike characters and heads of birds, elk, boar and a carnivore,"wrote archaeologists Andrey Polyakov and Yury Esin, in an article published recently in the journal
Archaeology, Ethnology & Anthropology of Eurasia
.
The intricately carved figurines were likely made from deer antlers and have traces of red paint on them. "Some of [the figurines] have internal cavities and, upon coming in contact with each other, could produce noisy sounds like modern rattles," wrote Polyakov, of the Institute for the History of Material Culture in Saint Petersburg, Russia, and Esin, of the Khakassian Research Institute of Language, Literature and History.