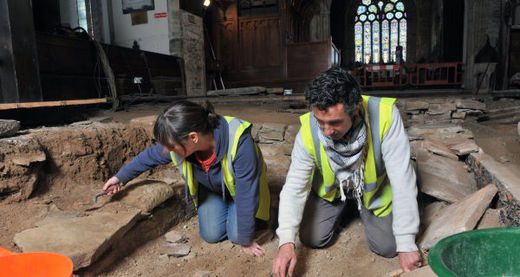 Archaeologists working on a church in Cork have discovered three burial vaults dating back to the 1600s, pottery, and coins from that period and a 300-year-old underground central heating system copied from the Romans.
The discoveries have been made at the 1250-built St Mary's Collegiate Church in Youghal - the longest, constantly used church in the country.
Archaeologist Caroline Desmond said they moved onto the site after subsidence was noticed in the aisle. Discoveries show that in the 17th century, Youghal was a far more prosperous town than Cork and had more trade in its port.
Excavations began six weeks ago and they discovered vaults underneath the aisle.
One vault, dated February 1661, contains the remains of John Luther, an alderman of the town and his wife, Elizabeth.