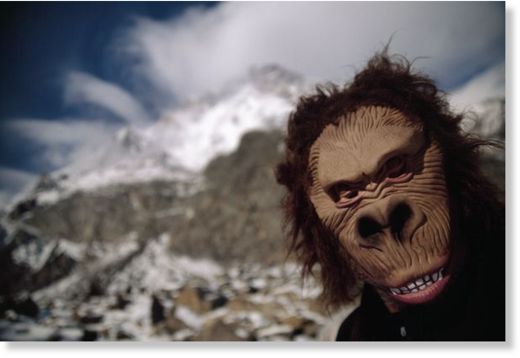 A British scientist has linked supposed hair samples from the legendary Yeti, or "Abominable Snowman," to a breed of ancient Arctic bears that he says could have survived to the modern day - but other experts say the results need to be published before any conclusions can be drawn.
Bryan Sykes, a respected geneticist at Oxford University in the U.K., this week reported the findings of a yearlong project that aimed to rigorously test hair and tissue samples that were claimed to have belonged to the elusive creature.
"I put out a call for Yeti, Bigfoot, and Sasquatch hairs in 2012, and I received a good response from all over the world," Sykes told NBC News.
One of the most promising samples that Sykes received included hairs attributed to a Yeti mummy in the northern Indian region of Ladakh; the hairs were purportedly collected by a French mountaineer who was shown the corpse 40 years ago. Another sample was a single hair that was found about a decade ago in Bhutan, some 800 miles (1,290 kilometers) away from Ladakh.
According to Sykes, the DNA from these two samples matched the genetic signature of a polar bear jawbone that was found in the Norwegian Arctic in 2004. Scientists say the jawbone could be up to 120,000 years old.
Sykes's findings will be the focus of Bigfoot Files, a documentary series premiering on Britain's Channel 4 this Sunday. (A two-hour special will air in the U.S. on Sunday, November 17, at 8:00 p.m. ET/PT on the National Geographic Channel.)