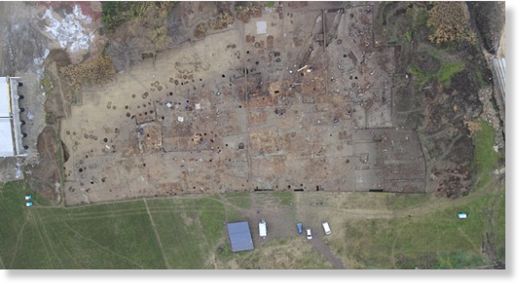 The stereotype of Stone Age men was cave dwelling brutes rather than sophisticated town planners who lived in two-storey houses.
But archaeologists have uncovered the remains of 60 large houses built 8,000 years ago as part of a Neolithic village, in south west Bulgaria.
Thought to be built by farmers, the town has three parallel streets with homes spread over five acres (215,278 square ft or 20,000 square metres).
The village also features a canal, a port for boats and an unusual cemetery.