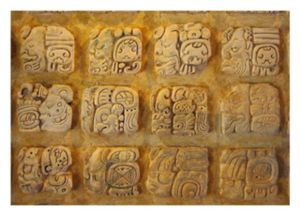 A new book released by NASA as part of the official NASA History Series examines the contributions that archaeology and anthropology can make to contemporary SETI (Search for Extraterrestrial Intelligence) research.
The authors draw analogies between deciphering the language and symbology of long-lost civilizations and decoding messages that may arrive from 'other worldly' origins.
The new book titled
'Archaeology, Anthropology and Interstellar Communication
', edited by Douglas A Vakoch, Director of Interstellar Message Composition at the SETI Institute, is a collection of chapters by different authors who explore latest research regarding the search for extraterrestrial intelligence.
In the opening introduction, Vakoch sets out how the field of archaeology can contribute to this search:
"As we search for analogies to contact at interstellar distances, archaeology provides some intriguing parallels, given that its practitioners - like successful SETI scientists - are charged with reconstructing long-lost civilizations from potentially fragmentary evidence".
Anthropologist Ben Finney and historian Jerry Bentley draw a comparison between the decoding of ancient scripts, including Egyptian and Mayan hieroglyphics, and how we may be able to understand and possibly communicate with an extraterrestrial civilization, particularly through the 'universal language' of mathematics and astronomy. For example, when scholars began decoding ancient Mayan hieroglyphs, their earliest successes were in recognizing the basic numbering system used by the Maya, as well as their calendar systems, which were based on the visible motions of the Moon and Sun.