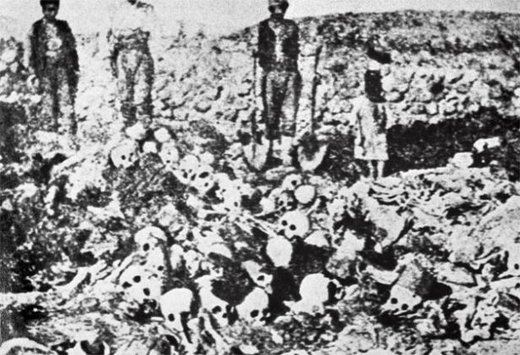 In remembrance of the Armenian genocide, here are three videos depicting the history of this mass atrocity - still denied by many today. The first is a silent film,
Ravished Armenia
, produced in the US in 1919, based on the book by Aurora Mardiganian, who witnessed many of the events depicted, and who also starred in the film. The second,
The Armenian Journey
, tells the story of survivor
Margaret Garabedian Der Manuelian
and narrated by her 21-year-old great-granddaughter. And the third,
The Hidden Holocaust
, was produced in 1992 by Michael Jones for Channel 4.