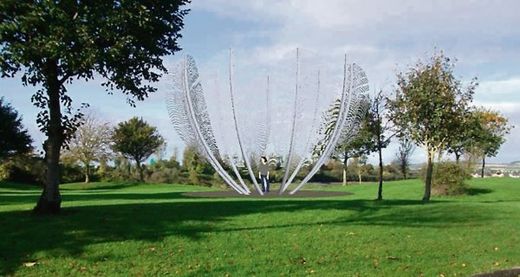 Sharon O' Reilly-Coates says a feather sculpture in Cork is a thank you to Native American Indians
FIRM, bronzed bodies above and below a loincloth. Long, silky black hair, colourful feathers, a tepee and perhaps a fishing spear? Enviable, shiny-haired girls.
Mention Choctaw Indians and that's the image I have. I think of chocolate, also, but only because it sounds like Choctaw.
But because of one noble act of kindness, the Native American Choctaws will be forever etched in Irish minds.
When these gentle folk were at their most downtrodden, they raised $710 and sent it across the Atlantic to Ireland, to ease our famine woes
.
It's one Corkman's job to make sure the Irish people never forget this extraordinary gift.