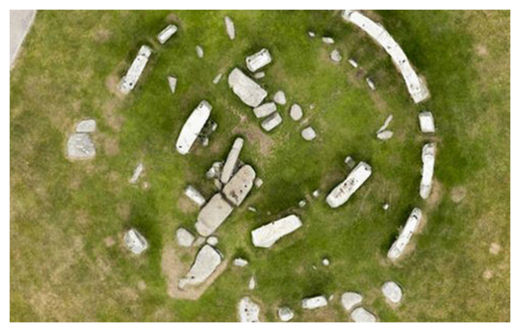 Though archaeologists have long suspected that the huge neolithic stones of Stonehenge once formed a complete circle, evidence in support of the claim has remained elusive. Now, owing to a spat of dry weather, the mystery appears to have been solved.
Stonehenge's current configuration is that of an incomplete circle. In an effort to prove that it was once complete, historians have performed countless high resolution geophysical surveys and excavations, but with no luck.
Now, thanks to a dry summer and a watering hose that was too short, the answer has unexpectedly emerged in the form of ghostly outlines - patches of parched grass where the megaliths once lay. Usually, the ground around the ancient structure is watered by stewards, but this year their hose was too short to reach the entire site. Quite by chance, the incomplete section of the inner stone circle was left to dry out.