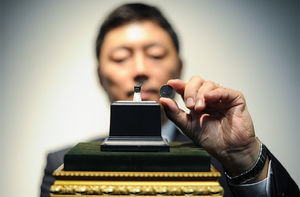 A dinosaur tooth found in Malaysia is at least 140 million years old and belongs to a new species within the "bird-hipped" Ornithischian order, researchers said Thursday.
While still unsure of the exact species of dinosaur, lead researcher Masatoshi Sone from the University of Malaya said the discovery means "it is plausible that large dinosaur fossil deposits still remain in Malaysia".
"We started the programme to look for dinosaur fossils two years ago. We are very excited to have found the tooth of the dinosaurian order called Ornithischian in central Pahang state" last year, he said.