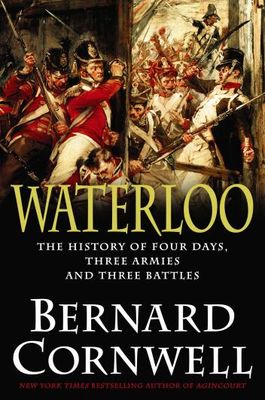 Two hundred years ago, Napoleon Bonaparte and The Duke of Wellington met at Waterloo, in what is now Belgium. At stake was world dominance.
Many books have been written about this epic battle but most have concentrated on military tactics and strategy.
In Waterloo: The History of Four Days, Three Armies, and Three Battles
, Bernard Cornwell, author of the best-selling Sharpe series of historical novels, has made his first foray into non-fiction to tell the story of ordinary soldiers caught up in the chaos and terror of the battle.
Talking from his home on Cape Cod, he explains why
Waterloo made Great Britain the dominant, global power for the next 100 years
; how Wellington's keen eye for geography was a decisive factor in the battle; and recalls his strange childhood in Britain with a fundamentalist sect known as the "Peculiar People."