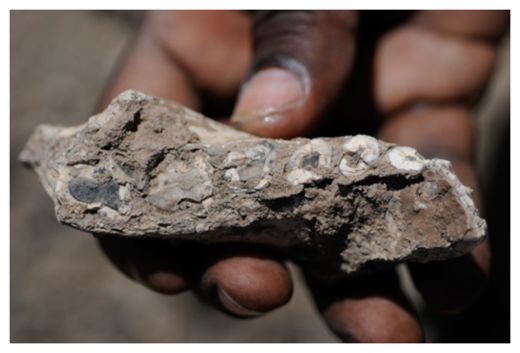 Jaw and teeth fossils found in Ethiopia's Afar region in 2011 represent a
previously unknown member of humankind's family tree
that lived 3.3 to 3.5 million years ago alongside the famous human ancestor Lucy, scientists say.
The fossils shed new light on a key period in the human lineage's evolution before the emergence of our genus,
Homo
, and provide the first evidence that two early human ancestor species lived at the same time and place prior to 3 million years ago.
The new species,
Australopithecus deyiremeda,
combined ape-like and human-like traits as did Lucy's species,
Australopithecus afarensis
, but was sufficiently different to warrant recognition as a separate species, scientists said announcing the discovery on Wednesday.
Lucy's skeleton was unearthed in 1974 from the Hadar site, near Woranso-Mille, where the new fossil was found.