Excavations in town of Magdala in Golan Heights reveal remains of ancient structure; "historic and rare findings" include fragments of columns, parts of benches and pottery.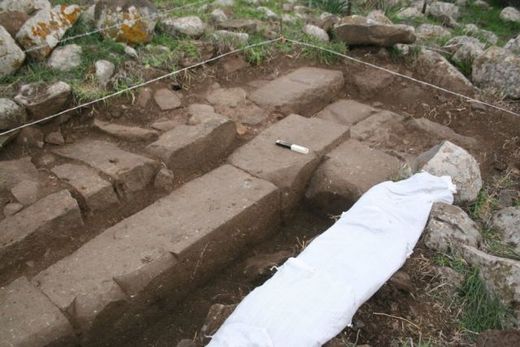 Archaeologists conducting excavations in the town of Magdala, situated on the shore of the Sea of Galilee, exposed a public structure from the Roman period, it was reported Thursday.
The structure's grandeur led researchers to conclude that the site contained the ruins of an ancient synagogue. "We're still at an early stage of unearthing the structure," they said. "We found parts of the structure, fragments of columns, parts of benches, the threshold of a door and pottery fragments."