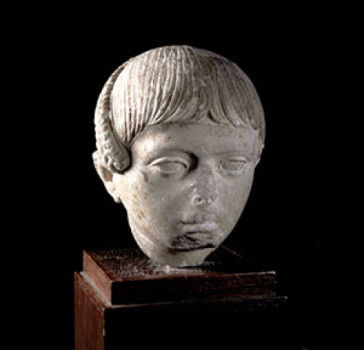 In Roman Egypt, 14-year-old boys were enrolled in a youth organization in order to learn to be good citizens.
So says social historian and historian of ideas Ville Vuolanto, University of Oslo, who has joined forces with Dr April Pudsey of the University of Newcastle to dive deep into a mass of material of around 7,500 ancient documents written on papyrus. The texts comprise literary texts, personal letters and administrative documents. Never before has childhood been researched so systematically in this type of material.
The research is part of the University of Oslo project, "Tiny Voices from the Past: New Perspectives on Childhood in Early Europe".
The documents originate from Oxyrhynchos in Egypt, which in the first five hundred years CE was a large town of more than 25,000 inhabitants. Oxyrhynchos had Egypt's most important weaving industry, and was also the Roman administrative centre for the area. Researchers possess a great deal of documentation precisely from this area because archaeologists digging one hundred years ago discovered thousands of papyri in what had once been the town's rubbish dumps.