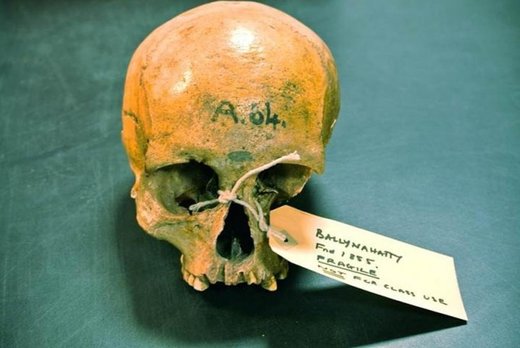 While researchers were analyzing the genes of prehistoric Irish ancestors they discovered that the beginning of a "Celtic Curse" (haemochromatosis) probably arose 4,000 years ago with a wave of migration from the Pontic Steppe to the East. This discovery also provides hard evidence for massive migrations that could have led to changes in Neolithic and Bronze Age lifestyles.
When geneticists at Trinity College in Dublin teamed up with archaeologists at Queen's University of Belfast to study the origins of Ireland's people and culture, they could only imagine the possible outcomes. The team successfully sequenced then compared the genomes of a woman farmer from 5,200 years ago (whose remains were found near Belfast) and three men who lived on Rathlin Island during the Bronze Age. When they analyzed these genes they discovered that a disease often called the "Celtic Curse" arose sometime between the two time periods and that it was related to a massive migration into the region.
The results of their analysis were published in the journal
Proceedings of the National Academy of Sciences
,
and show that the
Ballynahatty
Neolithic woman "possessed a genome of predominantly Near Eastern origin" and that
"she had some hunter - gatherer ancestry but belonged to a population of large effective size, suggesting a substantial influx of early farmers to the island."