The popular myth about Russian spacemen traveling to space geared with weapons is actually true and the question why they did that is finally revealed.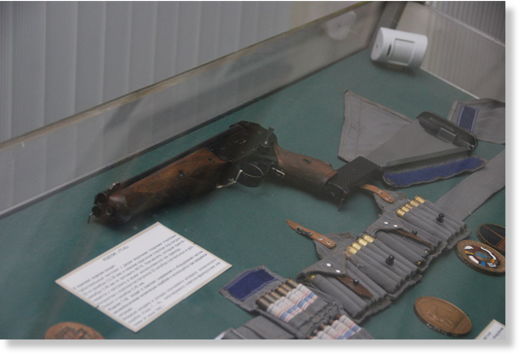 Russian cosmonauts carried a convertible shotgun which doubled as an axe and machete into space.
The 'myth' about Soviet spacemen being armed with shotguns was a topic of great interest on Russian forums for the past few years. Recently it has been revealed that the myth is actually, true.
Russian cosmonauts weren't gearing up for a fight with aliens or NASA astronauts, though.
Despite numerous assumptions as to why the Russians took such a risk, the reason was quite modest.
The shotgun was there to kill bears in case the crew landed in a remote area in the Taiga region of Russia. The three barreled shotgun which also had a sharp blade could be used as a machete in jungle areas, or as an axe to chop wood.