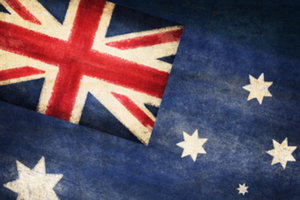 On 26 January, one of the saddest days in human history will be celebrated in Australia. It will be "a day for families", say the newspapers owned by Rupert Murdoch. Flags will be dispensed at street corners and displayed on funny hats. People will say incessantly how proud they are.
For many, there is relief and gratitude. In my lifetime, non-indigenous Australia has changed from an Anglo-Irish society to one of the most ethnically diverse on earth. Those we used to call "New Australians" often choose 26 January, "Australia Day", to be sworn in as citizens. The ceremonies can be touching. Watch the faces from the Middle East and understand why they clench their new flag.
It was sunrise on 26 January so many years ago when I stood with Indigenous and non Indigenous Australians and threw wreaths into Sydney Harbour. We had climbed down to one of the perfect sandy coves where others had stood as silhouettes, watching as the ships of Britain's "First Fleet" dropped anchor on 26 January, 1788. This was the moment the only island continent on earth was taken from its inhabitants; the euphemism was "settled". It was, wrote Henry Reynolds, one of few honest Australian historians, one of the greatest land grabs in world history. He described the slaughter that followed as "a whispering in our hearts".