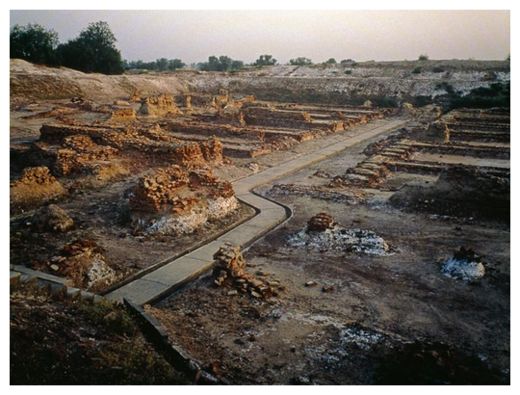 They lived in well-planned cities, made exquisite jewelry, and enjoyed the ancient world's best plumbing. But the people of the sophisticated
Indus civilization
- which flourished four millennia ago in what is now Pakistan and western India - remain tantalizingly mysterious.
Unable to decipher the
Indus script
, archaeologists have pored over beads, slivers of pottery, and
other artifacts
for insights into one of the world's first city-building cultures.
Now scientists are turning to long-silent witnesses: human bones. In two new studies of skeletons from Indus cemeteries, researchers have found intriguing clues to the makeup of one city's population - and hints that the society there was not as peaceful as it has been portrayed.
Peaceful or not, the Indus civilization
accomplished great things
. At its peak, its settlements spanned an area greater than that of ancient Egypt, a contemporary culture. Indus jewelry was so coveted that examples have been found as far as Mesopotamia, some 1,500 miles (2,500 kilometers) away. Indus cities boasted blocks of houses built on a grid pattern and
drains that funneled sewage
from homes to dumping grounds outside the city walls.