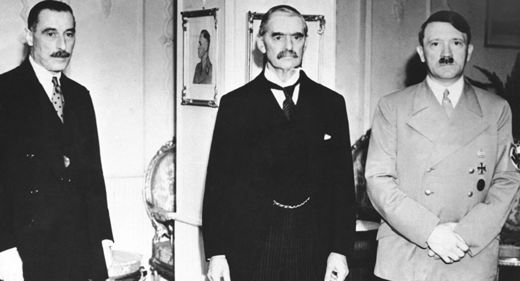 The Munich Agreement of September 30, 1938, concluded by Europe's major powers with Adolf Hitler, allowed the Nazis to absorb parts of Czechoslovakia and hammered the final nail in the coffin of the concept of European collective security pushed ahead by the USSR
, Canadian professor of history Michael Jabara Carley told Sputnik.
On September 30, 1938 in Munich, Europe's major powers (Britain, Germany, France and Italy), excluding Moscow and Prague, negotiated an agreement permitting Nazi Germany's annexation of portions of Czechoslovakia, paving the way for Hitler's European triumphant march;
the agreement marked the failure of the USSR's numerous attempts to build a European anti-Hitler coalition.
"Beginning in late 1933, the Soviet government pursued a policy of collective security in Europe. It was League of Nations jargon, but in reality it was plain old great power alliance building. The Soviet idea was to contain Nazi Germany, or to defeat it in war, should containment fail. Soviet diplomats tried to promote their policy just about everywhere in Europe and in the United States. At first the USSR made progress, but one by one, Soviet would-be allies fell away. I call it the Grand Alliance that Never Was," Professor Michael Jabara Carley of the University of Montreal told Sputnik.