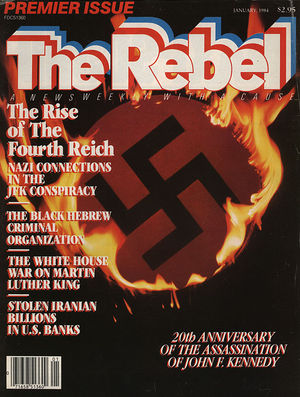 1940-1945: The Nazi Connection to Dallas: General Reinhard Gehlen
The sparrow-faced man in the battle uniform of an American general clambered down the steps of the U.S. Army transport plane upon its arrival at Washington National Airport. It was August 24, 1945, two weeks after the surrender of Japan, three months after the German capitulation. The general was hustled into a van with no windows and whisked to Fort Hunt outside the capital. There he was attended by white-jacketed orderlies and, the next morning, fitted with a dark-grey business suit from one of Washington's swankiest men's stores.
General Reinhard Gehlen was ready to cut a deal.
Reinhard Gehlen had been, up until the recent capitulation, Adolph Hitler's chief intelligence officer against the Soviet Union. His American captors had decked him out in one of their uniforms to deceive the Russians, who were hunting him as a war criminal. Now U.S. intelligence was going to deploy Gehlen and his network of spies against the Russians. The Cold War was on.
This is a story of how key nazis, even as the Wehrmacht was still on the offensive, anticipated military disaster and laid plans to transplant nazism, intact but disguised, in havens in the West. It is the story of how honorable men, and some not so honorable, were so blinded by the Red menace that they fell into lockstep with nazi designs. It is the story of the Odd Couple Plus One: the mob, the CIA and fanatical exiles, each with its own reason for gunning for Kennedy. It is a story that climaxes in Dallas on November 22, 1963 when John Kennedy was struck down. And it is a story with an aftermath -- America's slide to the brink of fascism. As William L. Shirer, author of The Rise and Fall of the Third Reich, put it in speaking of the excesses of the Nixon administration, "We could become the first country to go fascist through free elections."