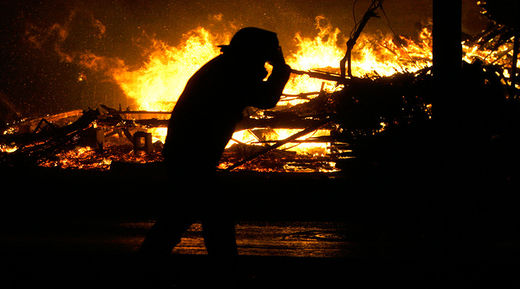 Officials said three people were injured in an explosion and fire at an apparent container company in Pasadena, Texas. The company reportedly cleans containers used to store chemicals, hampering response efforts.
The Houston Fire Department hazmat crew joined firefighters battling the blaze at the business, according to the Houston Chronicle.
Two firefighters and one employee were injured during the firefight and taken to the hospital, according to
ABC 13
. Their condition is unknown.
Firefighters were struggling to enter the building uncertain about the chemicals they're dealing with,
KTRK
stated.