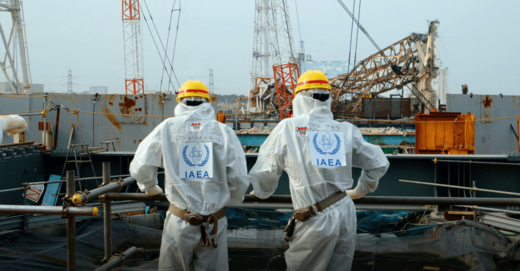 The clean up of Japan's Fukushima Daiichi nuclear plant, which suffered catastrophic damage after an earthquake and tsunami in 2011, may take up to 40 years to complete.
Tokyo Power Electric Company (TEPCO), the utility company that runs the now damaged plant, has been a victim of harsh scrutiny over the clean-up process due to
ridiculous stunts like using adhesive tape
to perform repairs and the flow of reports detailing the
dumping of radioactive waste water
into the ocean.
According to TEPCO official, Akira Ono, the decommission process has been painfully slow but is moving forward.
"If I may put this in terms of mountain climbing, we've just passed the first station on a mountain of 10 stations," said Akira Ono, who heads the Fukushima plant.