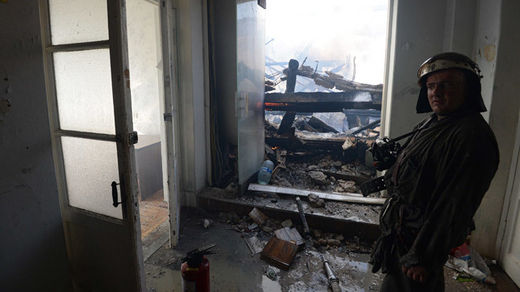 Two days of shelling in Gorlovka, in the Donetsk region of Eastern Ukraine, have resulted in 31 civilians being killed there, local authorities say. Ukrainian troops and anti-government forces are blaming each other for the bloodshed.
The town of Gorlovka witnessed more shelling Tuesday morning, RIA Novosti news agency reported.
"Over the past 24 hours 17 residents of Gorlovka, including three children, have been killed in the center of the town, which got under artillery fire. 43 civilians have been wounded," Itar-Tass reported the press service of the Gorlovka city administration as saying.
A day earlier, the Donetsk region administration said that 14 civilians, including five children, had being killed in Sunday's shelling of Gorlovka.
Survivors of the attacks say they've gotten accustomed to spending most of their day hiding in basements.