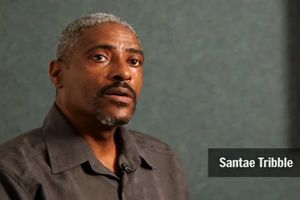 For a while now, thanks in part to the reporting of the Washington Post's Spencer Hsu, it's been known that something was not quite right with the FBI's hair forensics unit in the past. But only but only recently has the FBI admitted that failings within the unit
led to hundreds, maybe thousands of questionable convictions
before 2000.
In one particularly shocking case from 1978, two FBI-trained hair analysts who helped in the prosecution of a murder case couldn't even tell the difference between human hair and dog hair.
The case involved a murder in Washington D.C. that year. The victim, a cab driver, was robbed and killed in front of his home. Before long, police centered upon
Santae Tribble
, then a 17-year-old local from the neighborhood, as a suspect.