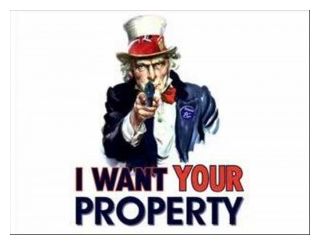 Almost exactly one year ago today, I published a post which went on to become extremely popular titled:
Why You Should Never, Ever Drive Through Tenaha, Texas
. If you failed to read it the first time around, I suggest you take look as it provides a good outline of just what is at stake when it comes to this destructive and abusive practice increasingly utilized by police departments across these United States with zero repercussions for the offending officers. In last years article I noted that:
In a nutshell, civil forfeiture is the practice of confiscating items from people, ranging from cash, cars, even homes based on no criminal conviction or charges, merely suspicion. This practice first became widespread for use against pirates, as a way to take possession of contraband goods despite the fact that the ships' owners in many cases were located thousands of miles away and couldn't easily be prosecuted. As is often the case, what starts out reasonable becomes a gigantic organized crime ring of criminality, particularly in a society where the rule of law no longer exists for the "elite," yet anything goes when it comes to pillaging the average citizen.

One of the major reasons these programs have become so abused is that the police departments themselves are able to keep much of the confiscated money. So they actually have a perverse incentive to steal. As might be expected, a program that is often touted as being effective against going after major drug kingpins, actually targets the poor and disenfranchised more than anything else.
While this epidemic of law enforcement theft is problematic throughout the country (see these egregious examples from
Tennessee
and
Michigan
), it appears Texas has a particularly keen love affair with the practice. Not only did last year's story take place in Texas, today's highlighted episode also takes place in the Lone Star State. This time in a town of 150 people called Estelline, which
earns more than 89% of its gross revenues from traffic fines and forfeitures.
In other words, from theft.