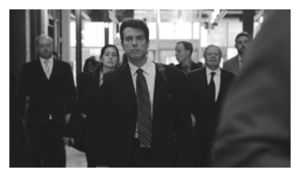 The term "psychopath" tends to conjure up a specific set of images -- pop-culture creations like
Psycho's
Norman Bates or
Silence of the Lambs'
Hannibal Lecter, or real-life serial killers such as Clifford Olsen, Paul Bernardo or Jeffrey Dahmer.
But the
reality is that those monstrous characters represent only the extreme end of the personality disorder covered by that word, and that it's very likely that you know someone who could rightly be described as a psychopath.
Local filmmaker Jeremy Torrie examines the broader scope of psychopathy with a fascinating hour-long documentary called
The Psychopath Next Door,
which airs Nov. 27 on CBC's
Doc Zone.
"You're going to run into one of these individuals sometime in your life, more than once," University of British Columbia forensic psychologist Dr. Robert Hare says in the film.
"And the encounter could either be exhilirating, thrilling (and) exciting, or devastating. More likely the latter.
"Most of these psychopaths are living right next to us, living a reasonably normal life but creating some sort of distress -- psychological or environmental or financial -- for others around them."
Hare, who's apparently known in scientific circles as "the godfather of psychopathy" for, among other things, having developed a 20-point checklist for identifying psychopaths, notes that the main attribute that separates them from the rest of the population is a
total disregard for the distinction between right and wrong.