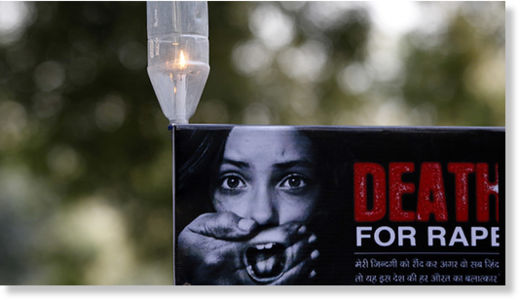 San Diego State University has banned the Gamma Alpha fraternity after members allegedly threw eggs and waved sex toys at people involved in an anti-rape march on campus in November.
San Diego State University (SDSU) said on its website that the national Delta Sigma Phi fraternity had agreed to close the school's Gamma Alpha chapter at least until the fall of 2016, according to Reuters.
"There is no place in our campus community for the type of ongoing behaviors displayed by those involved with this fraternity chapter," Eric Rivera, SDSU vice president for student affairs, said in a written statement.
"We appreciate the willingness of the national office of Delta Sigma Phi to step in and address these issues and take action with us. We hope that through these actions, when the time is right, they will bring a chapter back to SDSU and be productive members of our community."
Gamma Alpha members are accused of taking part in harassing about 35 students taking part in a "Take Back the Night" anti-campus-rape march, as colleges across the nation are addressing a spate of head-turning sexual assault allegations and subsequent demonstrations of defiance by students.