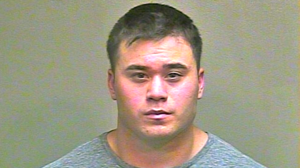 An Oklahoma City police officer named in a wrongful death lawsuit filed earlier this year has been accused of sexually assaulting women while on duty.
Daniel Holtzclaw, a three-year veteran of the Oklahoma City Police Department, was arrested Thursday afternoon outside Gold's Gym on charges of rape, forcible oral sodomy, sexual battery, and indecent exposure and jailed on $5 million bond,
reported The Oklahoman
.
Investigators said Holtzclaw stopped women while on patrol and threatened to arrest them unless they exposed themselves, allowed him to fondle them, or had sex with him.
Police Chief Bill Citty said the case angered and disturbed him, and he praised detectives for their work on the case.