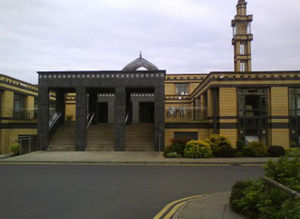 Protesters who attend a planned anti-Islam event outside Clonskeagh Mosque on Sunday are
welcome to come in for a cup of tea, the
Islamic Cultural Centre
has said
.
Speaking to
TheJournal.ie
today, Summayah Kenna, spokesperson for the centre, said they had been informed by members of their community about plans for a protest. "Like any protest we can't and we will not object," she said. "Everybody has a right to protest. All we can ask is that it goes off peacefully."
Plans for the protest have been circulating online, and it is said the event has been organised by an Irish anti-Islam group. A
counter-event
has also been organised by Anti-Imperialist Front Ireland.