Human rights experts have called on the government to stop using "inflammatory language" to describe vulnerable migrants and "show some basic humanity" in helping refugees who have fled war-ravaged states.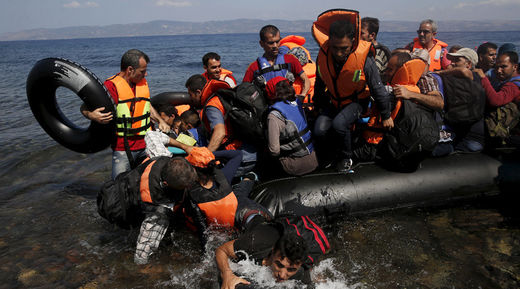 The call was issued by Amnesty International on Thursday, following the release of Office of National Statistics (ONS) figures detailing asylum applications tendered to the British government in recent years.
As swathes of the Middle East and Africa remain mired in violent conflicts, wars and foreign military intervention, Amnesty demanded the government do more to help migrants at the center of the most serious refugee crisis the world has seen since 1948.
The ONS figures revealed the British government had received 25,771 applications for asylum in the year ending June 2015, and 23,515 applications in the year ending June 2014.
The largest number of applicants in 2015 stemmed from crisis-ridden Eritrea (3,568). However, applications from war-ravaged Syria (2,204) and Sudan (1,799) were also high.
Amnesty previously branded the British government's efforts to help Syria's refugees
"pitiful."
Recent figures from European Union (EU) border agency Frontex show that people feeling war-torn Syria and Afghanistan make up the
"the lion's share"
of those attempting to make their way into Europe.
Meanwhile, the
ONS figures reveal that 66 percent of asylum applications from Eritrea were rejected during the second quarter of 2015. This marks a huge increase on the 14 percent refusal rate recorded in 2014.