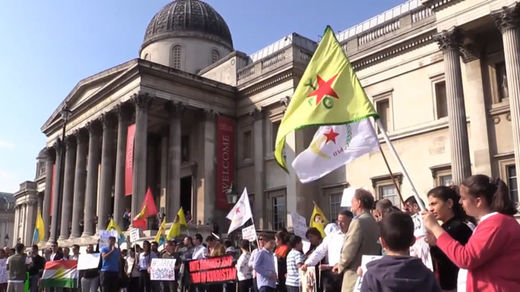 Hundreds of activists marched in London on Sunday to protest against British involvement in Syria and Iraq,
with many accusing the government of funding terrorist groups.
The activists, many of whom are Iraqi Kurds,
accused the British government of supporting the Islamic State (IS, formerly ISIS) by providing training and arms to Syrian rebels, many of whom are affiliated with the terrorist group.
Marching on Trafalgar Square, the group chanted 'Down with ISIS!' and 'Wake up, UK!'
They also criticized the British government's close ties with Saudi Arabia, who they say are the primary funders of the Islamic State.
"ISIS terrorism has so far claimed the lives of thousands and thousands of people in the most violent and barbaric conditions," Memed, a Kurdish activist told Ruptly.