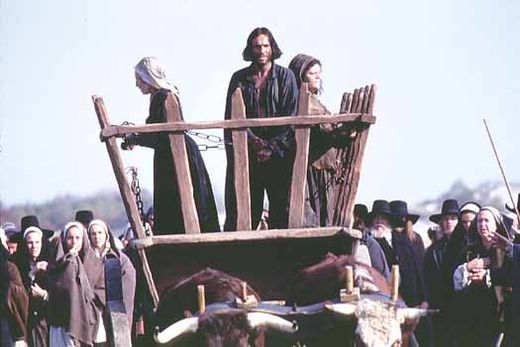 America's decade-long hysteria since 9/11 has taken on some characteristics of the European witch hunts of 500 years ago, with incineration of targets after a sham "due process," albeit now with Hellfire missiles from the air not stake-burnings on the ground.
The Great Hunt of today takes various forms with the whole world as hunting grounds: there are fishing expeditions to identify domestic enemies, hunts to apprehend undocumented people and suspected terrorists, and hunts for declared enemies in other countries.
Today we consider it ridiculous that people once believed human beings possessed supernatural powers and should therefore be burned alive, hung, or broken on a wheel to destroy the devil within. But, demonic possession was once a deeply held belief that spread throughout Europe from Italy to Scandinavia.
Witch Burning
During what is referred to as the Early Modern Period, scholars now estimate that 40,000 to 60,000 people were put to death for witchcraft - most of them between 1550-1650. Historians call this
the time of the Great Hunt, or the Burning Times.
In that era,
fantastic ideas were put forth to justify belief in the irrational.
When the suspected witches of old had airtight alibis, ways were invented to get around them. An accused witch's spouse might testify that she had been sleeping soundly beside him all night in bed, but she could still be found guilty of going abroad in the dark to perform diabolic deeds.
This was explained by the idea that a person's spirit could leave her body and take the form of an animal, or a doppleganger (her double or evil twin) and thus she could be in two places at once. The image of witches on broomsticks traversing the night sky was borne of the idea that spirits were leaving their bodies and going off to participate in devil worship, or Black Sabbaths.
This horrific period of time gave us the "witch hunt" as a metaphor to describe a frenzied search for perceived enemies, with little regard for their actual guilt or innocence.
(Witch panics spread to the American colonies, where an estimated 35 to 37 people were put to death.)
However, today's politically motivated hunts are no longer predicated on the fear that people actually possess supernatural powers - or are they? The modern mentality no longer holds such irrational beliefs as demonic possession - or does it?