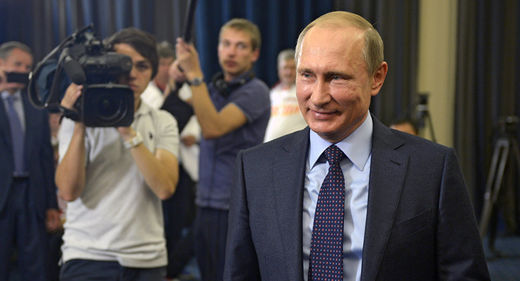 Today, President Vladimir Putin is celebrating his 63rd birthday. As expected, the leader's special day has caused a ruckus on social media, with supporters both inside and outside Russia already coming up with some clever ways to congratulate the leader.
The president is reported to be celebrating his birthday in a rather reserved manner, spending it as just another day at work. However, he does have plans to
play some hockey
with famous veteran hockey players and members of the Night Hockey League later today.
As expected, the president has already received some traditional birthday greetings from foreign leaders. The presidents of Azerbaijan, Armenia, and Belarus have sent their best wishes. Putin was also congratulated by Narendra Modi, who offered a more up-to-date form of greeting, wishing Putin "long life, good health & happiness" in a tweet. The prime minister's tweet has already received 1,000 retweets.