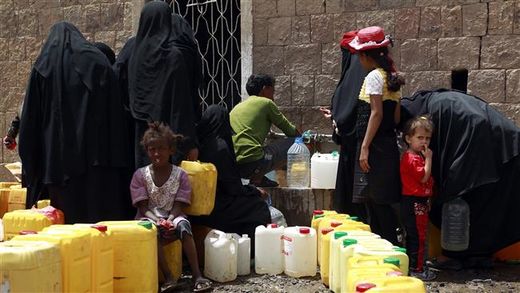 The charity organization Oxfam says almost two-thirds of the war-hit population in Yemen have no access to clean water as Saudi Arabia continues its deadly airstrikes against the impoverished country.
The aid agency said in a statement on Tuesday that the constant Saudi bombardments have increased the number of Yemenis without clean water to at least 16 million.
"Ongoing air strikes, ground fighting and fuel shortages mean that an additional three million Yemenis are now without drinking water, raising the total number of Yemenis without a clean water supply and sanitation to at least 16 million," Oxfam said.
Oxfam's director in Yemen, Grace Ommer, said
the figure is equivalent to the total population in the European capitals of Berlin, London, Paris and Rome
.