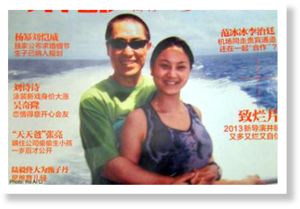 Top Chinese film director Zhang Yimou is facing a $164 million lawsuit after violating the country's controversial one-child policy, a lawyer said Friday, prompting renewed debate around the rules.
Critics say China's late-1970s family-planning law, which restricts most couples to one child, is selectively and sometimes brutally enforced, while the wealthy and well-connected are easily able to pay the fines levied for extra offspring.
But in recent days some users of China's popular online social networks have directed their anger at the policy itself, rather than Zhang, with some hoping the attention heaped on his case may hasten the eventual demise of the law, which authorities have recently moved to relax.