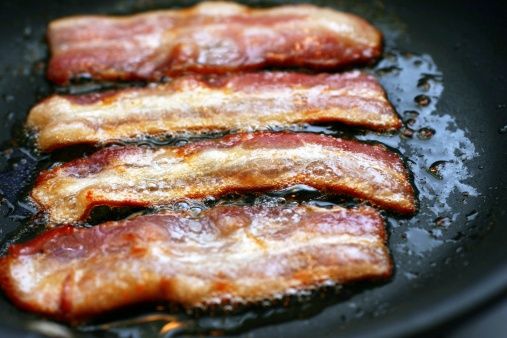 The price of beef and bacon hit its all-time high in the United States in June, according to data released Tuesday by the
Bureau of Labor Statistics
(BLS).
In January 1980, when BLS started tracking the price of these commodities, ground chuck cost $1.82 per pound and bacon cost $1.45 per pound. By this June 2014, ground chuck
cost
$3.91 per pound and bacon cost $6.11 per pound.
A decade ago, in June 2004, a pound of ground chuck cost $2.49, which means that the commodity has increased by 57 percent since then. Bacon has increased by 78.7 percent from the $3.42 it
cost
in June 2004 to the $6.11 it costs now.
In one month, beef increased from $3.85 in May 2014 to $3.91 in June 2014. Bacon increased from $6.05 in May 2014 to $6.11 in June 2014.
Each month, the BLS employs data collectors to visit thousands of retail stores all over the United States to obtain information on the prices of thousands of items to measure changes for the
Consumer Price Index
(CPI). The CPI is simply the average change over time in prices paid by consumers for a market basket of goods and services.