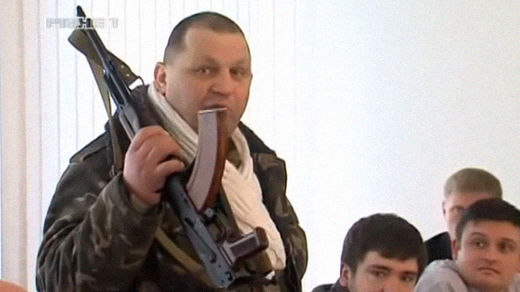 Russia's Investigative Committee initiated a criminal case against notorious Ukrainian nationalist, Aleksandr Muzychko. The Ukrainian is accused of torturing and murdering at least 20 captured Russian soldiers as he fought alongside the Chechen militants.
Also known as Sashko Bilyi, the man took active part in the First Chechen War in 1994-1995, when he headed a group of Ukrainian nationalists fighting against Russian troops.
"Today a court in the city of Essentuki, Stavropol region, issued a decree on indictment of Aleksandr Muzychko as a defendant, and an international arrest warrant has also been issued,"
stated Vladimir Markin, the spokesman for Russia's Investigative Committee.
Muzychko is charged with forming and supervising an armed gang organized for the purpose of attacking Russian citizens, Markin said.