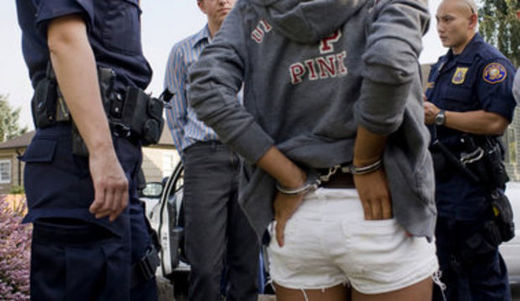 After years of enduring abuse and sexual exploitation in the human sex trafficking trade, Jessa Dillow-Crisp is telling her story. Part of the details of that story implicates many who were sworn to "serve and protect" who were doing anything but that.
Instead, Dillow-Crisp told an audience at the Colorado State Capitol that many of those involved - on the level of abuse and helping facilitate human trafficking - were police officers.
This revelation came as part of Human Trafficking Awareness and Advocacy Day.
Dillow-Crisp recounted that her victimization began when she was a child, saying that "I was a little girl and was sexually abused by family members. I had to pose for pornographers and was sold to countless men on a daily basis."
She explains that she was trafficked domestically in Canada and throughout the United States.
She knew she had few options to get out, as she couldn't even turn to the police who had themselves taken part in the abuse.
"There was gang raping," she recalled. "The police officer who handcuffed me and raped me, told me I would be put in jail if I opened my voice."