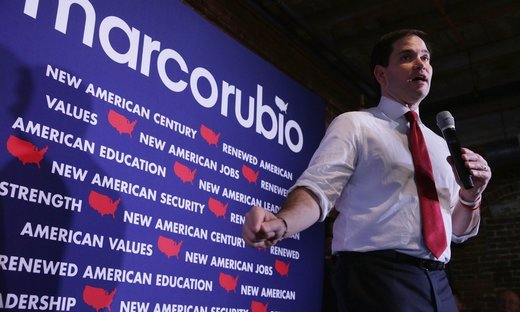 The perpetual election season is in full-swing, as we are now past Iowa and New Hampshire. With November seemingly around the corner, the GOP candidates have honed in on cultivating Islamophobia as a sound strategy for drumming up their base.
While the media focuses on the demagoguery of Donald Trump, the war-mongering of Ted Cruz and the sheer-unhinged nature of Ben Carson - the reality is that even "moderate" candidates, such as Marco Rubio are riding a wave of anti-Muslim sentiment, in order to seem tough on national security.
Global Islamophobia continues to reach its crescendo, with anti-refugee and thereby anti-Muslim sentiment spreading like wildfire across Europe. This rhetoric has also continued to grow in the U.S. - with record numbers of Islamophobic incidents reported in 2015 against mosques. For American Muslims, it is now almost 15 years post-9/11 - yet the question remains on whether the continual scapegoating and marginalization of this community within the political sphere will ever end.