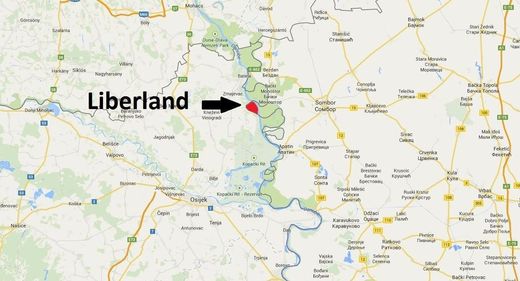 A Czech named Vít Jedlicka has declared himself the president of Europe's youngest country, which he formed on April 13 with the name 'Liberland,' and the motto "to live and let live."
The country is located on the on the west bank of the Danube river between Croatia and Serbia, on land which has been subject to a decades-long border dispute and therefore, according to Jedlicka, a 'terra nuillius' or no man's land, before the institution of his state on Monday.
President Jedlicka is
in the process of writing
the country's constitution, which, in keeping with the country's name, "significantly limits the power of politicians so they could not interfere too much in the freedoms of the Liberland nation."