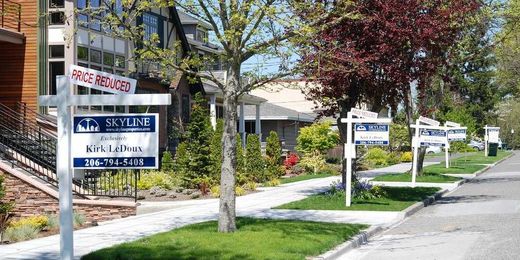 The last time US home ownership declined down to 64.4% (which the Census Bureau
just reported
is what US home ownership declined to from 64.7% in Q2), was back in the
fourth quarter of 1983
.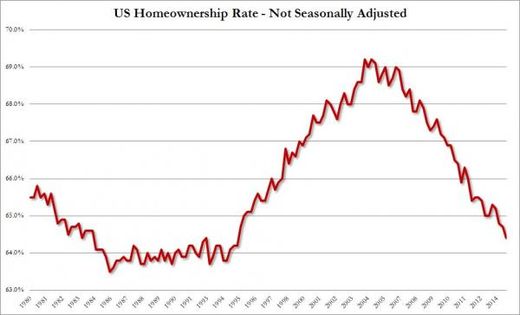 It goes without saying that this is about the bearishest news possible for those few who still believe in the American home ownership dream.
Of course, those who have been following real-time rental market trends would be all too aware there is no rebound coming to the home ownership rate. The reason is simple:
increasingly fewer can afford to buy, instead having no choice but to rent, which in turn has pushed the median asking rent to record highs
. In fact in the past two quarters, the asking rent was just $10 shy of its all time highs at $756 per month.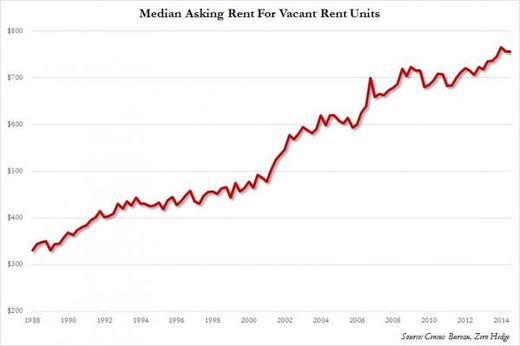 But capital allocation preferences aside, while explaining the disparity between rental and home ownership in a world where
Renting
is the new American Dream, what the charts above don't explain is why there is no incremental demand from all those millions of young Americans who enter the population and, eventually, the workforce. At least on paper.