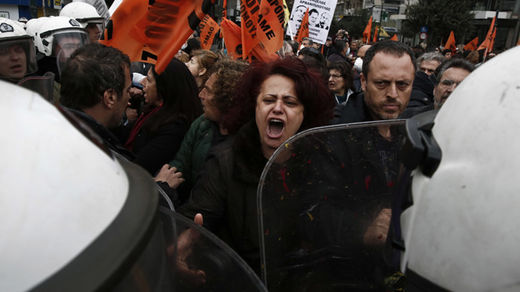 Spending cuts in Greece have caused some 500 male suicides since their implementation, according to a new study. The research found a positive correlation between austerity and suicide rates after other possible links proved to be unrelated.
The 30-page study, titled 'The Impact of Fiscal Austerity on Suicide: On the Empirics of a Modern Greek Tragedy' and published in the
Social Science and Medicine journal
was authored by Nikolaos Antonakakis and Alan Collins from Portsmouth University.
"
Suicide rates in Greece (and other European countries) have been on a remarkable upward trend following the global recession of 2008 and the European sovereign debt crisis of 2009
," states the study's abstract.