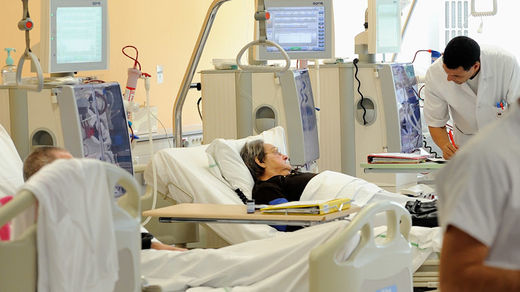 Patient capacity at British hospitals has dropped to the second-worst level in Europe, maintains an international report. The maximum occupancy rate was exceeded last year, and waiting for a bed seems to have become commonplace.
The palpable shortage of hospital beds in Britain mirrors the general trend of world's healthcare spending stagnation, the 'Health at a Glance, 2014' report from the Organization for Economic Co-operation and Development (OECD) maintains.
According to the report, Britain has lost 50,000 hospital beds since 2001, a 5,000-bed annual loss equivalent to the closure of several hospitals.
On one hand, this decline is due to the fact that these days patients do not need to stay hospitalized because surgical interventions have become much more delicate.