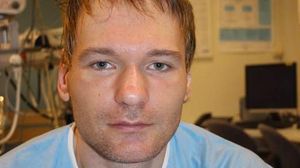 The amnesiac found lying in the snow beside an Oslo carwash has been identified by police, ending a four-month-long mystery.
Czech police have contacted the mystery man's parents a day after Norwegian officers released his photograph to the public.
"We were informed ... through Interpol that the Czech police had identified the man," said Oeyvind Torgersen from Oslo police.
"The Czech police went to his parents ... We know his identity."
Police have been referring to the man - who is aged in his early 20s - as "John Smith".
Despite the positive identification, Mr Torgersen did not reveal the man's real name.
The man, who speaks five languages, was discovered in last December and told police he had no memory of his identity.
He claims to have no idea how he came to be in Oslo. Nor does he know how he learned to speak five languages, including English with a heavy Slavic accent.