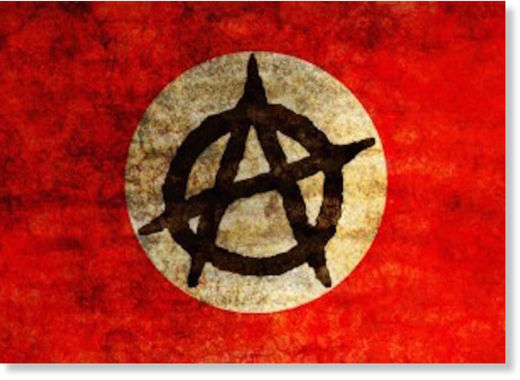 "Give a man a gun and he'll rob a bank. Give a man a bank and he'll rob the world." - Unknown
Give people just a little bit of knowledge and courage and they will track down those greedy-ass bankers and hold them accountable. All we need is just a little courageous anarchy. The problem, the crux, the fly in the ointment: most people are not courageous enough, and most people don't want to learn anything that attacks their all-too-precious worldview. Yes, the very worldview that is keeping people indebted to an immoral, unhealthy, unsustainable, unjust system of human governance, is precisely the worldview that the majority of people are clinging to. Indeed, most people, even though they would probably say otherwise, would rather be kissed with a lie than slapped with the truth. They would rather deny facts that tarnish their worldview than reject the deceit that upholds it. But as
Martin Luther King, Jr.
said, "Human progress is neither automatic nor inevitable. Every step toward the goal of justice requires sacrifice, suffering, and struggle; the tireless exertions and passionate concern of dedicated individuals."
Healthy human evolution requires authentic vigilance. It requires a consistent upheaval of the status quo. This requires proactive human beings who are willing to be authentically vigilant and consistently rebellious. It requires courageous interdependent individuals who dare to recondition the status-quo-junky original condition. It turns out that the wisdom gained from anarchy is precisely the ability to distinguish between sacrifice that is transformative and healthy from mere suffering caused by the state that we've allowed because we were too cowardly or too unimaginative to think of a healthier way to live. Like
Stefan Molyneux
said,
"Never, ever underestimate the degree to which people will scatter themselves into a deep fog in order to avoid seeing the basic realities of their own cages. The strongest lock on the prison is always avoidance, not force."
Here are five reasons why anarchy will improve human governance and thereby cultivate a healthy human evolution.