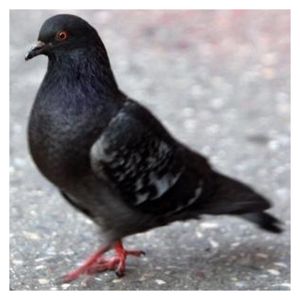 Eye of newt, toe of frog - and blood of pigeon?
A recent ad in the Brooklyn-based, Yiddish-language
Di Tzeitung
newspaper boasts a use for the city's most ubiquitous bird as a cure for warts.
The ad recommends that the bird blood be poured onto the offensive skin growth, left for an hour and then washed off. In two or three weeks, "with God's help, there is no memory thereof."
The woman who placed the ad told
The Post
her daughter had a wart on her hand that disappeared after the treatment.
"I did this to help people," she said. "You go to the market, you buy a pigeon, and the blood goes on the wart. That's it."