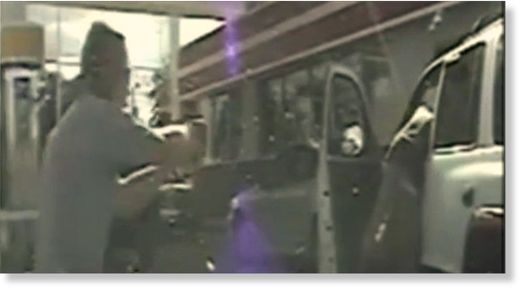 A former South Carolina state trooper can be seen shooting a man who was reaching into his car for his license during a traffic stop in footage released on Wednesday,
WLTX-TV reported Wednesday night.
The video, taken with a dashboard camera, shows 31-year-old Sean Groubert shooting at 35-year-old Levar Jones multiple times on Sept. 4, hitting him in the hip. At the time, Jones, who was standing outside of his vehicle with his hands up, was reaching inside for his license at Groubert's request.
Jones then falls out of the frame, but can be heard asking Groubert, "Why did you pull me over?"
"A seatbelt violation, sir," Groubert replies. "I just pulled it off right there at the corner to pull in the gas station," Jones yells in response. "Well, I got help coming to you, okay?" Groubert tells him.