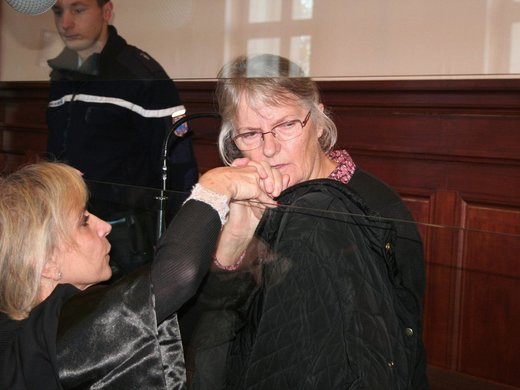 Norbert Marot was described as violent alcoholic who raped and beat his wife and their three daughters
A 68-year-old French woman jailed for 10 years for murdering her husband after nearly 50 years of rape and violent abuse is set to be freed, after President Francois Hollande intervened following a public outcry. Jacqueline Sauvage, of Montargis in central France, shot her husband Norbert Marot three times in the back with his own hunting rifle in September 2012, the day after their son hanged himself.
She described Marot as violent alcoholic who raped and beat her and their three daughters and also abused their son. After an appeal against an earlier conviction, Ms Sauvage was found guilty in December and given a 10-year-sentence. But then more than 400,000 people, who signed a petition, politicians on the left and right, and Mr Hollande's former partner, Valérie Trierweiler, all called on the president to use his right to pardon convicted criminals.
The power is seldom used in France, but the president's office said it had been decided to waive the remainder of Ms Sauvage's sentence, stopping short of an actual pardon. "In the face of an exceptional human situation, the president wanted to make it possible for Madame Savage to quickly return to her family while respecting judicial authorities," a presidential spokesperson told the Associated Press.