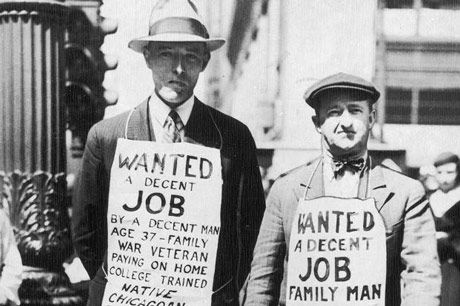 While the Obama administration and their mainstream surrogates maintain that the economy is growing at a booming pace, the reality of the situation is starkly different.
According to a
report
from the Bureau of Labor Statistics some 94.6 million Americans (age 16 and over) are either not working or have made no effort to find a job. With a population of 320 million, that means nearly one in three people in the United States are currently out of work.
The Bureau of Labor Statistics reports that a record 94,610,000 people (ages 16 and over) were not in the labor force in September. In other words they were neither employed nor had made specific efforts to find work in the prior four weeks.

The number of individuals out of the work force last month — due to discouragement, retirement or otherwise — represented a substantial 579,000 person increase over the most recent record, hit in August, of 94,031,000 people out of the workforce.
Curiously, the official unemployment rate remained unchanged at 5.1%, suggesting that some 95% of people actually have jobs.