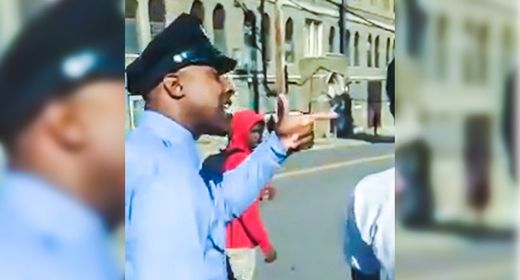 The Philadelphia Police Department said over the weekend that it would discipline an officer who was caught on video threatening to "beat the sh*t" out of a teen.
In a video
uploaded to Facebook
earlier this month by Damaris Abercrombie, an officer is seen walking beside a group of teens.
"Hey, big man, you got a problem?" the officer asks one of the teens. "Because I notice you keep trying to make eye contact."