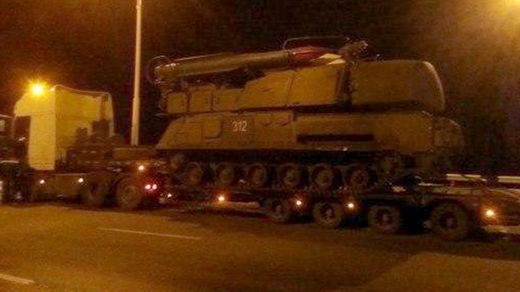 Ukraine continues to concoct evidence of Russia's air defense system's involvement in the Boeing tragedy. This time
Ukraine's secret service has published as 'proof' month - old photos of Kiev's own Buk-M missile system, claiming it is Russian
.
Although even American officials have privately
admitted
that
there is no evidence that Russia is involved
in the Malaysian Airlines Boeing 777 disaster on July 17, Kiev has its own idea.
On July 19, the Security Service of Ukraine (SBU)
published
some indistinct photos on its website, alleging they show Russia secretly withdrawing its Buk-M (NATO designation SA-11) surface-to-air missile system from the conflict zone in Ukraine.
As of Wednesday, July 23, the photos remain on the intelligence service's site.