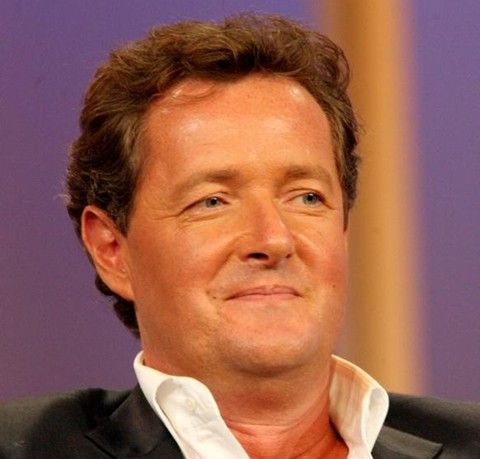 CNN's Piers Morgan, who is ending his nightly show on the network, isn't going anywhere. He told me last night that he's staying at the network. "I'll make a deal to do 20 or 25 shows a year, all interviews with big names. That's what I wanted to do in the first place, not reports on snow storms and that kind of thing."
Morgan said his producer, Jonathan Wald, has already made a deal to stick around. What does he think will replace his current show? "A news program of some kind," he said. He also acknowledged that his campaign for gun control was like "beating my head against a wall."
Morgan was one of dozens of big names who attended a swanky dinner at the Montage Hotel in Beverly Hills last night thrown by Harvey Weinstein to show off numbers from a possible new Broadway musical called "Finding Neverland."
Oprah Winfrey, Robert DeNiro, Meryl Streep, U2′s Bono and Adam Clayton, Harry Styles from One Direction, Josh Groban, New England Patriots owner Robert Kraft, Gayle King, Sharon Osbourne, Tyler Perry, Irving Azoff, Universal Music chief Lucian Grange, Bob Balaban, Dermot Mulroney, plus Steve Coogan with Philomena Lee, Jason Sudeikis and Olivia Wilde, hit songwriter Diane Warren, Netflix's Ted Sarandos and Nicole Avant, all went wild from performances by the show's composers Gary Barlow and Eliot Kennedy and Laura Michelle Kelly.