New reports indicate a Fukushima-style nuclear disaster is inevitable in the Miami area, and need to be investigated immediately.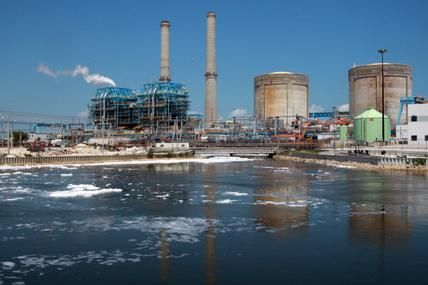 Concerns over the possibility of a Fukushima-like nuclear meltdown event in the U.S. have been growing, with the
most likely next disaster predicted
in 2011 to be surprisingly close to Miami Florida, at the Turkey Point facility 20 miles east of Homestead.
According to a July 23rd NPR story, the Turkey Point facility was found to be (literally) in hot water, over its cooling system, which caused federal regulators to be so concerned, that they upped the nuclear plant's cooling system allowable temperature to exceed the 100 degree limit for 10 days - up to 103 degrees if necessary. The plant has come close to 100 degrees, which should mandate an immediate shut down. But instead of exercising precaution, regulators simply increased their legal limit causing environmental groups in nearby Biscayne National Park to express grave concern. Read or listen to the NPR story,
Nuclear Plant May Be In Hot Water Over Its Cooling System,
to learn the alarming details, which includes the following highly disturbing fact:
The Turkey Point facility has
a canal-based cooling system, technology like something out of the Dark Ages. What happens if that system fails as it appears to be doing now? Will the non-canal based cooling back up system (diesel-based) work? These questions need to be asked and answered, but the most poignant question of all is:
is a core infrastructure failure occurring and responsible for the insufficient cooling system the plant is experiencing?