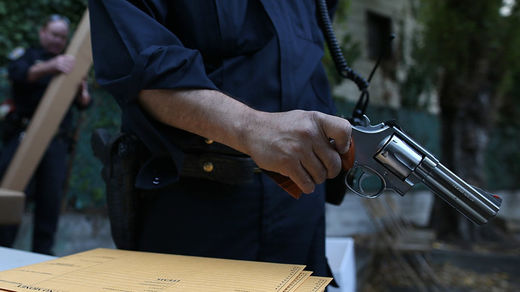 Police officers have been responsible for more homicides in the state of Utah since 2010 than gangs or drug dealers, a new report has revealed.
Of the nearly 300 homicides in the state in the past five years, from the beginning of 2010 through October 2014, Utah police have killed 45 of those victims, or 15 percent,
according
to a review of records - ranging from media reports and crime statistics to medical-examiner and court documents - by the
Salt Lake Tribune
.
Police account for more killings than gangs, drug dealers or from child abuse
, the newspaper reported, but less than spouse or dating-partner fatalities.
A fatal police shooting that occurred on Saturday was not counted and remains under investigation, the
Tribune
reported.
"The numbers reflect that there could be an issue, and it's going to take a deeper understanding of these shootings," said Chris Gebhardt, a former police lieutenant and sergeant who worked in Washington, DC and Utah. "It definitely can't be written off as citizen groups being upset with law enforcement."
Comment:
There is no "could be", it definitely is
an issue
.
In addition, almost all uses of deadly force by police have
gone unpunished
by county prosecutors across the state. Only one fatal police shooting since 2010 was ruled unjustified - but that criminal charge was later dropped by a judge.