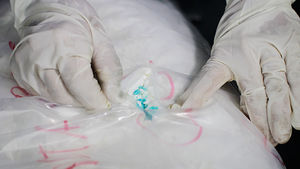 Using an official Vatican car to transport cocaine and cannabis did not help two Italians to avoid justice. Diplomatic plates failed to protect the two smugglers as they were stopped and arrested in France.
Two Italians, 30 and 41, whose names have not been revealed, are now in a French prison.
There are varying reports on where the arrest was made. Local sources say the incident took place at a French border checkpoint, while AFP reported the two were detained at a toll station near Chambéry, in the French Alps.
When law enforcement searched the Vatican vehicle, they found four kilos of cocaine and 200 grams of cannabis.