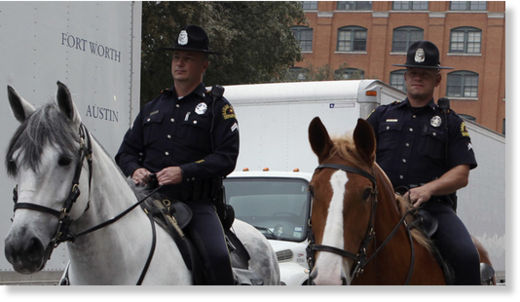 Dallas police officers, including the union that represents them, are asking citizens organized to keep watch over cops with recording devices to stop filming law enforcement because it is causing unspecified "major safety issue[s]."
The calls for camera disarmament come after an incident two weeks ago that seems to have shaken the Dallas Police Department. According to CBS Dallas-Fort Worth, a woman with the local police accountability group Cop Block was "following
"
a police officer,
according
to CBS Dallas-Fort Worth, recording him making traffic stops with a "video camera
."
"He was conducting traffic stops
,"
DPD Sergeant Derek McCarter told CBS-DFW. "The officer called for cover to further investigate. The woman refused information and gave leading answers
."
Dallas Police Association President Ron Pinkston said this business of taping police officers is worrisome, as these citizens could get hurt.