Citizens of Etxarri Aranatz in Navarre voted in an unofficial referendum on Sunday over whether they wished to be citizens of a separate Basque country and secede from Spain.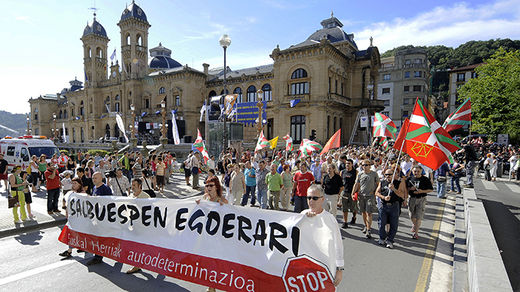 From 9am, nearly 2,500 eligible residents voted on the question:
"Would you be a citizen of an independent Basque Country?"
The Basque country is made up of the regions of Álava, Biscay and Gipuzkoa, in Northern Spain. The area has had a long history of regional demands for autonomy along with Catalonia, and both regions have their own language.
Locals of Navarre celebrated over the course of the day with Basque songs and traditions. Support for Basque independence is particularly strong in Navarre.
"This is a significant and meaningful day today, not only for the Basques but also for the Catalans and also for all nations in Europe that actually are in the process of self-determination,"
Anna Arqué, Catalan spokesperson for the 'European Partnership for Independence' (EPI) told RT.