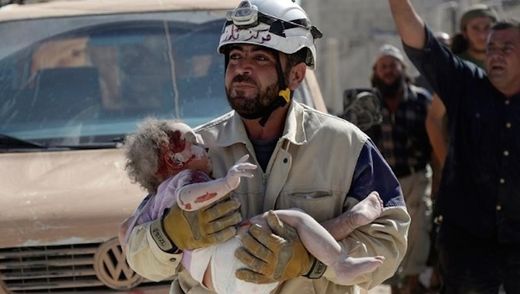 Report says the U.S. tried to cover up the killings of six children and other civilians as monitor group says airstrikes have killed 250 civilians so far.
The United States military has been accused of the killing of six children and three more civilians in Syria as part of an airstrike the U.S. air force had carried out back in August in the north city of Atmeh, an exclusive report by the Middle East Eye website said Thursday.
The accusation was made by the father of the six children, Muawiyya al-Amouri, who told the Middle East Eye that the
U.S. government was trying to cover up the deaths
of his family members as well as refugees who were staying at his home at the time. "A plane belonging to the alliance
shelled my house with six missiles.
They destroyed my house and my children died. I had some refugees in my home from Ariha [near Idlib city] who died as well," Amouri said.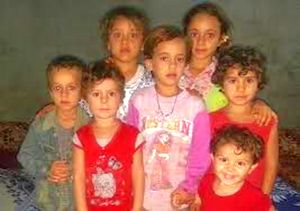 Amouri, who was not in the house at the time, said that
five of his daughters had been killed: Fatimah, aged 10; Hayat, aged nine; Amina, aged seven; Asia, aged five and Marwa, aged four; as well as his 10-month-old son Abdullah.
The accusations were previously made by other relatives of Amouri back in August against the U.S., according to a report by the
New York Times
then, and Washington had ordered an investigation into the incident.
However, Thursday's report said the U.S. Central Command is now saying the killings did not take place and the airstrikes in Atmeh targeted the Islamic State group there.