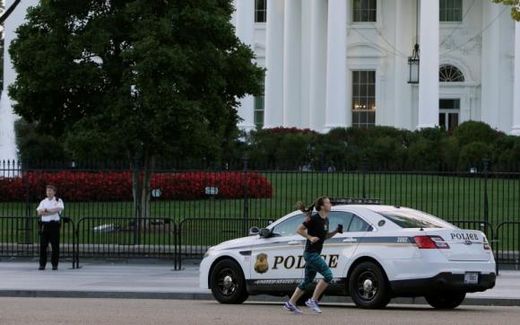 A man arrested after jumping the White House fence on Wednesday night has been charged with three felony counts and four misdemeanors, the U.S. Secret Service said on Thursday.
Dominic Adesanya of Bel Air, Maryland, was unarmed when he was arrested on the White House grounds and facing Secret Service dogs that stopped and attacked him, the Secret Service said.
The incident came about one month after an intruder armed with a knife scaled the White House fence and entered the executive mansion, raising questions about security at the heavily guarded complex and spurring the resignation of Julia Pierson as Secret Service director.
Officials charged Adesanya, 23, with two felony counts of assault on a K-9 police officer, one felony count of making threats and four misdemeanor counts of resisting and unlawful entry, Secret Service spokesman Brian Leary said. K-9 refers to the team using specially trained dogs.