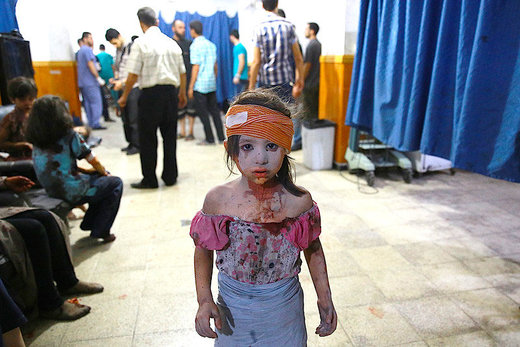 Four million Syrian children have no means of getting to a school in safety because of the actions of marauding gangs of terrorists firing at the personnel of the Syrian Arab Army, police, ambulance and fire services. The rest of the world looks on and Russia apart, blames the legitimately elected President of the country, Bashar al-Assad.
The United Nations Organization is trying to coordinate an initiative called No Lost Generation, aiming to prioritize the education of Syria's children before an entire generation has its schooling interrupted, losing important parts of the curriculum. UNICEF Regional Director for the Middle East and Africa, Peter Salama, states: "The scale of the crisis for children is growing all the time, which is why there are now such fears that Syria is losing a whole generation of its youth".
UNICEF is co-hosting a conference held in London, UK, with a view to getting financing for the initiative from the representatives of over thirty nations who have committed to attend and with a view to solving the problem in the short and medium term.
There are around four million Syrian children aged between five and seventeen years who need education assistance, among these being 2.1 million children inside Syria who cannot attend school because of the destabilization caused by gangs of terrorists aided, funded and abetted from outside the country and a further 700,000 children living as refugees in Iraq, Egypt, Jordan, Lebanon and Turkey.
Apart from these there are over a million children inside Syria engaged in informal learning activities with volunteers or unofficial schools where the delivery of the curriculum is not open to supervision or any degree of quality control.