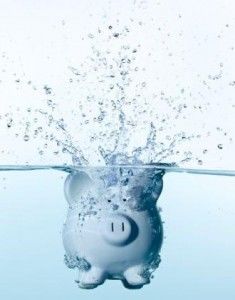 "In places like Benton Harbor, Michigan and Detroit, there is something called the emergency manager, which essentially is a local dictator. He can depose the mayor and offer decrees and answer to no one except the governor. In these two cities and others,
because they are lacking tax revenue
(because of lack of industry)
they are jacking up the water rates as much as 40%. ..
. One of the people who was leading the charge against this stuff was recently convicted in a kangaroo court in Benton Harbor and is now facing 20 years in prison. He is Reverend Pinkney." - Brandon Turbeville
"Little bitty Benton Harbor was the testing ground. It was the testing ground to see what they can get away with. ...It's comin' to your city next, whether you like it or not.
- Rev. Edward Pinkney
Readers may
remember my past article
dealing with the apparent corruption regarding water rates in places like Dekalb County, Georgia. Electricity, Gas, Water. It's crucial that people be aware that they are not safe from those providing these services and necessities. They should know that their "government" can even move to take water from them.