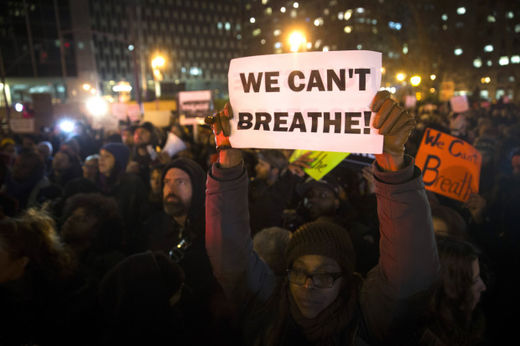 This article is part of
The Nation's 150th Anniversary Special Issue
. Download a free PDF of the issue, with articles by James Baldwin, Barbara Ehrenreich, Toni Morrison, Howard Zinn and many more, here.
In the wake of the deaths of Mike Brown and Eric Garner, Fox News anchor Bill O'Reilly had some advice for black America: "Don't abandon your children. Don't get pregnant at 14. Don't allow your neighborhoods to deteriorate into free-fire zones. That's what the African-American community should have on their T-shirts." (That's either a very big garment or very small lettering.)
Whenever black kids get shot, black parents get lectured about personal responsibility. If you raised your kids better, goes the conservative logic, we wouldn't have to shoot them. Arguments about systemic discrimination and racist legacies are derided as liberal excuses for bad behavior. Neither history nor economics nor politics made Mike Brown grab Darren Wilson's gun—that was his choice. Individuals, we are told, are responsible for their own actions and must be held accountable for them.

Comment: Brown's grabbing Wilson's gun is a highly questionable data point, like all else Wilson asserted concerning the events of that fateful that day.


The vehemence with which this principle is held is eclipsed only by the speed with which it is abandoned when it becomes inconvenient.
Discussions about choices and accountability change tenor when we shift from talking about the black and the poor to the powerful and well-connected.