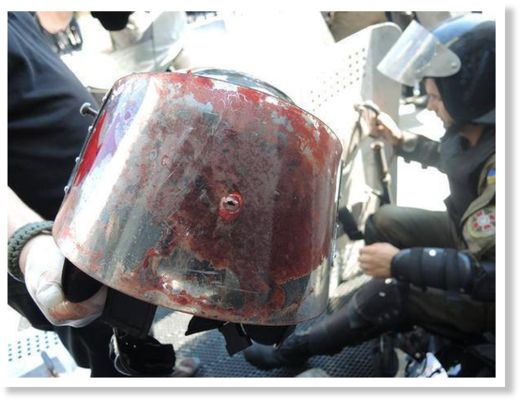 Dozens are feared to have been injured during clashes in front of the parliament in Kiev, the Ukrainian National Guard said. Crowds of protesters came
to oppose amendments to the constitution that would provide for decentralization of the country
.
The protest started on Constitution Square in Kiev in front of the parliament, the Verkhovna Rada.
There are conflicting reports about the number of casualties near the Ukrainian parliament. Initial reports said that
at least five officers were killed in the clashes
.
The Ukrainian National Guard has
claimed
that "about 50" people sustained injuries.
Kiev police chief Alexander Tereshchuk has claimed that some 100 law enforcement officers have been wounded in the blast, according to 112 Ukraine TV channel. He added that the person who threw the combat grenade into a crowd of officers has been detained.
Demonstrators, who are against a constitutional amendment on decentralization, clash with police outside the parliament building in Kiev, Ukraine, August 31, 2015. © Valentyn Ogirenko / Reuters