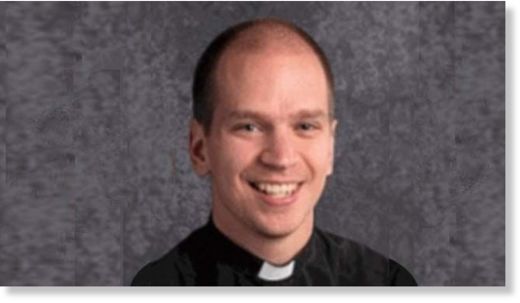 In light of revelations that he solicited companionship with men on Grindr, the popular hookup app, Reverend Matthew Makela has resigned as pastor of St. John's Lutheran Church and School in Midland, Michigan,
Pink News Reports
.
St. John's website has removed Makela's biography from its staff page, but it has added
a letter from senior pastor Reverend Daniel Kempin to parishioners
, alerting them to the preacher's departure, and urging them to be wary of reporters.
"Pastor has acknowledged that there was sin and repentance," Kempin reassures his flock. Kempin concedes it's the "end of our time together in ministry," but that he encourages churchgoers to pray for Makela and his family.
Makela's resignation is difficult enough, Kempin continues, but "to make matters worse, though, the details of sin that have been kept confidential are being posted online by those who seek to do harm to the Makela family and to St. John's."
"I write this to you to warn you that you may be confronted with the details of the sin," Kempin cautions parishioners.