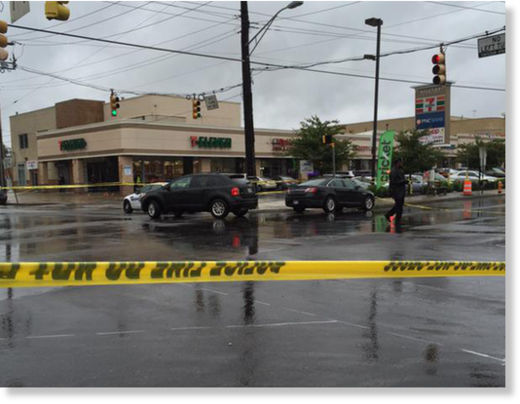 Five people were hit -- and one killed -- when gunfire erupted near a shopping center in northwest Baltimore Friday afternoon.
The incident occurred 5400 block of Reisterstown Rd. at about 3 p.m.
"We're fortunate that we're not talking about any children out here. ... there is a school several blocks up the street," Baltimore Police spokesman T.J. Smith said. "This is a brazen act at 3 o'clock. ... It's a crowded shopping center. There are always cars in the shopping center."
Smith urged witnesses to come forward.
"We want the community to understand, it could've been one of your kids out here," Smith said.