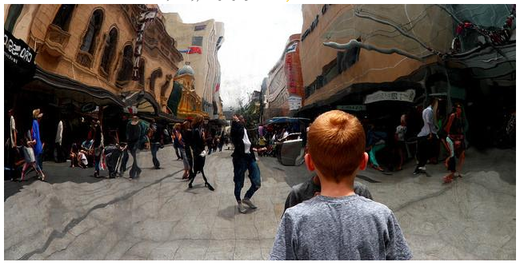 Imagine yourself 6 years old once again and then try and picture your former (tiny) self within the world.
At that very young age,
Rick Goodwin
was lured by a construction worker into a vacant house and sexually assaulted there. As his profile reads, Goodwin just "somehow
knew
that he could not tell his parents." He did, then, what he believed a boy is supposed to do and kept quiet, burying the hurt as deep as he could. Though he maintained good grades in school, he became involved with drugs, yet instead of an unchecked downward spiral, his drug use surprisingly led to epiphany: a college acid trip triggered memories of the abuse and from there he sought counseling. Today Goodwin is a therapist who runs the Men's Project, a free-standing clinic treating male survivors in Ottawa.
Far too automatically, people associate childhood sexual abuse with girls
yet boys suffer as well.
Quite possibly, they do so in greater numbers than you might expect.