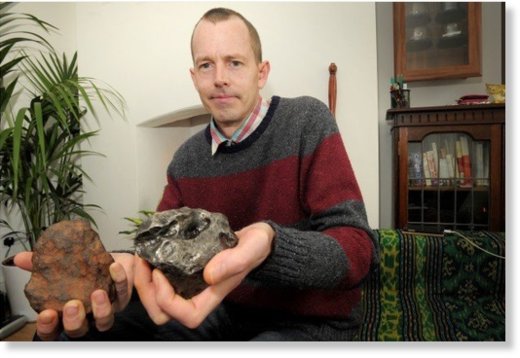 A supermarket worker claims he saw a meteorite enter the earth's atmosphere and break up over Plymouth.
Amateur space watcher David Butland, aged 42, says he was standing outside his parents' house in Beacon Park at about 7pm on New Year's Eve when he noticed a "yellowish light" in the sky, passing from south to north.
"I kept watching it and it started growing and changing colour," David said.

"About 10 seconds before it disappeared it started burning up, then four or five fragments broke off it.

"Originally the colour was mainly white, but as it started to break up it turned into a tint of yellow then deep yellow as more pieces broke off.