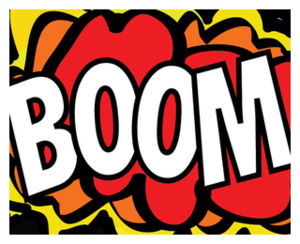 Was it a blown hydro transformer, a meteor flying through the atmosphere? It couldn't have been a UFO, could it?
Whatever it was, few people seem to know, at least not yet.
Numerous reports from local residents seeing a
flashing light and hearing a loud sonic boom
began running rampant on Orangeville-centric social media sites on Wednesday night (May 28).
Residents in a radius as wide as Howard Crescent near the Headwaters Health Care Centre to College Avenue near Credit Meadows Elementary School reported hearing the unidentified noise at about 9:30 p.m.