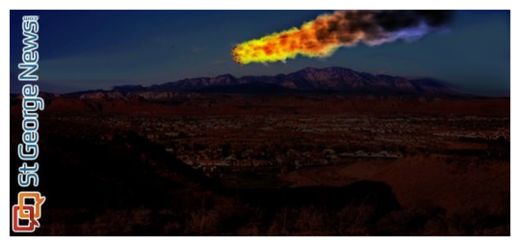 St. George — Reports came in to the Utah Highway Patrol Cedar City Dispatch Center Friday describing a fireball streaking across the sky south of SunRiver St. George just before 7:30 a.m.
A fireball occurs when a meteor enters Earth's atmosphere and burns brightly before being consumed by the fire, and is defined by the American Meteor Society as an object that is brighter than the planet Venus.
The American Meteor Society received reports from three observers in Lake Havasu City, Arizona, Flagstaff, Arizona, and Pahrump, Nevada, of a fireball about the same time as the Southern Utah sighting. San Diego-based Robert Lunsford, the report coordinator for the AMS, said it was probably the same object, but it likely burned up in the atmosphere before hitting the ground.