A major search was launched after distress flares, which turned out to be a meteor, were reported in Cumbria.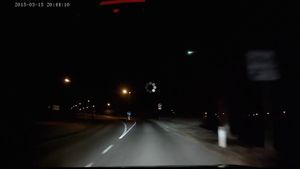 Concerned members of the public reported someone in trouble at about 9.20pm last night.
Maryport Coastguard Rescue Team was dispatched to the area, between Workington and the Isle of Whithorn, where members took up various observation points while Workington lifeboat was dispatched to carry out a search.
A spokesman for the coastguard said: "After a thorough search of the area and enquiries made - as well as receiving more reports from other parts of the country reporting lights in the sky - it was decided that
the sighting was probably a meteor.
"