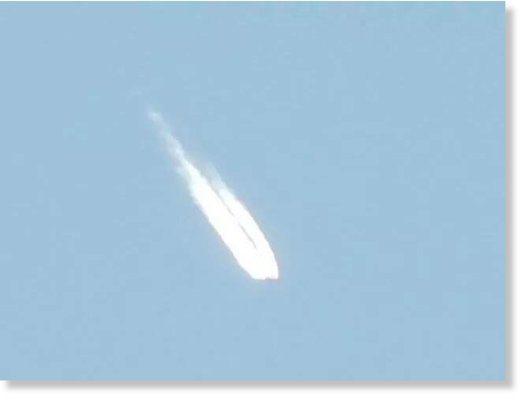 People all across the metro Atlanta area reported seeing a large fireball streak through the sky Monday afternoon over Snellville and Winder.
Several WSB-TV viewers submitted images and video to Severe Weather Team 2 Meteorologist Glenn Burns of the object, which was spotted around 3:45 p.m.
Okay...so we have a mystery on our hands. I know some people who know some people...we will find out something soon.
...Posted by Glenn Burns on
Monday, January 11, 2016
Glenn spoke to officials at the Tellus Science Museum in Cartersville, who say they believe the mysterious fireball is space debris, but so far, no one has officially determined what it was.

Here is the video of this object seen over Snellville at 3:45 this afternoon. No sound was observed. This was submitted by one of our FB friends.
Posted by Glenn Burns on Monday, 11 January 2016