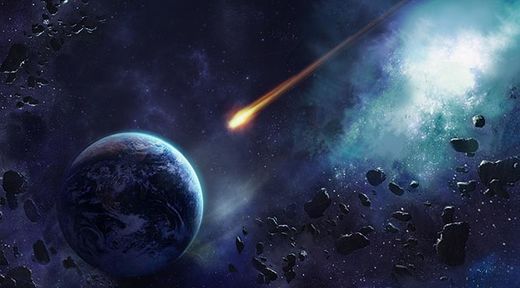 Speculating and theorizing about the existence of yet undiscovered planets in our solar system has been bounced around for centuries. Prior to each new discovery of another outer planet has come
detection of anomalies
in the erratic, inexplicable motions of the outermost known planet. For instance, before Neptune's existence was determined, for decades astronomers had been theorizing that Uranus' (discovered in 1781)
irregular movement
may have been caused by the presence of yet another undiscovered planet. Indeed that was the case in 1846 when Neptune was first sighted and identified.
The now dethroned ninth planet Pluto discovered in 1930 (relegated in 2006 to minor dwarf planet status) and Pluto's later found moon Charon were then used to explain the observed "wobbles" in Uranus and Neptune's respective orbits. Thus, errors in calculating precise positions of known planets hold an enduring pattern of later confirmation of cause determined by each newly discovered planet. Hence, for over a century scientists have debated that yet more major planets and dwarf planets belonging to our solar system are still out there in space waiting to be found and existing anomalies to be explained.
Way back in 1940 Chilean astronomer Carlos Munoz
Ferrada predicted
accurately that the powers-that-be would attempt to cover-up Planet X when it comes barreling towards the earth. Ferrada referred to Nibiru/Planet X as a "
Comet-Planet"
because it has the size of a planet but speed and elliptical orbit of a comet.