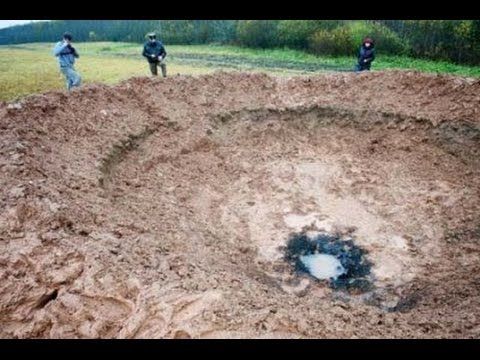 A blast that filled Nicaragua's 1.2 million capital Managua with dismay on Sunday night is most probably a meteorite that left a 12-meter crater near the city's airport. The space rock might be a fragment of a larger space object that passed near Earth.
"We are convinced that this was a meteorite. We have seen the impact from the crater,"
Wilfredo Strauss of the Seismic Institute said, as cited by the AFP.
Nicaraguan authorities are pretty sure it was a piece of an asteroid dubbed "
2014 RC
", an estimated 20-meter large piece of rock that whizzed close past Earth
, Humberto Garcia, of the Astronomy Center at the National Autonomous University of Nicaragua, told The Associated Press on Sunday. It was most clearly witnessed in the skies above New Zealand.
At its closest, asteroid 2014 RC was a mere 34,000km from the Earth's surface, about one-tenth of the distance to the moon.
The impact was severe and was heard throughout Managua. The meteorite crashed into a wooded area close to Managua's Augusto C. Sandino International Airport around midnight and left a remarkable 12-meter diameter crater, 5 meters deep. However, no one was hurt and operations at the airport weren't interrupted.