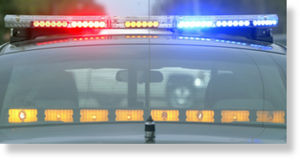 The cause of the
mystery booming noises
Flint residents had complained about may be explained by the
secret bomb range
Flint police recently confirmed.
For months, years even, residents have reported random loud noises, like thunder or fireworks.
Flint isn't the only place where people have reported noises like this. All over the country are reports of strange noises and loud booming sounds. Usually, nobody seems to know where they're coming from.
Let's take a look.
Utah
In January, a
television station out of Salt Lake City reported
that "hundreds of people from Weber County to Utah County, and some as far north as Rock Springs, Wyoming reported that they felt shaking or heard loud booms." Experts reported seismic activity in the area, but there was no record of any earthquakes.
Massachusetts
Last November,
reports out of Salem, Mass.
, indicated that "police responded to a report of loud explosions in the area of Bridge Street."
Oklahoma
In January, a local
Oklahoma City television station reported
that residents in the town of Guthrie had been reporting a mysterious noise around town.