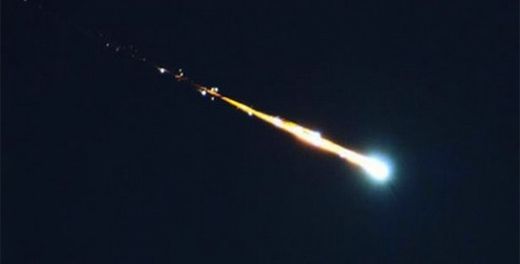 The National Institute of Aeronautics and Space (LAPAN) said on Tuesday that a fiery object that blazed across the night sky in Rejang Lebong, Bengkulu was a meteorite.
"We strongly suspect that it was a meteorite," head of LAPAN Thomas Djamaluddin said as quoted by tribunnews.com.
When locals in the area reported the object, Thomas said that researchers at LAPAN said that it could have been falling space junk.
"But just like what happened in 2003, we found no indication that the object was man-made," he said.
Locals in Rejang Lebong reported on Monday sighting a fiery alien object that blazed across the night sky.
Others reported that they heard a loud bang and that some windows in local houses were shattered.
LAPAN said it would not immediately send a team to the area.
"
We have not sent a team because it could have fallen into a forest. We don't know the exact location
," Thomas said.