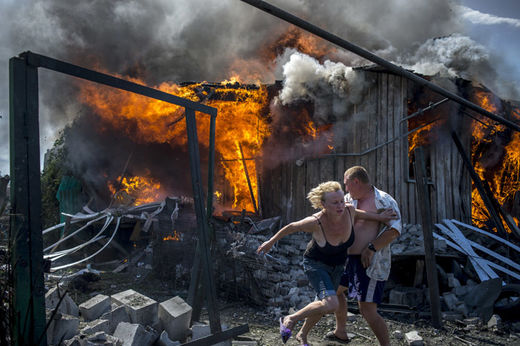 As the US is debating whether it should send lethal military aid to Ukraine, some political analysts say current claims that Washington is only providing Kiev with non-lethal military assistance are nothing more than a red herring, because that aid is also being used for lethal purposes.
Former US President George W. Bush's National Security Advisor Stephen Hadley has called on the CIA
to provide lethal military assistance
to the Ukrainian government.
So far, the White House has officially relegated support to
non-lethal assistance
despite Kiev's requests for lethal military aid.
However, some political analysts believe that all this talk about lethal aid and non-lethal aid ignores the fact that the non-lethal aid that the US has been giving Ukraine has been used in a lethal context.
"Even if the US supplies only non-lethal military equipment, what is this equipment being used for? Is it being used defensively? The word "defensively" totally disarms the cognitive ability to assess that it is being used offensively. I mean, to give armor to troops to send them into the battlefield to kill people including civilians - you can call it non-lethal aid but it is being used for lethal aims," Mahdi Darius Nazemroaya, a Research Associate at the Centre for Research on Globalization and a contributor at the Strategic Culture Foundation told Radio Sputnik.