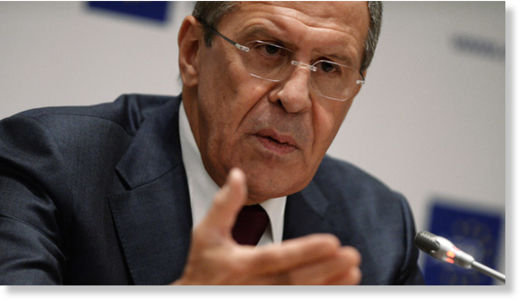 Making Russia change its stance by way of sanctions is outdated thinking in an age when diversity of opinion is supposed to be appreciated, Foreign Minister Lavrov believes. He says Russia is already "doing more than anybody else" to help Ukraine.
Moscow can hardly be accused of non-facilitating the peace-process in Ukraine, as it is exerting all of the authority it can on the anti-government forces in eastern Ukraine to make sure they comply with the September Minsk peace
agreements
, Sergey Lavrov said in his Sunday interview to the Russian NTV channel. It's the West, according to him, who could actually do more to resolve the Ukrainian crisis.
"Our Western partners... aren't really using their influence on Kiev to persuade them that there's no alternative to the agreements they've already reached with the self-defense
," the minister said.
The West is meanwhile ever ready to put additional pressure on Moscow in the form of sanctions, which in Lavrov's point of view have little to do with the situation in Ukraine.