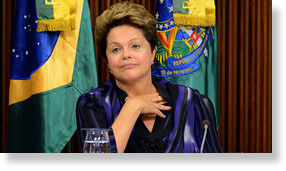 A
meeting in Brazil
this week will reveal whether Washington has succeeded in preventing international anger over the
Edward Snowden
revelations clouding discussions about future governance of the internet.
São Paulo is to host a two-day international meeting, starting on Wednesday, called by Brazilian president Dilma Rousseff, one of the international leaders who was a target of
US surveillance
.
International unrest over US and British
internet surveillance
has weakened Washington's ability to shape the debate about the internet's future, according to people involved in the process.
"The US has lost the moral authority to talk about a free and open internet," said a former senior US government official.
The São Paulo meeting had the potential to become deeply political and expose rifts between countries over future control of the internet, said Greg Shatan, a partner at law firm Reed Smith in Washington. "It was called under extraordinary circumstances, it's a reaction to a perceived crisis," he said.