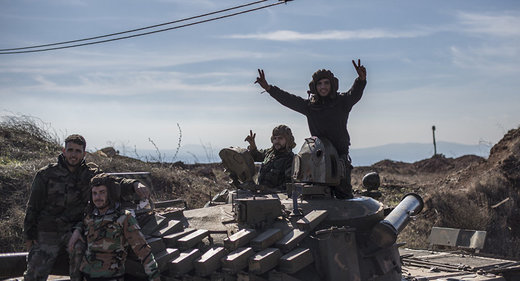 In a series of fierce clashes with terrorists, the Syrian army backed by aerial support managed to take control over a strategic town and a key height in the province of Aleppo.
Syrian government forces and their allies continued their offensive in Aleppo province, regaining full control of the strategic town of Taana in the eastern part of the region. The town came under full control of the Syrian Army on Sunday.
Meanwhile, the Syrian Air Force attacked terrorists' position in the towns of Hayan and Hraytan.