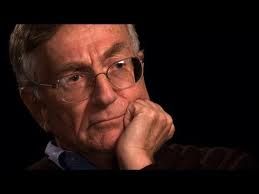 The American media has blacked out an account by Pulitzer Prize-winning investigative journalist Seymour Hersh demonstrating that President Barack Obama and the US government lied when they claimed to have proof that the Syrian government carried out a sarin gas attack last August on areas near Damascus held by US-backed "rebels."
Obama, Secretary of State John Kerry, US ambassador to the United Nations Samantha Power and other top officials declared categorically that the August 21 attack on Eastern Ghouta, which reportedly killed hundreds of people, had been carried out by the Syrian military. They, along with the leaders of Britain and France, sought to use the gas attack to stampede public opinion behind their plans to attack Syria, cripple the regime of President Bashar al-Assad, and install a puppet government.
In the end, internal differences over the launching of direct military action combined with broad popular opposition to another unprovoked war in the Middle East led the administration to pull back and accept a Russian plan for the dismantling of Syrian chemical weapons. This was followed by the opening of talks with Iran, Syria's main ally in the region.
Hersh's article, entitled "
Whose sarin?
," was published Sunday by the
London Review of Books
. Based on information provided by current and former US intelligence and military officials, Hersh showed in great detail that Washington manipulated intelligence to create the impression that it had tracked the Syrian military preparing to launch a poison gas attack in the days leading up to the sarin strike on Eastern Ghouta. In fact, US intelligence had no advance warning of the attack.