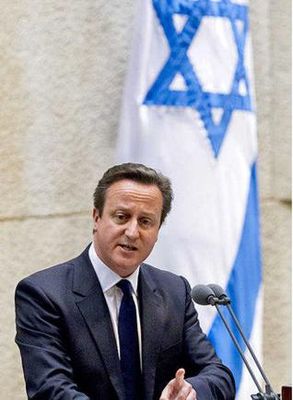 Journalists love rows. We love them so much that we often let them distract us.
Last week was no exception. Fascinated by an apparent
bust-up
between Israel and the European Union, most Middle East analysts (myself included) missed a very important story:
Britain's arms sales to Israel are far higher than David Cameron's government has previously confessed.
Data published in a
new report
from the House of Commons in London states the value of all British military exports to Israel currently being processed comes to £7.9 billion ($12.1 billion).
This data was supplied by Vince Cable, Britain's business secretary, who oversees the weapons trade.
I had to do a double-take when reading this information as
until now Britain has indicated that the value of its arms sales to Israel are measured in millions, rather than billions.
Each year, the EU issues a report on weapons exports for the entire Union, based on information provided by its individual governments. These reports stated that Britain approved military export licenses for Israel worth €5.7 million in
2011
and €7.2 million in
2010
.