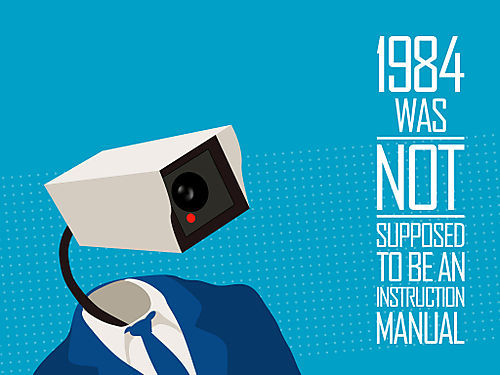 "Oceania was at war with Eurasia: therefore Oceania had always been at war with Eurasia. The enemy of the moment always represented absolute evil, and it followed that any past or future agreement with him was impossible." These are the words from
1984
, George Orwell's fictional novel and eerily correct prognostication of future events from geopolitics to the loss of privacy and the rise of the surveillance state. Oceania fictionally represented the British Isles, North and South America, southern Africa, and Australasia. In Orwell's world, Eurasia was comprised of Russia and Europe while another power, Eastasia, included China, Korea, and Japan.
Today, a modified form of the dystopian future world map of Orwell is becoming reality as Russia and China increasingly cooperate economically, politically, and militarily to ensure that the forces of Oceania - centered in Washington, London, Berlin, and Paris - do not overrun Eurasia.
At last month's third annual International Security Conference in Moscow, a conclave sponsored by the Russian Defense Ministry, Chief of Staff of the Russian armed forces, General Valery Gerasimov stated that
Western-financed and organized "color revolutions", such as those employed twice in Ukraine and once in Georgia, represent a form of irregular warfare against Eurasia
. Gerasimov's statement about North Atlantic Treaty Organization (NATO) countries, which resemble Orwell's Oceania, launching irregular warfare against Eurasia could have been torn from the pages of
1984
. Gerasimov cited
information warfare, economic sanctions, and support for "proxy criminal organizations" and extremist groups as part of the West's irregular warfare construct directed against Eurasia
.
Gerasimov also said that color revolutions were part and parcel of Western military strategy against Eurasia since the non-military tactics employed were often followed by military force to bring about regime change.
This is now the case with the Ukrainian government's NATO-supported military offensive against federalists in eastern Ukraine, as well as in NATO support for Islamist rebels battling against the government of Syrian President Bashar al-Assad.
Military intervention, including air attacks, was also employed by NATO after the Islamist uprising in eastern Libya that eventually forced Libyan leader Muammar Qaddafi from power.
Gerasimov's comments about color revolutions was supported by none other than Anthony Cordesman of the Center for Strategic and International Studies (CSIS), a non-profit think tank that often reflects the views of the Central Intelligence Agency and U.S. State Department. Cordesman said
color revolutions sponsored by the West were a new form of warfare against Russia and China
.