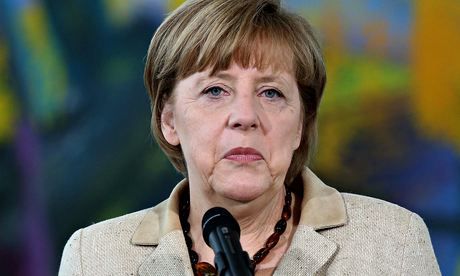 Frustration with US government rises over failure to clear up questions about surveillance of German chancellor's phone
The US government is refusing to grant Angela Merkel access to her NSA file or answer formal questions from Germany about its surveillance activities, raising the stakes before a crucial visit by the German chancellor to Washington.
Merkel will meet Barack Obama in three weeks, on her first visit to the US capital since documents leaked by whistleblower Edward Snowden revealed that the NSA had been monitoring her phone.
The face-to-face meeting between the two world leaders had been intended as an effort to publicly heal wounds after the controversy, but Germany remains frustrated by the White House's refusal to come clean about its surveillance activities in the country.