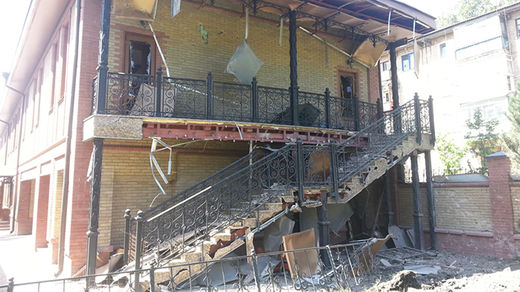 Ukrainian Orthodox Church facilities in Gorlovka, in the Donetsk region have come under artillery fire from Kiev forces. The attack caused casualties in nearby streets and damaged some church buildings, according to the Gorlovka diocesan administration.
The Ukrainian army launched an artillery attack on Gorlovka city center at around 10 am local time on Monday. One of the shells hit the city's Orthodox Church premises, reports its press service.
"None of the employees were injured: the shelling occurred during the service when everyone was in the cathedral," it said in a statement. "The watch - who was in a utility room at a time survived by a miracle."
However, the attack resulted in casualties in the neighboring area.