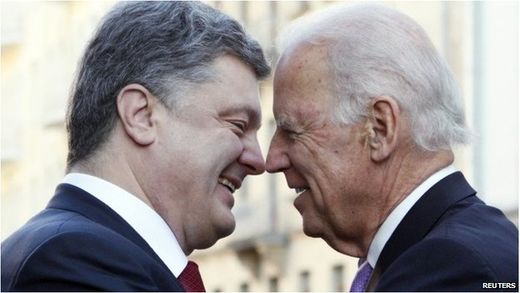 US Vice-President Joe Biden has warned Russia faces "rising costs and greater isolation" if it fails to respect the September peace deal in Ukraine.
Mr Biden, on a visit to Ukraine where he met President Petro Poroshenko, called on Russia to withdraw its military forces from Ukraine.
Ukrainians are marking a year since the start of the uprising which ousted pro-Russian President Viktor Yanukovych.
Amid celebrations, they paid tribute to those killed over the winter in Kiev.