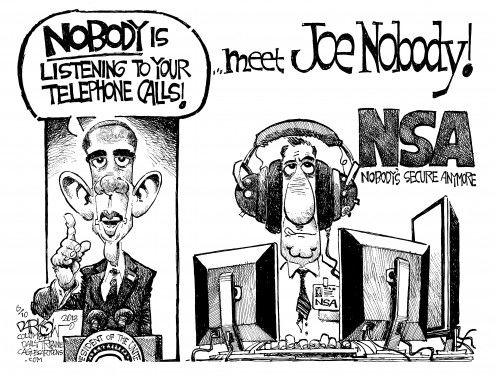 Recent
polls
show that, despite the Senate's torture report, most Americans still support the Central Intelligence Agency's use of torture on suspects. Obviously the mainstream media misinform the public,
neglecting to tell them that
such torture
techniques do not even produce reliable information and are mainly used to extract false confessions from innocent detainees.
And on the National Security Agency's spying on innocent Americans, people
love it
, and then they
hate it
, and now they're back to
loving it again
. Alas, Most people are ignorant of the actual criminality being committed by the federal goons.