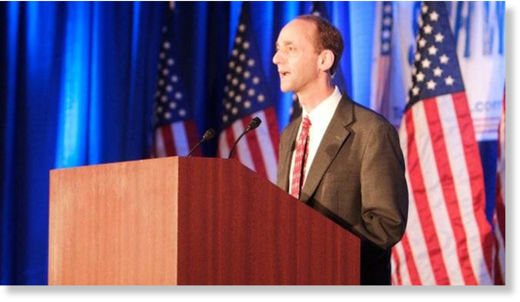 Missouri auditor and gubernatorial candidate Tom Schweich has been found dead in an apparent suicide, according to local media reports.
Schweich, considered a leading Republican contender for the party's 2016 nomination for state governor, died Thursday after being transported to a hospital in the wake of a "medical situation" at his home. Police told the
St. Louis Post-Dispatch
that he died from a single gunshot wound and that they are inclined to believe Schweich committed suicide.
"What we know at this point suggests an apparent suicide," Clayton Police Chief Kevin Murphy said on Thursday. However, he added that an autopsy and investigation still need to be conducted.
I am very sad and hurt so much for Tom Schweich's family. Good man. Dedicated public servant. Hug those you love.

— Claire McCaskill (@clairecmc) February 26, 2015
Schweich spokesman Spence Jackson released a statement regarding the auditor's death, though he did not comment on reports of a suicide.
"It is with great sadness that I confirm the passing of Missouri State Auditor Tom Schweich today. Please keep in mind his wife Kathy and two children," he said.