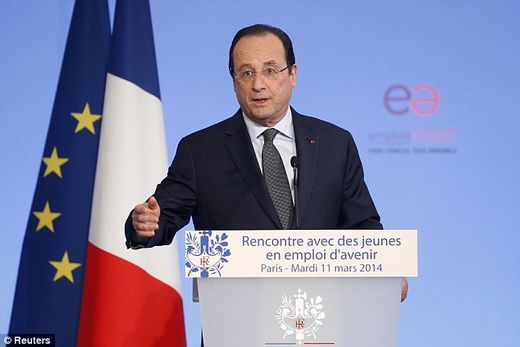 A militant Islamist website has created a series of posters calling for attacks on France and for the assassination of President Francois Hollande in reprisal for the country's policies in Mali and the Central African Republic.
In addition to assisting Mali in its war against Islamists, France sent troops four months ago to the majority Christian Central African Republic, where predominantly Muslim 'Seleka' rebels seized power a year ago.
The Seleka have since been pushed back by Christian 'anti-balaka' - known as 'anti-machete' in the local language - militia.