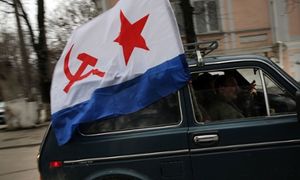 Beijing leader tells Obama and Merkel that they must pursue a political solution to 'extremely complex' situation.
Chinese president Xi Jinping has urged a political solution to the crisis in Ukraine and for all parties to exercise calm and restraint, during separate telephone calls with US president Barack Obama and German chancellor Angela Merkel.
"The situation in Ukraine is extremely complex, and what is most urgent is for all sides to remain calm and exercise restraint to avoid an escalation in tensions," China's foreign ministry on Monday cited Xi as telling Obama.
"Political and diplomatic routes must be used to resolve the crisis," Xi added.