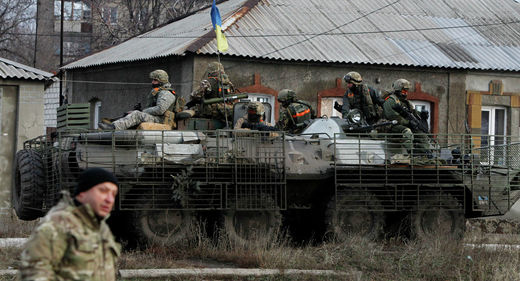 Ukrainian National Security and Defense Council spokesman Andrei Lysenko has confirmed that the DPR has restored the railway junction in Debaltseve in a matter of 12 days, following earlier reports that it had been completely destroyed and turned into "the surface of the moon."
"The Debaltseve railway junction has been restored. On March 3rd, ammunition was seen being unloaded from trains," Lysenko stated on Friday, cited by Ukraine's Podrobnosti.ua.
On February 19, Lysenko had reported that the Debaltseve railway junction had been destroyed.
"The strategic Debaltseve railway junction has ceased to have any significance for the local region. The entire railway hub has been turned into the surface of the moon: everything has been destroyed."