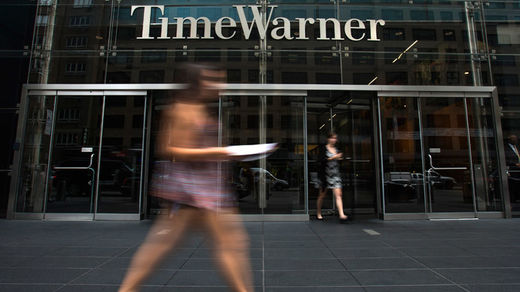 Time Warner has changed its bylaws to prevent an unwanted takeover in the future. The move comes after the CNN parent company turned down an offer to be bought out by Fox News owner Rupert Murdoch last week.
The Time Warner board, led by CEO Jeff Bewkes, voted unanimously to remove a provision in the company bylaws that allowed shareholders to call special meetings. The change prevents shareholders from combining their holdings to reach the 15 percent threshold and call a meeting, the
Financial Times
reported. The bylaws now say that only the CEO or a majority of the board can call a special meeting.
The move delays action by Time Warner investors until its annual meeting in June 2015, a person familiar with the change told Bloomberg.
"They want to keep tighter control of the flow of the process so they are not overwhelmed if something happens that they don't like," Hal Vogel, CEO of Vogel Capital Management, told
Variety
.
Murdoch's 21st Century Fox conglomerate offered Time Warner $80 billion for the company in late June -
a deal which would have awarded the octogenarian from Australia the third largest broadcasting and cable company in the world in terms of revenue
.