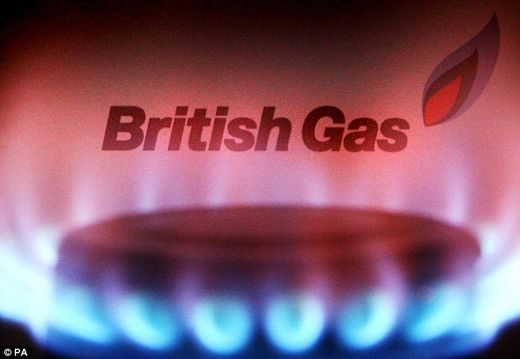 Whistleblower revealed staff are encouraged to sell most expensive deals
Employees told they can triple £14,600 salary through commission
Churches and charities including the Scouts among those targeted
Some organisations have ended up £2,000 a year worse off as a result
Words 'volume to value' written on walls of company's call centre
Energy regulator Ofgem vowed to take 'firm action' if it finds British Gas has not been 'honest and transparent' with customers
British Gas say they 'strongly refute' any inappropriate negotiations
British Gas is paying staff bonuses to inflate customers' bills by up to 60 per cent, a whistleblower has claimed.
The former employee said he felt 'disgusted' by the policy, which encouraged staff to target charities and small businesses and sell them the most expensive deals possible.
Employees were told they could triple their £14,600 salary through commission if they sold the highest-priced tariffs to enough customers.
Churches and charities - including the Scouts - were among those targeted by the policy, the whistleblower said, with some organisations ending up £2,000 a year worse off.