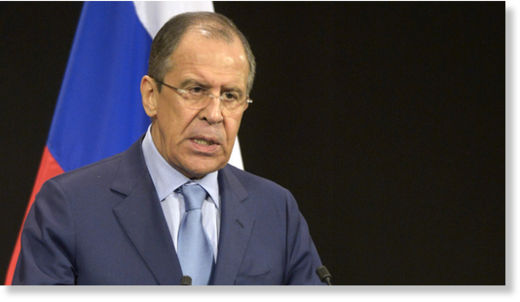 Moscow will make no "backstage" agreements on Syria in exchange for Western concessions on missile defense or any other disputed issues, Russian Foreign Minister Sergey Lavrov has said.
"This is not serious. I think that those who try suggest that indulge in wishful thinking," Lavrov said in an interview with Lebanon's Al Mayadeen TV channel.
"Everyone knows well that Russia's stance on a whole range of crucial issues is not opportunistic," the Russian top diplomat emphasized.
At the same time, he pointed out, this does not mean that Moscow's position on such issues is definitive.
"We defend only the things that are in the basis of modern world order - the US Charter principles and other international legal documents, and we insist on their fulfillment," Lavrov said. "We do not want and we will not put up with attempts to distort reached agreements, particularly the legally binding ones," he underlined.
However, within the framework of these principles and agreements, Moscow is ready to look for compromises, acceptable primarily for the sides of the conflict.
Lavrov reiterated that Russia does not support President Bashar Assad in the Syrian conflict. He explained that Moscow acts not "for the sake of the regime or any person inside of at the top of this regime" but for the sake of the Syrians. The minister noted it was Russia's aim to stop suffering and uphold the basic principles of international law - such as national sovereignty, territorial integrity and non-interference in internal affairs.