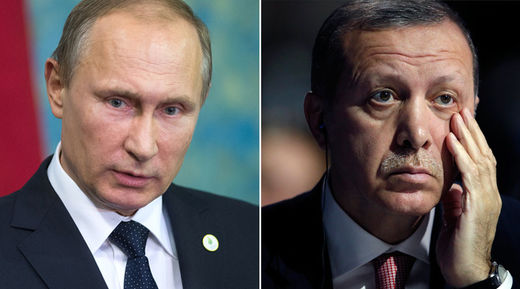 Russia has received additional intelligence confirming that oil from deposits controlled by Islamic State is moved through Turkey on an industrial scale, said Vladimir Putin. President Recep Erdogan said he will resign if this is confirmed.
Moscow has grounds to suspect that the Su-24 was downed by Turkish jets on November 24 to secure illegal oil deliveries from Syria to Turkey
, he said speaking on the sidelines of the climate change summit in Paris on Monday.
"At the moment we have received additional information confirming that that oil from the deposits controlled by Islamic State militants enters Turkish territory on industrial scale."

"We have every reason to believe that the decision to down our plane was guided by a desire to ensure security of this oil's delivery routes to ports where they are shipped in tankers."