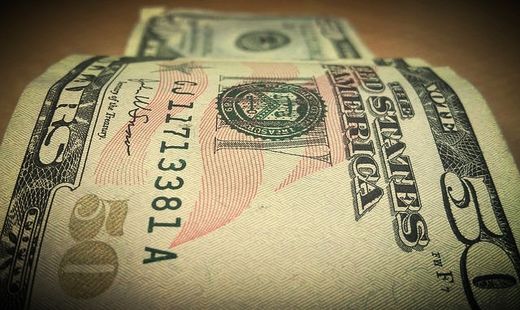 Banking lobbyists are furiously fighting a proposed and unexpected cut in revenues that the industry has received for more than a century.
Included in Senate legislation to fund highways is a provision to greatly reduce the dividend that the Federal Reserve pays to banks that participate in the Fed system.
Comment:
A review
of previous policy proposals suggests that the idea may have first been thought up by House liberals. The 2014 budget proposal from the Congressional Progressive Caucus put forward the idea to raise revenue, and a CPC aide said he believed it was the first time someone in Congress proposed the idea. But the Senate highway bill apparently marks the first time members have actually placed it in actual legislation.
The payout, which is 6%, has been around since Congress authorized the Federal reserve Act of 1913.
More than 2,900 banks have purchased stock
(equal to 6% of each bank's total capital and surplus) in the central bank that allows them to participate in the system.
For the banks, it's a win-win investment because it is subsidized by the government in the form of the annually-paid 6% dividend.
It originally came about as a marketing ploy to bring banks on board, making up for the fact that the stock can't increase in value, nor can be traded or sold.
In 2012, the Fed handed $1.637 billion in dividends to banks, most of it tax-free,
according to
The New Republic
.
It's "a risk-free entitlement program,"
wrote the magazine's David Dayen.
"It's one of the many unknown ways the Fed extends special benefits to Wall Street."
But senators are always looking for ways to boost government revenues to help pay for their legislation. They have now turned to the banks' 6% dividend for a healthy source of funding. Without any advance notice to the banking industry, they included a provision in the highway bill—which lawmakers are hoping to pass before funding evaporates at month's end—
that would reduce the dividend to 1.5% for banks that hold more than $1 billion in assets.
The reduction would reap about $17 billion for the government.