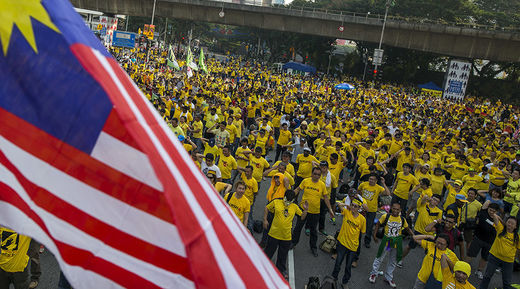 Former Malaysian leader Mahathir Mohamad called for the current prime minister to be ousted in a speech to tens of thousands of people, who have gathered for a second day of anti-government protests in Kuala Lumpur.
The protesters want PM Najib Razak to resign over a financial scandal.
"The only way for the people to get back to the old system is for them to remove this prime minister," Mahathir told media before going to the protests in downtown Kuala Lumpur.
"And to remove him, the people must show people's power. The people as a whole do not want this kind of corrupt leader."
The protest rally, which started Saturday,
has remained peaceful so far
. Mahathir made a brief appearance on the first day, encouraging the people to carry on.
The Saturday rally attracted 300,000 people, according to the organizers' count. Police estimated the crowd at 25,000.