Since July 2014, the Obama-backed Free Syrian Army, Al Nusra Front, and ISIS have paired together in order to fight the Syrian Assad regime.
According to one Free Syrian Army commander,
the combining of forces with ISIS was needed
in order to achieve "the greater good."
Since around that time ISIS has
traveled around
the Caliphate in their brand new Toyota Hilux trucks.
Paid for by US taxpayers.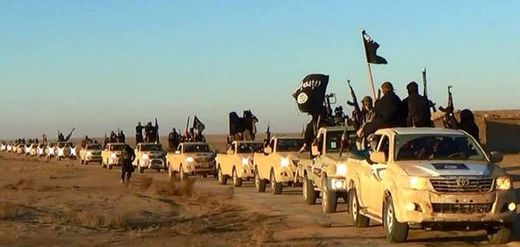 Now this...
The Obama Administration is paying "vetted" Syrian rebels monthly salaries.
Officials said the Obama administration has approved
"tens of millions of dollars"
to pay the salaries of police officers who joined the rebels.
The US is paying defected Syrian police officers
$150 a month to fight with the rebels
.