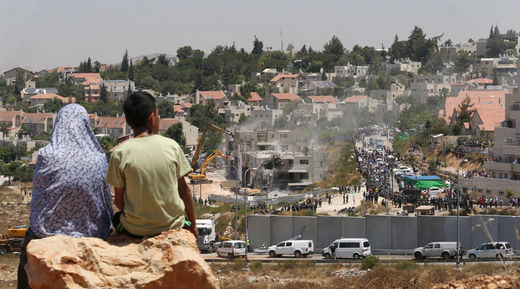 Israeli officials throughout its history consistently showed contempt for Palestinian rights - from Ben-Gurion to Allon to Meir to Begin to Rabin to Peres to Sharon to Netanyahu and others, an array of rogue leaders, not a democrat in the bunch.
All believed in affording rights solely to Jews. None supported fundamental fairness. All committed high crimes against defenseless Palestinians
- from Ben-Gurion's Nakba to Netanyahu's Protective Edge along with decades of racist persecution from 1948 through today - horrific barbarism against an entire population, flagrantly violating international law unaccountably.
Netanyahu's "shock" over 18-month-old Ali Saad Dawabsha's immolation by settlers belies his reign of terror on Palestine, his genocidal Gaza war last summer, his daily persecution of millions of Palestinian victims, his contempt for the rule of law.