Just let that headline sink in.
Here is the actual language:
"The ATO* spokesmen [Major General Taran and colonel Sergei Galushko] have presented proof that Donetsk is being shelled by the rebels themselves, in order to provoke return fire from the UAF forces, and then blame them for shelling Donetsk."
SOURCE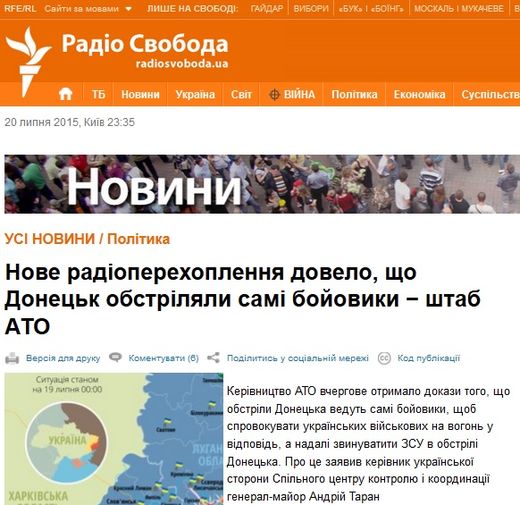 So, here is the reality as presented by "Voice of Langley" in East Europe:
The rebels start randomly shelling their own families in Donetsk. UAF see it, get "provoked" by somebody else doing their job, and start indiscriminately shelling Donetsk as well.
Now we just wait for John Kirby and Co. to start parroting these claims...