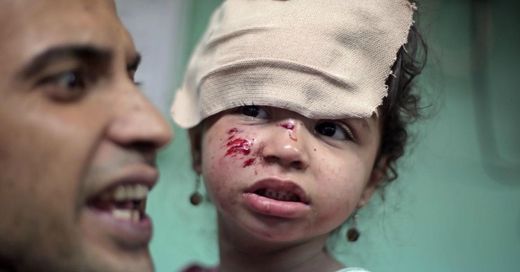 An intensified Israeli bombardment promises no place to hide for Palestinians living in walled-off enclave as even refugee centers are repeatedly hit
United Nations school in the northern Gaza Strip, where hundreds of Palestinians were seeking refuge from Israeli bombing, was itself hit by missile strikes on Wednesday night, killing at least 16 people and wounding close to one hundred others.
"Last night, children were killed as they slept next to their parents on the floor of a classroom in a UN designated shelter in Gaza," said Pierre Krähenbühl, the Commissioner-General of the United Nations Relief and Works Agency for Palestine Refugees (UNRWA), in a
statement
. "Children killed in their sleep; this is an affront to all of us, a source of universal shame. Today the world stands disgraced."