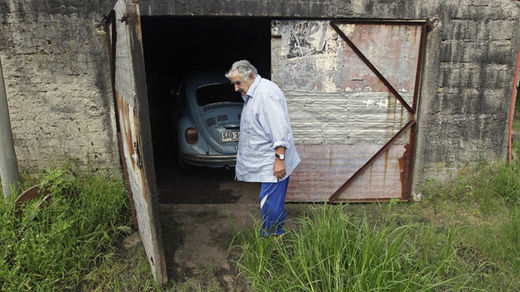 Uruguay's president, Jose "Pepe" Mujica, a former guerrilla who lives on a farm and gives most of his salary to charity, is stepping down after five years in office, ending his term as
one of the world's most popular leaders ever
.
Mujica, 79, is leaving office with a 65 percent approval rating. He is constitutionally prohibited from serving consecutive terms.
"I became president filled with idealism, but then reality hit," Mujica said in an interview with a local newspaper earlier this week, according to
AFP
.
Some call him "the world's poorest president." Others the "president every other country would like to have." But Mujica says "there's still so much to do" and hopes that the next government, led by Tabare Vazquez (who was elected president for a second time last November) will be "better than mine and will have greater success."