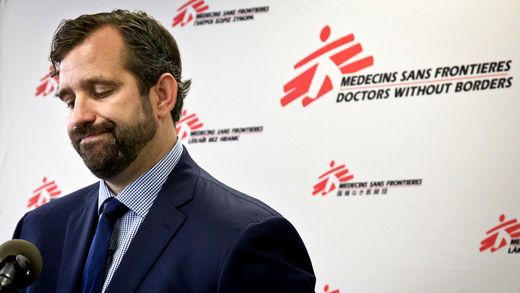 "Even war has rules," declared Dr. Joanne Liu, international president of Doctors Without Borders (MSF), who
announced
Wednesday that the aid organization will take unprecedented action against the U.S. military by formally launching an international fact-finding inquiry into the bombing of its hospital in Kunduz, Afghanistan.
The International Humanitarian Fact-Finding Commission, which was established by the Additional Protocols of the Geneva Conventions, is the only permanent body set up specifically to investigate violations of international humanitarian law. Though it was established in 1991, this investigation marks the first time the Commission has been requested.
"This was not just an attack on our hospital—it was an attack on the Geneva Conventions. This cannot be tolerated," Liu
stated
.
"These Conventions govern the rules of war and were established to protect civilians in conflicts - including patients, medical workers and facilities. They bring some humanity into what is otherwise an inhumane situation."
MSF has
asserted
that
Saturday's airstrike
amounts to nothing less than a war crime. Twenty-two people died in the attack, including 12 MSF staff members and 10 patients, and an additional 37 were wounded.