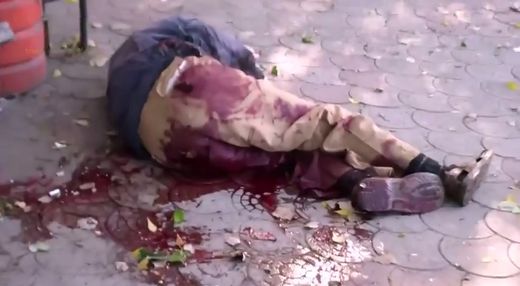 Frequent reports in the media of civilian shelling can be desensitizing. After the 20th headline, one just isn't shocked the way one was the first time one hears of it.
The mind involuntarily, callously murmurs, "so what else is new?"
Well here is a video to remind one what this shelling actually entails.