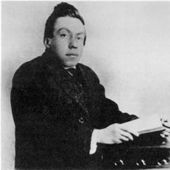 In my essay "
The Herd Mind
," I explained how "War is the health of the State," according to Randolph Bourne: in particular, how war causes a country to regress from a diverse civilization to a uniform herd locked in fight-or-flight mode, and easily driven by the government.
As I mentioned in my talk "
How the Fed Feeds War
," this propensity is not lost on those in government, which explains why so many of them are so wont to start and expand wars.
War is a pressure point on the body politic which the government strikes to disable resistance and obtain submission.
By repeatedly striking that nerve, and thereby inducing war fever and triggering fight-or-flight, a
government continually renews its subject population's sense of alarm and dependence, its pliability and support.