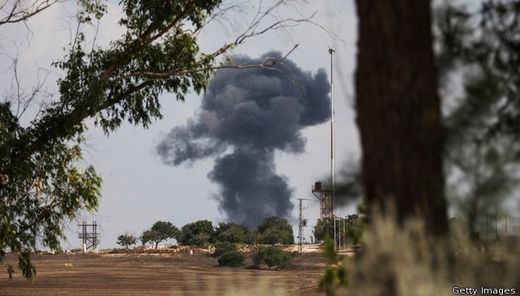 Washington - US President Barack Obama telephoned Israeli Prime Minister Benjamin Netanyahu on Friday to voice concerns about the crisis in Gaza amid an Israeli ground offensive.
Obama said that while the US supports Israel's right to defend itself
, "the United States and our friends and allies are deeply concerned about the risks of further escalation and the loss of more innocent life."
Israeli troops launched an offensive on the Gaza periphery aimed at destroying Hamas's network of cross-border tunnels on the 11th day of an assault in which
274 Palestinians, including many children, have been killed
.
"Although we support military efforts by the Israelis to make sure that rockets are not being fired into their territory, we also have said that our understanding is the current military ground operations are designed to deal with the tunnels," Obama told reporters.
The US commander-in-chief added that Washington was "hopeful that Israel will continue to approach this process in a way that minimizes civilian casualties."