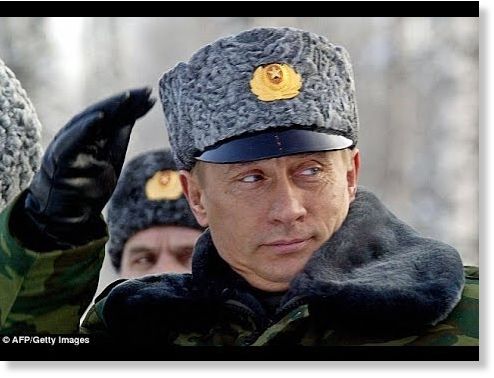 The new Axis of Evil - The Anglo-Saxons threesome, US, UK, Australia, plus Japan - have accused Vladimir Putin of aggressions in Ukraine, threatening with new sanctions - the usual déjà vu jumbo-tango, no substance whatsoever. But the media repeat it ad nauseam - much of the world believes it. Much of the world isn't even interested in knowing the truth. It's a lie lodged deep under the skin of the comfort zone of the average western European and US citizen.
Mr. Putin is marginalized at the G20 summit in Brisbane Australia.
Washington's European vassals are afraid to even get close to the Russian President - it could be ill-seen by Master Obama.
Madame Merkel had a brief private conversation with Mr. Putin - the supplier of 30% of Germany's energy. Then, she went on castigating him in public for interfering in Ukraine's democracy. What planet is she from? The others dare aping her critique - after all she represents the strongest nation in Europe - the strongest spineless puppet.
The Kremlin is again blamed for having shot down Malaysian flight MH17 over Ukraine - by world leaders who know very well that they are lying. They cannot have ignored the appalling conclusion of the analysis by the German pilot and airline expert, Peter Haisenko, that MH17 could not have been brought down by a surface-to-air missile, but rather by gunfire of an Ukraine military aircraft, type SU-25, as indicated by shrapnel holes in the cockpit
(Global Research July 30, 2014). A plane fitting the description of an SU-25 was spotted near the MH17 by Russian and Kiev airport controllers. Several eyewitnesses on the ground in the conflict zone saw at least one fighter plane approaching the Malaysian airliner, as reported by BBC (though the report was later withdrawn - in an act of BBC self-censuring).
Peter Haisenko's findings were subsequently also confirmed by OSCE analysts.
Sadly, the black box that could have further enhanced the analysis is in the hands of the neoliberal Dutch government which in connivance with the White House and to the humiliation of the families of the almost 300 gruesomely murdered passengers of MH17 will not divulge the truth.