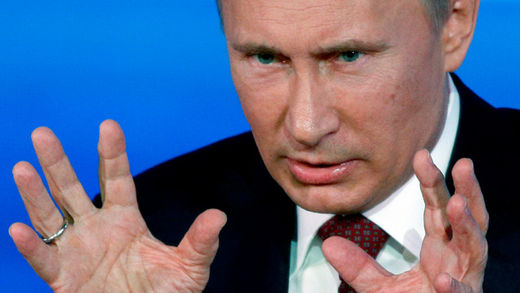 Vladimir Putin at the 2007 Munich Security Conference, follow-up questions and remarks on Diplomacy and External Affairs.
CONFERENCE CHAIRMAN HORST TELTSCHIK:
Thank you very much for your important speech. We heard new themes, including the issue of global security architecture - one was not in the foreground over the last few years - disarmament, arms control, the issue of the NATO-Russian relations, and cooperation in the field of technology. There are still a whole number of questions and Mr President is ready to answer.
PRESIDENT VLADIMIR PUTIN:
First of all I would like to thank you for your questions. Very interesting. It is a shame that we have little time left because I would be pleased to have a separate discussion with all of you. I very much enjoy this; I like it.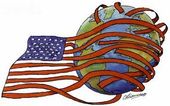 Unipolar World
QUESTION:
You talked about the danger of a unipolar world in which one sovereign makes a decision without consulting anyone else. In many people's opinion, in Russia we are seeing an increasingly unipolar government where competing centres of influence are forced to tow the party line, whether it be in the State Duma, the regional leadership, the media, business communities or non-governmental organisations. Would a unipolar government be such a reliable partner when the issue of energy security is at stake?
PUTIN:
Today the
Communist Party of the Russian Federation
, the
United Russia Party
, the
Liberal Democratic Party
and
other political force
s as well sit in the Russian parliament. And their basic positions differ significantly. If you aren't aware of this then just have a talk with the leadership of the Communist Party of the Russian Federation and then with the leader of our liberal democrats, Mr Zhirinovsky. You will see the difference at once. If you cannot see it now, then have a talk with them. There is no problem here, simply go to Moscow and talk to them.
About our future plans. We would like to have a mature political system, a multi-party system with responsible politicians who can anticipate the country's development and not only work responsibly before elections and immediately after, but in a long-term future as well. That is what we aspire to. And this system will certainly be a multi-party one. All our actions within Russia, including changing the State Duma election regime, the election regime in the Russian parliament, are designed to strengthen a multi-party system in Russia.