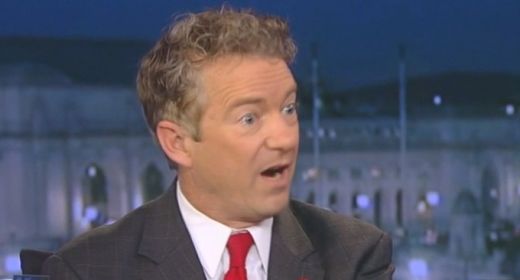 When it comes to dealing with Ebola in the United States, former Congressman Ron Paul (R) and his son, Sen. Rand Paul (R-KY), don't see eye to eye.
In an
interview
with Fox News radio host John Gibson last week, Rand Paul argued that a ban on people traveling from west African "ought to be considered."
"It's not like AIDS," he explained. "AIDS is difficult to transmit. You're not going to go into a cocktail party and have someone cough and get AIDS. If you are in a cocktail party with someone with Ebola and they cough, you are at risk for getting Ebola."
The Kentucky senator said that a "temporary hiatus on flights" was "only reasonable."
But as
BuzzFeed pointed
out on Monday, Ron Paul urged people to put the situation in "perspective."