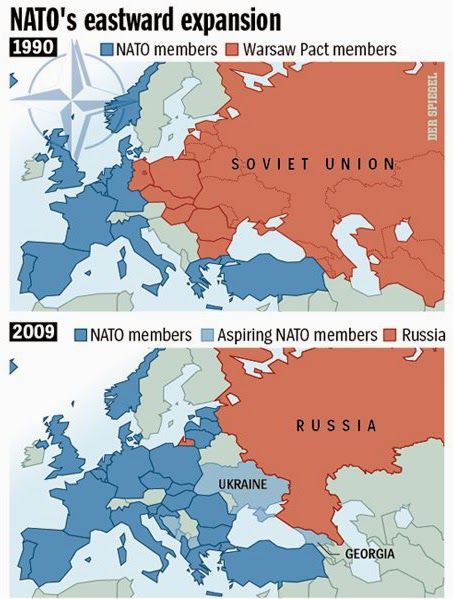 Political analyst Andrew Korybko says that the United States is seeking to form a group of anti-Russian states in eastern Europe.
Korybko made the remarks in an interview with Press TV on Monday about a report that the
US military would keep forces in Poland and other Baltic states through 2015
"to deter Russian aggression."
"
There are going to be US Army forces here in Lithuania as well as Estonia and Latvia and Poland for as long as it's required to deter Russian aggression
," Lt. Gen. Ben Hodges, commander of US Army Europe, said on Sunday.
Comment:
Dissecting West's propaganda of "Russian aggression"
The impediment of Western expansion across Europe, Africa, Asia, and South America is framed as "aggression" just as Adolf Hitler did in regards to nations chaffing against expanding Nazism during the 1930′s.
Korybko said that the
US "wants to create a type of cordon of anti-Russian states"
in the region.
"The United States hopes to integrate a lot of Ukraine into what I term shadow NATO," he said, adding that Ukraine can have "a lot of military support" with this strategy.
The US wants "to have this military support not only on a NATO and Ukraine basis but also on a bilateral basis," he added.
He went on to say the US would not leave a country once it occupies it.
"Once the United States enters a country with their forces, it's very very unlikely they're going to leave or if they leave, it's not going to happen anywhere in a short term, they're going to leave after a long term," he said.
The US accuses Russia of arming troops fighting alongside pro-Russian forces in eastern Ukraine. Moscow denies any involvement in the fighting.