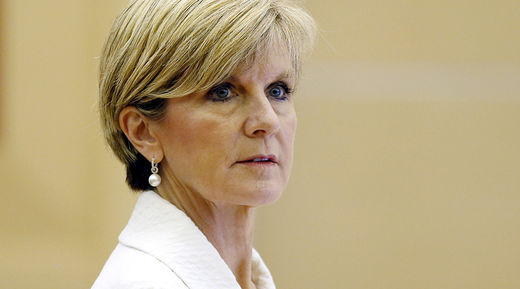 Australian Foreign Minister Julie Bishop has called for more European countries to join airstrikes against Islamic State, claiming that bombing will relieve the refugee crisis.
Australia has not agreed to an US request to expand its own operations against jihadists into Syria, however.
Bishop said that 40 percent of refugees trying to enter Europe are coming from Syria, suggesting that additional strikes would help reduce that number.

Comment: Yes, killing civilians will certainly reduce the amount of refugees. Sick psychopathic thinking.


"There's more countries can do in terms of supporting the airstrikes which are proving effective in stopping Daesh (Islamic State) from claiming territory off sovereign governments," Bishop said.
Related: US-led airstrikes kill 52 Syrian civilians in a day, not 1 ISIS fighter - monitor
"The crisis that is unfolding in Europe will focus their attention. This humanitarian crisis is unprecedented," she added, referring to the number of asylum seekers from the Middle East. "It will focus their attention on trying to resolve the situation at its source and that will include a military and political solution in both Syria and Iraq."