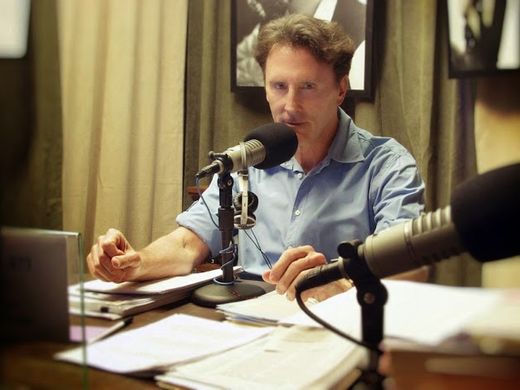 Who would throw out a perfectly good Gary Null interview?
Gary Null
has been a popular, longtime radio host with the longest running health talk show which airs on Progressive Radio Network. He has authored and directed
dozens upon dozens
of books and documentaries.
A few weeks ago, he was asked as an honored guest on Bonnie Faulkner's show,
Guns and Butter
which talks about the politics of economics and airs on Pacifica KPFA public radio stations. In the spirit of truth, Bonnie wanted listeners to hear the other side of the vaccine talk, not the "case closed" version. What you're not being told about vaccines.
And specifically
SB277
, the California bill to mandate vaccines for virtually all Californian school children. Who better to ask then Null, an alternative health expert, medical activist and Pacifica veteran?
When it came time to air, however, they were told they weren't allowed - or rather, they were outright censored and the show was cut - the first time for Guns and Butter in over 11 years. But Bonnie could not let this breach of truth rest...