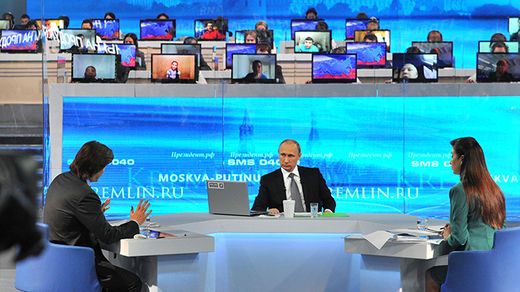 Russia sees no enemies among other countries and advises no one to treat it as such. It wants to be America's equal partner and refuses to be Uncle Sam's vassal. And Putin took Schröder to a Russian banya and doesn't want to be cloned.
These are some of the highlights of President Putin's 13th annual Q&A marathon televised from Moscow on Thursday. The Russian leader spoke for about four hours, falling some 50 minutes short of his previous record. RT picked some memorable Putin quotes.
On anti-Russian sanctions
"Pressuring Russia with such measures is useless and senseless. I think our partners will soon realize this and will at least try to seek compromise instead of trying to fit us into the stereotypes they consider right."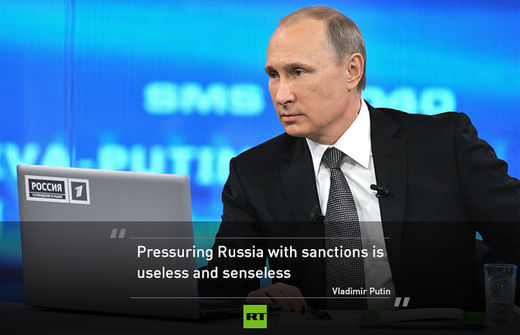 On passing the worst of the crisis
"Oil prices did grow a little, but [recovery of the Russian economy] is not directly linked to it, and experts see it. The ruble's appreciation is not linked to this rise, there are other factors. Experts see that we have passed the worst of the problems with paying our foreign debt, with our banking sector, with real sector businesses. We corrected the ruble's exchange rate and nothing burst, everything is working."