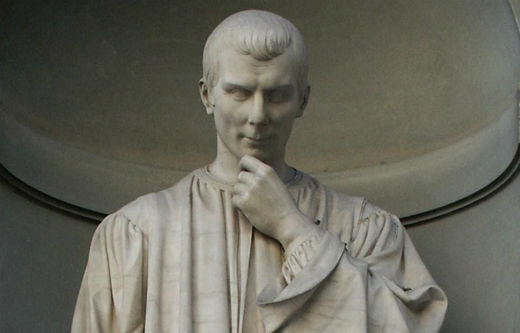 Machiavelli wrote that when we are trying to understand politics and the history of human societies, much can be explained in terms of the eternal conflict between two fundamental desires. One is
the desire of the
grandi
- that is, the super-rich and the super-powerful -
to protect their wealth and power, and to accumulate more wealth and power
. The other is
the desire of ordinary citizens
- that is, anyone who is not super-rich or super-powerful -
to live in peace and freedom without being subjected to the predatory activities of the
grandi
. As stressed by
John McCormick
, Machiavelli thought that
the predatory tendencies of oligarchs were the gravest threat to the liberty and well-being of ordinary people
.

Comment: Not only is it the gravest, it's ultimately the only real threat to the masses: all other threats stem from this one.


Machiavelli was right. Many things have changed, but what was true then is still true today.
Oligarchic appetites are an enormous threat to liberty and freedom.
Machiavelli used his writings to try to convince those in power that oligarchic greed needed to be curbed; his critique of oligarchic domination has often been misunderstood.
Comment:
Irony of ironies: that bastion of 'liberty and freedom', the U.S., is in reality an oligarchy - the 1%. Just look at the people they support, like puppet president Poroshenko (oligarch, worth $1.3 billion) in Ukraine, and their 'darling martyr for democracy'
Khodorkovsky
(oligarch, once worth $15 billion) from Russia.
But who are the oligarchs today in our corporatized and financialized world?
They are the super-rich and more generally those who command massive concentrations of wealth, even if they do not own it, or even if they own only a fraction of it, such as the individuals in charge of multinational corporations and financial firms.