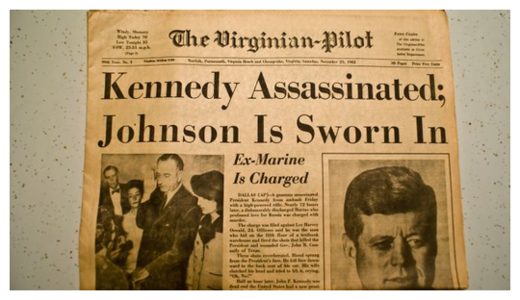 As the 50th anniversary of the John F. Kennedy (JFK) assassination approaches, the American people and the American media are living in two different worlds.
The corporate media is still pushing the myth that JFK was killed by a communist lone nut named Lee Harvey Oswald. But most of the American people are not buying it. Since the early 1990s, a strong majority of Americans has believed that JFK was killed by a conspiracy, and that the CIA had a hand in it.
The American people are right.
Overwhelming evidence confirms that the JFK assassination, like the assassinations and overthrows of so many of the world's best leaders, was a CIA operation. But the American media - including the foundation-funded pseudo-alternative media - is reluctant to report the evidence.
I encountered the media's distaste for JFK truth when I was a journalism student at the University of Wisconsin in 1980. Shortly before the 17th anniversary of the assassination, I wrote an article assembling the evidence that the CIA killed JFK, and submitted it to several media outlets. The only one that responded was
The Progressive,
a leading American left-wing magazine, edited by the normally courageous Erwin Knoll. Erwin told me he liked my article, and that if it were on any other subject he would have published it. But he had vowed to never publish any JFK conspiracy article unless it answered more questions than it raised. My article, he said, raised more questions than it answered.