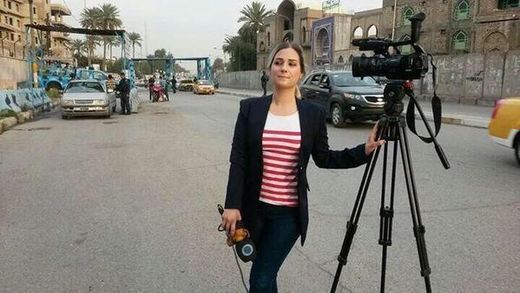 A Lebanese-American reporter working for Iranian channel, Press TV, Serena Shim has been killed in a car crash in Turkey, following her reports of accusations from Turkey's intelligence agency that she had been "spying."
"Our correspondent
Serena Shim
has been killed near the Turkey-Syria border. Serena was killed in a reported car accident when she was returning from a report scene...their car collided with a heavy vehicle," a Press TV broadcast stated on Monday. Shim had also been the mother of two young children.
The driver of the vehicle was subsequently arrested, according to Turkish news agency Hurriyet, citing the Turkish Doğan News Agency.
Press TV disputed this, alleging that both driver and vehicle have disappeared.
Press TV has additionally expressed suspicion, implying that it may not have been an accident. "Just a couple of days ago she had been threatened by Turkish intelligence," the broadcast said.
Shim had been returning to her hotel after reporting from Suruç - a rural district near the Syrian border, where a many foreign journalists are based. They are covering news from the Syrian northeastern border town of Kobani, under siege by Islamic State militants for the past month due to its strategic importance.