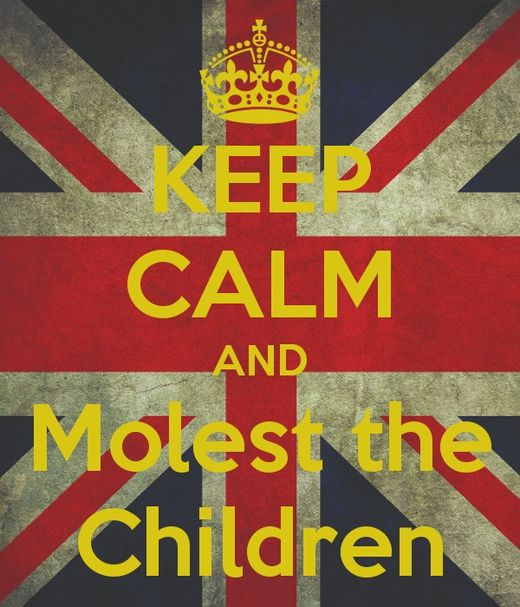 Sexually molesting extremely small children is one of the most heinous acts a person can commit while existing as a human being on this planet.
Since 99% of humanity agrees with this assessment, the incredibly small group of predators who get off on this sort of behavior understand they need to occupy the most elite levels of esteemed institutions in order to safely get away with their vile behavior.
This is precisely why so many of the worst pedophiles tends to be very powerful businessmen, politicians and higher ups in organized religion.

Comment: This same logic explains why psychopaths in general occupy the same elite levels.


This is a topic I've explored previously. For example, in the post,
In Great Britain, Protecting Pedophile Politicians is a Matter of "National Security"
, I wrote:
Those with the sickest minds, and who wish to act upon their destructive fantasies, understand that they can most easily get away with their deeds if they are protected by an aura of power and ostensible respectability. They believe that as a result of their status, no one would dare accuse them of horrific activities, and if it ever came to that, they could quash any investigation
Of the developed nations,
this sort of thing has essentially become institutionalized in Great Britain, with many of the most horrid pedophiles sporting a "Sir" in front of their names
. Like oligarch theft and political corruption, the reason it appears to be such an epidemic over there is precisely because the powerful are coddled and protected.