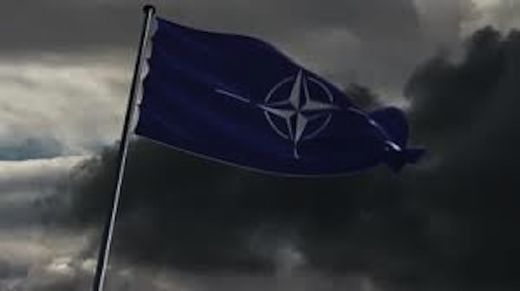 Washington created something called NATO, the North Atlantic Treaty Organization in 1949 to weld Western Europe firmly to the future foreign policies of Washington, however destructive that might prove to the genuine interests of Germany, France, Italy and the other nations of Europe. In 1986 the twelve nations of the then-European Economic Community modified the 1957 Treaty of Rome and signed the Single European Act. That mandated the creation of a single EEC market by end of 1992, and set forth rules for European Political Cooperation, the forerunner of the European Union's Common Foreign and Security Policy.
Then on November 9, 1989, an event of historic dimension intervened to disrupt the EEC strategy for a single market. Gorbachev's USSR surrendered the German Democratic Republic to the West. The Cold War was de facto over. Germany would be reunited. The West had apparently won. Most Europeans were jubilant. Many believed the decades of living on the brink of possible nuclear war were over. The emerging Europe seemed proud, confident of the future. NATO was an entity created by Washington, in the words of its first General Secretary, Lord Ismay, to "keep the Russians out, the Americans in, and the Germans down."
European Defense Pillar or US NATO?
The Maastricht Treaty, a document with fatal flaws, was introduced at a meeting of the EEC in December 1991. A shocked Helmut Kohl was told by France's Mitterrand and Britain's Margaret Thatcher that Germany must agree to creation of a single currency to control the Bundesbank. That became today's Euro and an independent supranational European Central Bank.
It was blackmail as precondition for their accepting German unification. The Germans swallowed hard and signed.
What was little discussed at the time was that the Maastricht Treaty also included a section mandating establishment for the first time of a Common Foreign and Security Policy. The twelve nations signed the treaty and intense discussions were underway of establishing a European defense pillar independent of NATO.
With the collapse of the Soviet Union, the raison d'être for NATO was gone.
The Warsaw Pact had dissolved. Washington had assured Gorbachev that NATO would never extend to the east.