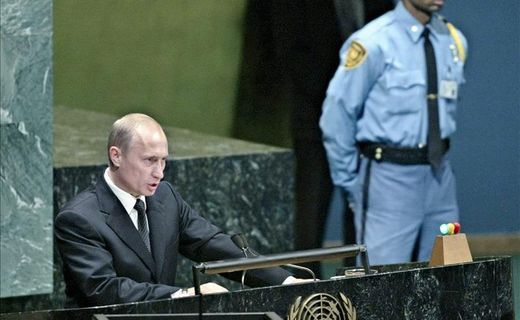 It's the ultimate geopolitical cliffhanger of the season: will US President Barack Obama finally decide to meet Russian President Vladimir Putin, either this Friday or during the UN General Assembly next week in New York?
Russia's game changer in Syria - not only weapons delivery but also the prospect of actual intervention by the Russian Air Force - has left the Beltway reeling.
Syrian Minister of Foreign Affairs Walled Muallem has
made it clear
to RT that direct Russian involvement in the fight against ISIS/ISIL/Daesh and those "moderates" (US neocon designation) of Jabhat al-Nusra, a.k.a. Al-Qaeda in Syria, is even more important than the arms delivery.
Washington, meanwhile, remains mired in a geopolitical black-hole as far as Putin's strategy is concerned. The Obama administration's response will hinge on how Putin's speech at the UN will be received across the world, and how the frantic diplomacy related to the Syrian theatre of war will fare.
It's naïve to interpret the Russian military build-up as a mere show of force, an invitation to the Americans to finally sit down and discuss everything from southwest Asia to Ukraine.