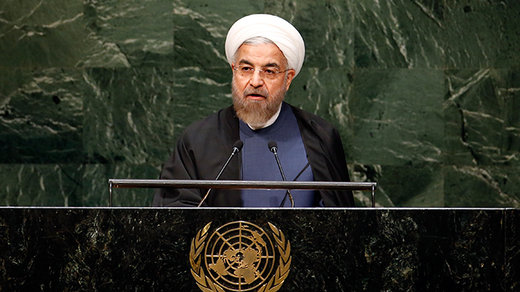 The rise of violent extremism around the world is the fault of "certain states" and "intelligence agencies" that have helped to create it and are failing to withstand it
, Iranian President Hassan Rouhani said in an address to the UN General Assembly.
Speaking at the 69th session of the UN General Assembly on Thursday, Rouhani stressed that extremism is
not a regional but a global issue
, and called on states worldwide to unite against the extremists.
"Certain states have helped to create it, and are now failing to withstand it. Currently our peoples are paying the price," he said.
"Certain intelligence agencies have put blades in the hand of the madmen, who now spare no one."
Rouhani also said the current anti-Western sentiment in certain parts of the world was "the offspring of yesterday's colonialism.
Today's anti-Westernism is a reaction to yesterday's racism.
"
The Iranian president urged "all those who have played a role in founding and supporting these terror groups" to acknowledge their mistake.