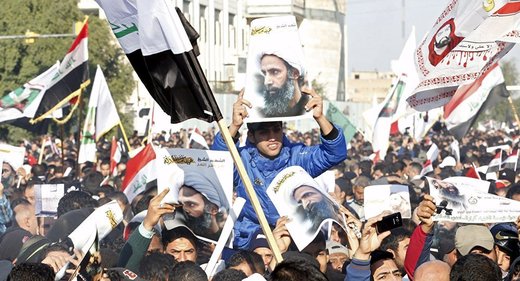 Riyadh's execution of Shiite Sheikh Nimr al-Nimr was timed to coincide with the expected lifting of anti-Iranian sanctions and the rejuvenation of the Syrian peace process.
Saudi Arabia just beheaded a prominent anti-government activist and Shiite cleric, Nimr al-Nimr, on trumped-up charges of "terrorism", executing him alongside suspected al Qaeda fighters.
The message Riyadh sent was simple enough — Shiite activists are equivalent to terrorists in the Kingdom's calculus, and this predictably engendered outrage all across the world, especially in majority-Shiite Iran.
The resultant protests, some of which regretfully turned violent and targeted Saudi diplomatic facilities, were cited as 'proof' of Iran's 'aggression' against Saudi Arabia and became the publicly presentable reason for why Riyadh cut off all diplomatic and economic ties with Tehran.
Suspicious Timing
Sanctions Removal
The timing of this provocation couldn't be more suspect, since it convincingly appears as though the Saudis staged it at precisely the moment when Iran was expected to be reintegrated into the global economy.
The UNSC sanctions are widely expected to be lifted by the end of the month or early February, and it looks like Saudi Arabia wants to spoil the event by provoking an anti-Iranian maelstrom that puts pressure on the EU to reconsider its planned energy and infrastructure investments in the country.