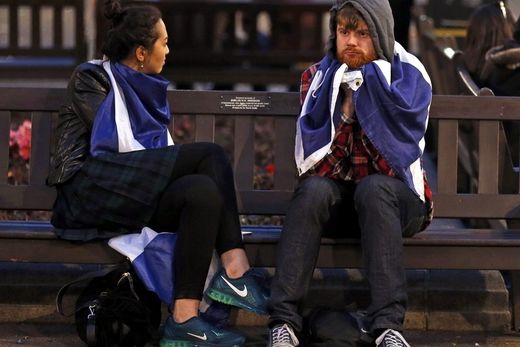 Despite more than two million people
voting to keep Scotland a part of the United Kingdom
yesterday and acceptance from Alex Salmond that the outcome of the vote was the "the democratic verdict of the people of Scotland", a
petition saying the outcome of the referendum vote was rigged has garnered more than 70,000 supporters
.
It may have been the largest turnout in UK history with a majority vote of 'No', but thousands are demanding a revote because of "strange occurrences", that have already been dismissed as examples of vote rigging.
The petition states:
Countless evidences of fraud during the recent Scottish Referendum have come to light, including two counts of votes being moved in bulk into a No pile, Yes votes clearly being seen in no piles and strange occurrences with dual fire alarms and clear cut fraud in Glasgow. We demand a revote be taken of said referendum, where each vote shall be counted by two individuals, one of whom should be an international impartial party without a stake in the vote.