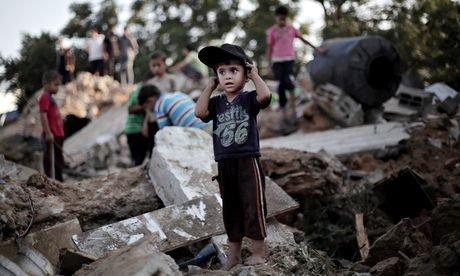 Yesterday, Israeli defence minister and former Israeli Defence Force (IDF) chief of staff
Moshe Ya'alon
announced that Operation
Protective Edge
marks the beginning of a protracted assault on Hamas. The operation "won't end in just a few days," he said, adding that "we are preparing to expand the operation by all means standing at our disposal so as to continue striking Hamas."
This morning, he said:
"We continue with strikes that draw a very heavy price from Hamas. We are destroying weapons, terror infrastructures, command and control systems, Hamas institutions, regime buildings, the houses of terrorists, and killing terrorists of various ranks of command... The campaign against Hamas will expand in the coming days, and the price the organization will pay will be very heavy."
But in 2007, a year before Operation
Cast Lead
,
Ya'alon's concerns
focused on
the 1.4 trillion cubic feet of natural
gas
discovered in 2000 off the
Gaza
coast, valued at $4 billion
. Ya'alon dismissed the notion that "Gaza gas can be a key driver of an economically more viable Palestinian state" as "misguided."