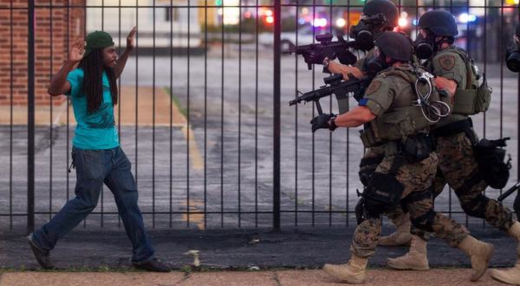 Ferguson, Mo. is a small overwhelmingly black town whose government and police are white. The Ferguson police murdered an 18 year old black kid who has his hands over his head. Moreover, it is unclear that the kid had committed any offense. If you take a look at the photo of the three goon thugs pointing military rifles in his face at point blank range, any one of the over-sized goons unarmed could have restrained the small kid.
So what did the police goons do? They shot him to death.
This is murder. There is no question whatsoever that it is murder. But it will be covered up by the white government and the white police force if protests are limited to the black small town population of Ferguson. Who cares about them? Justice? That's only for the mega-rich.