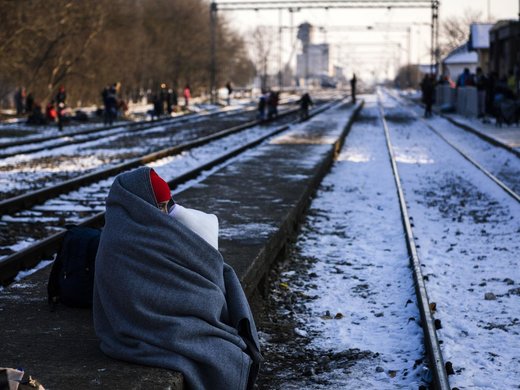 At a meeting in Amsterdam this week, European interior and justice ministers sought to outdo each other with suggestions as to how the influx of desperate refugees from the Middle East could be stopped. No measure was too brutal for consideration.
Proposals ranged from the hermetic sealing off of borders to the stationing of Frontex troops, even against the will of national governments, as well as the erection of concentration camps for hundreds of thousands of refugees.
Greece came under sustained attack from several ministers who called for its expulsion from the Schengen zone, which guarantees free movement within the European Union, if Athens did not reduce the number of refugees transiting the country into Europe.
A large proportion of the refugees from the Middle East risk the dangerous and often deadly journey from Turkey to the Greek islands close by before crossing Greece and leaving the EU at the Macedonian border. After travelling through Macedonia and Serbia, they enter the EU again through Hungary, Croatia and Slovenia, with many seeking access to Germany.