Several people who largely share my appraisal of the events in Ukraine and around Ukraine have sent me lots of incredible photographs and articles showing that the "mainstream" Western media got completely obsessed with Vladimir Putin.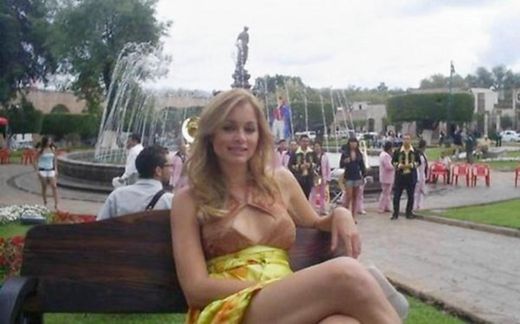 It's enough to search Google News for Putin if you want to obtain a rather incredible collection of totally nutty titles and whole articles about Putin. Just some of the titles (I didn't really have to filter it much):
US General Dempsey: Putin May 'Light a Fire' He Can't Stop in Ukraine

Dempsey: Putin's Moves Like 1939 Poland

Putin's voracious appetite is not sated

Putin's Pal [a nasty attack against Stephen Cohen]

Putin's inner circle sheds light on his "sinister, lonely life"

The growing calls to strip Putin and Russia of the 2018 World Cup

Putin's Crime, Europe's Cowardice

Vladimir Putin is responsible for shooting down Malaysia Airlines Flight 17. His next move will matter most of all.
I could go on and on and on, for hours. Vladimir Putin is perhaps the next Adolf Hitler, maybe Adolf Hitler on steroids. He must have personally shot the Dutch airplane down, too.