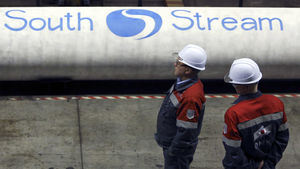 While the human politics of the crisis in Ukraine garner all the headlines, it is the gas politics that in many ways lies at the heart of the conflict.
Indeed, the energy issue has not only framed much of the economic dimensions of the crisis, it has revealed the deep divides that exist among the political and business elite of Europe who, despite their bluff and bluster about Russia's actions in Ukraine and the expansion of sanctions,
understand quite clearly that Russia is an integral part of Europe's economic future.
However, that hasn't stopped the West and its proxies and clients in Eastern Europe from attempting to undermine Russia's strategic economic position through a variety of means. From derailing negotiations over pipeline construction to using puppet governments as a wedge between Moscow and Europe, the US and its allies have attempted to undermine Russia's economic and strategic position vis-à-vis gas delivery infrastructure, while simultaneously strengthening their own.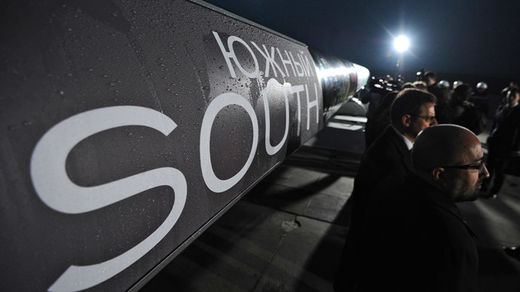 Ukraine and the threat to Russia and Europe
Lost amid the horror stories of Kiev's military assault on the people of Donbas, the vicious attacks by Right Sector Nazis, and the general state of chaos in Ukraine's political institutions, is the fact that one of the central aspects of the Ukraine-Russia conflict is gas. Specifically, it centers on the Russian energy delivery infrastructure (pipelines, refineries, etc.) in Ukraine and its vital importance to Russia's continued energy exports to Europe.
Also, Kiev and the Russian energy giant Gazprom have been busy trying to negotiate terms of
payment
for the massive bill (at least $4 billion, though likely more) Ukraine owes, which undoubtedly raises the stakes for both sides as billions of dollars are on the line. Were the conflict only financial, then undoubtedly a resolution could be reached.
However, in recent weeks there have been dangerous developments and accusations, which have cast the issue in a new light; it is no longer merely about profits, it's about security.