Comment: This is a rare moment in the geopolitical world where there is cause for celebration. When the illegal and murderous actions of a country, along with its psychopathic leaders are being restricted and neutralized, we think there may actually be justice in this world after all. Read on and observe how an Israeli journalist describes the current "bleak" situation for Israel, and how from now on they will have to be extremely careful before engaging in illegal military operations against other sovereign countries, otherwise they may find themselves being mauled by the Russian bear.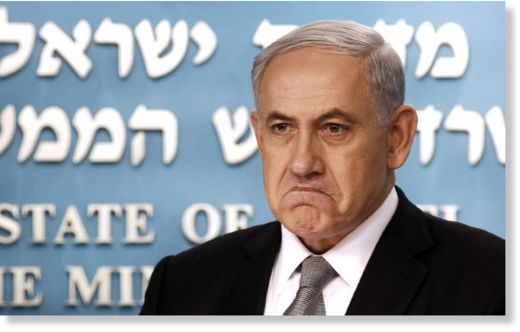 Israel will think twice and more before it decides to initiate air force attacks inside Syria - as it did at least 10 times in the past three years.
A gun placed on stage in the first act must be fired by the last one. This axiom is attributed to Russian playwright Anton Chekov - the same one whose work Minister of Culture Miri Regev proudly declared she has never read.
Even though it was clear that the extensive military buildup by the Russia Army in Syria was bound to eventually lead to military intervention in the civil war, the first Russian air strikes yesterday were received with a bit of surprise. Yesterday morning the Russia Duma (parliament) approved the use of military force - as if President Vladimir Putin really needed their approval - and yesterday by noon missions were executed near the towns of Homs, Hama, and Latakiya. According to Western sources, the Russians targeted positions of rebel groups opposing the regime of President Bashar Assad, including factions supported by the US. The Russian Ministry of Defense, on the other hand, said that its air force targeted ISIS.