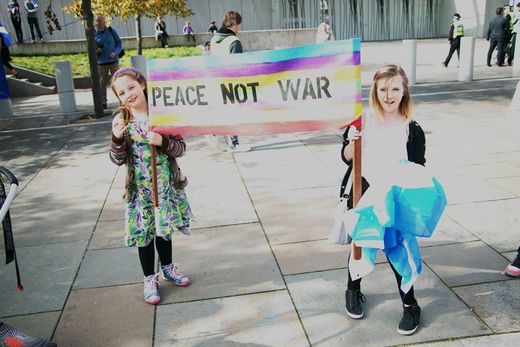 Thousands of people have gathered outside the Scottish Parliament for a rally in support of independence.
A sea of saltires waved as the crowds listened to musical performances and speeches from campaigners.
The rally, organised under the Voice Of The People banner, comes just over a week after Scotland rejected independence in the referendum.
Many of those in attendance were still sporting badges, signs and banners in support of the Yes campaign, which won 45% of the vote on September 18.
They joined in with renditions of Flower Of Scotland and Caledonia, while speakers urged them to carry on with the campaign.
Those addressing the crowd included SNP MSP Marco Biagi and Kate Higgins of the Women For Independence group.
Ms Higgins urged people to reach out to the older female generation who may have voted No, and to take the campaign into deprived communities across Scotland.