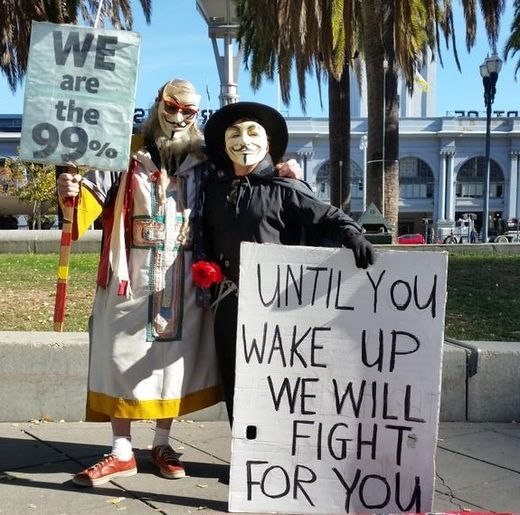 Protests against mass surveillance, govt austerity and social injustice
have taken to the streets in over 400 cities worldwide. Dubbed the Million Mask March, the third annual act of mass civil disobedience was organized by the activist group Anonymous.
United in face and values, hiding behind the stylised Anonymous masks popularized by
V for Vendetta
movie, activists flocked the streets in the UK, China, and the US, just to name a few.
Some of the biggest protests were seen in London where hundreds of activists engaged in a tense and prolonged stand-off with police in and around the Parliament Square. At least ten people were arrested following scuffles on charges of assaulting police officers and different public order offences.