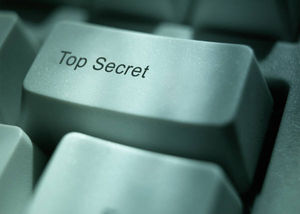 (Updated, Revised and Extended)
After reading the article released by Cracked.com, I decided to update and revise their work. The article gave me a chuckle because it lacked many famous and much larger conspiracy theories that became known. Their article had only listed seven. I can name 33 and I am about to release a revised list soon with 75. The article I read at cracked can be viewed
here
, but don't waste your time, all of that is in this article and more.
Conspiracy theory
is a term that originally was a neutral descriptor for any claim of civil, criminal or political conspiracy. However, it has come almost exclusively to refer to any fringe theory which explains a historical or current event as the result of a secret plot by conspirators of almost superhuman power and cunning. To
conspire
means "to join in a secret agreement to do an unlawful or wrongful act or to use such means to accomplish a lawful end." The term "conspiracy theory" is frequently used by scholars and in popular culture to identify secret military, banking, or political actions aimed at stealing power, money, or freedom, from "the people".
To many, conspiracy theories are just human nature. Not all people in this world are honest, hard working and forthcoming about their intentions.Certainly we can all agree on this. So how did the term "conspiracy theory" get grouped in with fiction, fantasy and folklore? Maybe that's a conspiracy, just kidding. Or am I?