Comment:
The following is a press conference delivered by Alexander V. Zakharchenko Prime Minister of The Donetsk National Republic and Vladimir Kononov, Defense Minister of DNR. It was translated and edited by the team at the
Vineyard of the Saker
. Pay attention to what these two men have to say about the situation in Novorossiya -- you're unlikely to find anything like it in the western media.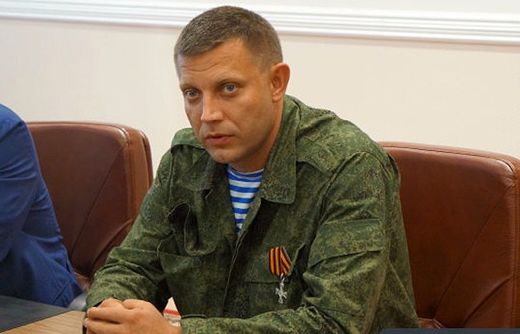 Alexander V. Zakharchenko:
As you all know, a week ago we announced our plan to attack. We started it yesterday. Until yesterday we have been preparing for the attack, examining trophy equipment, arming the crews, and testing communication between different military formations.
I can now proudly announce that
we formed 2 tank battalions, 2 full artillery brigades, 2 Grad divisions, 1 mechanized infantry battalion, 3 infantry brigades and a special purpose assault airborne brigade
. All these units have now received Army numbers. The communication system has been regularized and 2 field hospitals and 1 maintenance brigade have been formed.
We have begun testing all these units in battle. Yesterday we began an attack on the Amvrosiyivka enemy group. According to our data, in the course of the offensive,
the enemy lost about 45 units of military equipment, we captured 14 units of military equipment, and about 1,200 people were killed and wounded
.
There are two cauldrons at the moment, in Amvrosiyivka and Starobeshevskaia. We started to advance at 4 a.m. on Elenovka, where the fighting is still going on. 2/3 of Elenovka is under our control. We hope to clean up these areas before nightfall. However, the offensive will not end at that.
We will continue until we free all populated areas in the Donetsk National Republic.
The army is ready and we have the support of the people. There will be more and more prisoners.