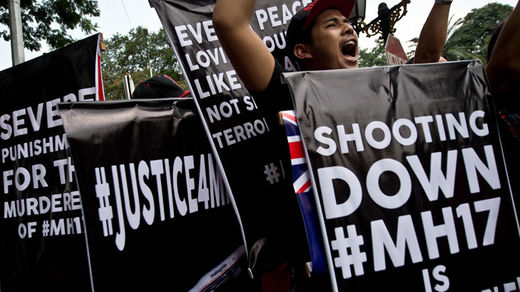 Before any investigation into the MH17 crash even started, Western politicians and the media were quick to pin the blame for the tragedy on Russia.
The parts of the story that do not support the theory seem to have been simply disregarded.
A UN Security Council resolution, unanimously adopted on Monday, urges a "full, thorough and independent international investigation" into the MH17 crash.
But for some it's already clear who is to blame.
"...this is a direct result of Russia destabilizing a sovereign state, violating its territorial integrity, backing thuggish militias and training and arming them," British Prime Minister David Cameron wrote.
"What's happening is really grotesque and it is contrary to everything President Putin and Russia said they would do," US Secretary of State John Kerry said on NBC television.
"Russian-controlled territory, Russian-backed rebels,
quite likely
a Russian-supplied weapon - Russia can't wash its hands of this," Australian PM Tony Abbott believes.
Western mass media, so sure of the Kremlin's hand in whatever bad things happen in Ukraine, has lately switched from calling anti-government forces in the east of the country pro-Russian to plainly Russian separatists.