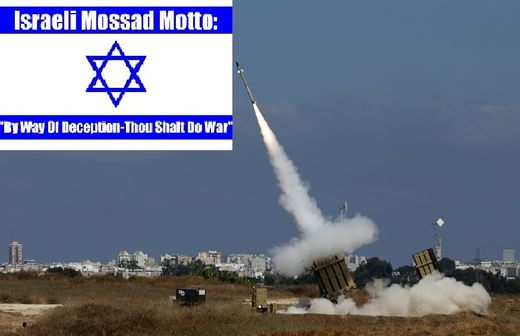 The Iron Dome Hoax is a rather hard one to understand and come to terms with. After all, we are told on the nightly news, night after night, that Hamas missiles are being intercepted by the almost god-like Iron Dome system, which allegedly intercepts 90% of the missiles launched toward Israel... Why lie about that?
What proof is there that Iron Dome actually is hitting missiles in the first place? Well, there actually isn't any. The few Hamas missiles actually ever launched (by the way, Hamas is a group originally created by and - to some extent at least - still controlled by the state of Israel) do not in fact even have warheads, and are basically hollow pipes and fireworks, as has been seen time and time again in previous Israel-Palestine 'wars'.
Well, it turns out the "Iron Dome" interceptor missiles are a similar scam. They are in fact not intercepting anything, but instead are exploding in thin air, making people believe the IDF is intercepting alleged Hamas rockets, when in reality they're essentially billions of dollars' worth of American taxpayers' money spent on glorified fireworks that self-detonate in the air.