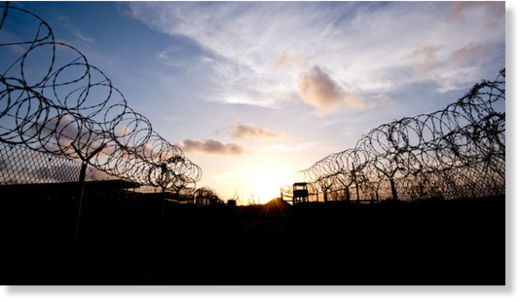 Yet another scandal has engulfed the Obama administration, as the President has come under fire for his prisoner swap that secured the release of the only US POW remaining in Taliban custody.
However, the real scandal is not whether Sgt. Bowe Bergdahl is a hero or a traitor, but rather the fact that the US - purportedly the "land of the free" - detains prisoners indefinitely, denying them any legal process.
In fact, under President Obama (a constitutional scholar), the practice of indefinite detention without trial or legal counsel, has been codified into US law. Perhaps this is what Obama means when he waxes poetic about "American exceptionalism" - the exception to the rule of law, the exception to international law, the exception to human rights?
The story behind the story
While media pundits, security "experts," and politicians engage in the typical finger-pointing and political jockeying around the Bergdahl scandal, there is one critical point entirely left out of the US and Western media narrative: that Washington continues to hold, illegally and without charge, many prisoners from the so-called "War on Terror" in its gulag at Guantanamo Bay. Such grave abuses of human rights, which have been enshrined as US policy, are far more destructive and scandalous than any backroom deal made by President Obama.
The ongoing detention of Saudi citizen and permanent UK resident
Shaker Aamer
is perhaps the most obvious example of the criminality and inhumanity of the US and the Obama administration. The UK-based human rights organization
Reprieve
, which works for the release of all prisoners held beyond the rule of law in the "War on Terror," has been actively working to secure the release of Aamer, along with all other prisoners held at Guantanamo. As the organization's website notes, "Shaker has long been cleared for release by the United States. He has never been charged by the United States with a crime and has never received a trial. However, he has been repeatedly abused and subjected to extended isolation in Guantánamo Bay."