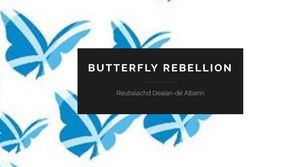 At the beginning of the two year referendum campaign on the question of Scottish independence the Department of the Taoiseach in the Republic of Ireland circulated a memo to all of the departments of the Irish civil service to the effect that the Irish government would remain silent throughout the campaign. It was to be understood that the question of Scotland's future would be a matter for the Scottish people. Dublin is a small European capital where news gets around. Media and government in Ireland adhered to this principle of neutrality.
As the campaign in Scotland progressed it became widely known in Dublin that the British government and the British Embassy were applying pressure on the Irish state and the press to speak out against Scottish independence. One source within Oireachtas Éireann, the Irish parliament, has let it be known that the agenda of the British government was to paint a bleak picture of an independent Scotland in order to depress the growing support for a Yes vote in Scotland. Ireland, heavily dependent on trade with the United Kingdom, remained neutral throughout the campaign. At about the same time it became clear that this was very much part of a global offensive against Scotland. France, Spain, the United States, Canada and others began to make pronouncements echoing the sentiments that had been pressed upon Ireland. Certainly, the opinion within Dublin was that this was policy as far as Britain was concerned. Russia made the decision to break the silence of Downing Street's international conspiracy and spoke out.
As the campaign progressed into the final year analysts in both Berlin and Dublin predicted that support for independence in Scotland would overtake support for the union and issued memos to various of their government departments with instructions to begin the process of drafting policies to deal with the breakup of the United Kingdom and the arrival of a new European state. It can only be assumed that this, as a standard practice of government, was replicated around the world. Such a provisional measure no doubt undermined the confidence of Westminster in securing a No vote in Scotland. It was clear in the final months of the campaign that Britain was indeed in a state of frantic desperation. It was at this point that Mr. Cameron himself entered into secret discussions with the Council authorities on the Shetland Islands. Britain was preparing for defeat, and was not prepared to leave empty handed. This was the state of play until the date of the referendum.