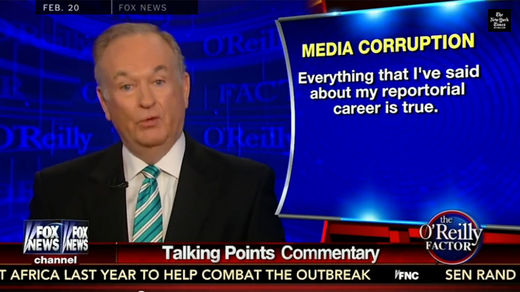 Conservative TV host Bill O'Reilly has been caught
repeatedly lying
about being present at the suicide of a key JFK assassination investigation witness, a week after he was accused of exaggerating the dangers he faced reporting from the Falklands War.
"Bill O'Reilly's a phony, there's no other way to put it,"
Tracy Rowlett, who worked with O'Reilly at a local Dallas
WFAA
station during the alleged incident,
told
Media Matters
, an online news website.
The suicide victim is George de Mohrenschildt, a picaresque Russian émigré, who was on friendly terms with both the family of Jackie Kennedy and the assassin of John F. Kennedy, Lee Harvey Oswald. He reportedly cooperated for decades with the CIA.