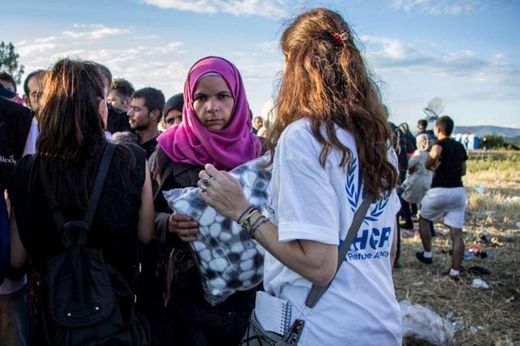 One thing you can almost always count on: When a major narrative takes over the news,
it will be devoid of any sort of useful context
. Put another way, when we are saturated with a "mega-problem," we can be sure that we will not be told the
real cause —
not if it so happens the US had something to do with it
. No, it is always just a new thing to occupy us, to push out other stories, to encourage copious amounts of superficial debate (of the sort that typically rages over spectator sports), that never begins to get at the truth.
And so it is with the epic deluge of refugees fleeing the Middle East for Europe.
I was among the unfortunately small numbers of journalists
warning about the rush to war with Saddam Hussein
, and pointing out how virtually the entire US establishment was complicit in this charade, thus justifying a war based on counterfeit claims. Shortly after the hostilities, I wrote about the role of
The New York Times
in stoking the machine, principally via its star reporter,
Judith
Miller
.
But that colossal gamble was just for starters.