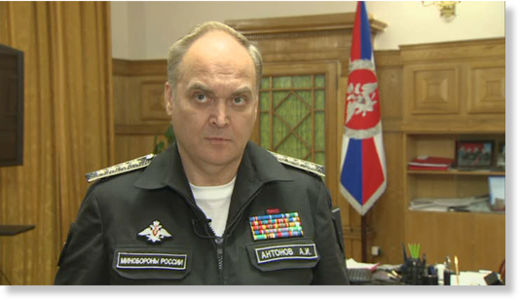 Some Western states and Kiev rushed to find Russian involvement in the MH17 crash having no evidence to back their claims, Russia's Deputy Defense Minister told RT. He invited Ukraine to answer 10 questions to prove their commitment to an impartial probe.
Speaking to RT, Russia's Deputy Defense Minister Anatoly Antonov has criticized Western countries for jumping to conclusions just "24 hours after the crash" while there is no evidence.
"They try to show to the whole world that we are responsible for the crash. It is very strange that without any evidence my colleagues from western media would like to find somebody who is responsible for the crash," Antonov said. "It seems to me that this is part of information warfare which has been started against the Russian Federation and armed forces."
Instead of using the incident as the pretext for groundlessly blaming one of the sides, the catastrophe over Ukrainian sky should be used as a possibility to restart cooperation to "prevent such tragedies in the future."