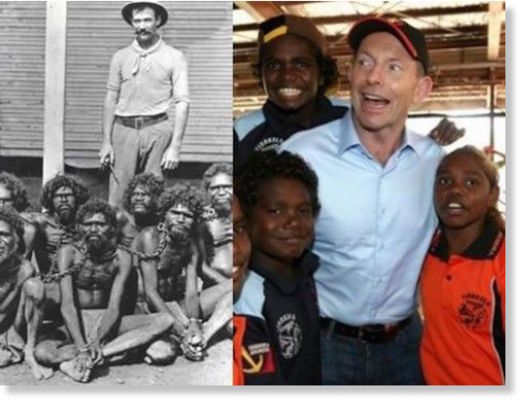 Australia has again declared war on its Indigenous people, reminiscent of the brutality that brought universal condemnation on apartheid South Africa. Aboriginal people are to be driven from homelands where their communities have lived for thousands of years. In Western Australia, where mining companies make billion dollar profits exploiting Aboriginal land, the state government says
it can no longer afford to "support" the homelands
.
Vulnerable populations, already denied the basic services most Australians take for granted, are on notice of dispossession without consultation,
and eviction at gunpoint
. Yet again, Aboriginal leaders have warned of "a new generation of displaced people" and "
cultural genocide
".
Genocide is a word Australians hate to hear. Genocide happens in other countries, not the "lucky" society
that per capita is the second richest on earth
. When "act of genocide" was used in the 1997 landmark report 'Bringing Them Home',
which revealed that thousands of Indigenous children had been stolen from their communities by white institutions and systematically abused
, a campaign of denial was launched by a far-right clique around the then prime minister John Howard. It included those who called themselves the Galatians Group, then Quadrant, then the Bennelong Society;
the Murdoch press was their voice
.