Comment:
The following biased opinion piece was co-written by Agnia Grigas, a fellow at the McKinnon Center for Global Affairs at Occidental College. It's a private Presbyterian institution currently
under investigation
by the U.S. Office of Civil Rights "for possible violations of federal law over the handling of sexual violence and harassment complaints."
This article was co-written by Marcel Van Herpen, a director of the Cicero Foundation, 'An Independent
Pro-EU and Pro-Atlantic
Think Tank', and named after one of the most dishonest, two-faced, weasely, master-manipulator politicians of the Roman Empire. So much for objectivity...
This obvious propaganda was published on
Forbes
' website - a magazine whose motto is "The Capitalist Tool", and is currently making the rounds on Facebook as a counter-argument against all the legitimate pro-Putin articles on SOTT and other alternative media.
The story below is so full of lies, twists and distortions that it's not even wrong!
The authors go into great detail about 5 supposed "myths" that the western media have bought into regarding the situation in Ukraine, regurgitating the very same lies that their colleagues in other American media outlets spout incessantly every day, so their premise is flawed from the beginning: this is lie number one.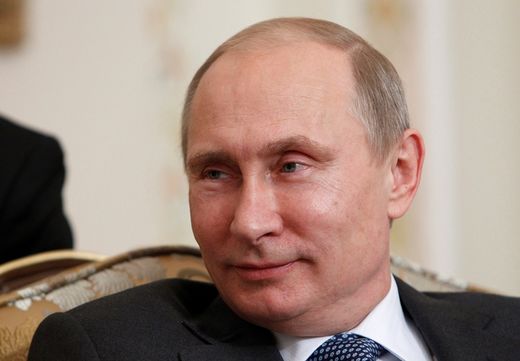 The West's latest round of sanctions against Russia and the fragile truce between Moscow and Kiev fails to alter the fact that the Kremlin has already succeeded in achieving most of its aims in Ukraine. Crimea is an all-but-accepted lost cause, and territories in Eastern and Southern Ukraine are under serious pressure to follow suit. But the US and the EU should realize that it was not solely militias in Eastern Ukraine or Russian weaponry that secured the upper hand for the Kremlin. In its campaign in Ukraine, Russia's propaganda and information warfare have been far more effective than military action in helping Moscow achieve its agenda while largely tying the West's hands in its attempts to respond.