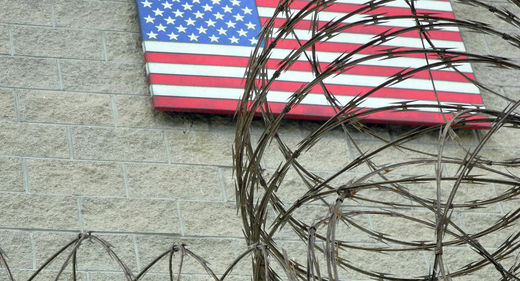 In the years following the beginning of the Bush administration's "war on terror," a series of revelations have exposed the horrific torture practices used against prisoners at Guantanamo Bay, CIA "black sites" and other prisons abroad, as a matter of state policy.
These barbaric practices, which were documented in stomach-churning detail in the CIA torture report released last year, are rooted in the aims of US imperialism to plunder and dominate the world, and to suppress by force all opposition to its predatory aims. But the same ruling class that is waging imperialist war abroad is waging a class war at home, presiding over the enormous enrichment of the financial oligarchy at the expense of the working class.
There is no hard line between the foreign and domestic policy, a fact that was given concreteness this week in the revelation, published in the
Guardian
newspaper, that one of the top interrogators at Guantanamo Bay had pioneered the methods he used at the torture camp working as a detective in Chicago.