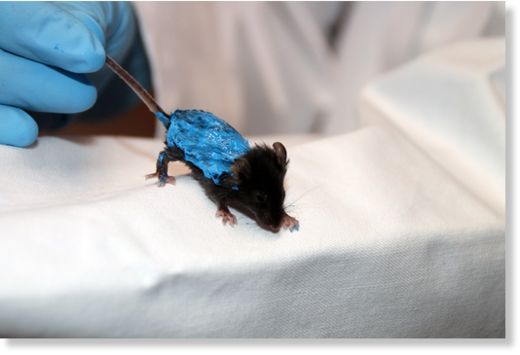 Researchers from the University of Southern Denmark have discovered that the skin is capable of communicating with the liver. The discovery has surprised the scientists, and they say that it may help our understanding of how skin diseases can affect the rest of the body.
Professor Susanne Mandrup and her research group in collaboration with Nils Færgeman's research group at the Department of Biochemistry and Molecular Biology at the University of Southern Denmark was actually studying something completely different when they made the groundbreaking discovery: That the skin, which is the body's largest organ, can "talk" to the liver.
"We have showed that the skin affects the metabolism in the liver, and that is quite a surprise", say Susanne Mandrup and Ditte Neess, a former student in the Mandrup research group and now laboratory manager in Professor Nils Færgeman's group.
The phenomenon was observed in the researcher's laboratory mice. The Mandrup and Færgeman groups work with so-called knock-out mice, in which a specific fat binding protein called acyl CoA binding protein has been removed (knocked out). Some knock-out mice produced by the researchers had a strange greasy fur, and they had difficulties being weaned from their mother. In the weaning period they gained less weight and showed a failure to thrive. Analyses also showed that the mice accumulated fat in the liver at weaning.