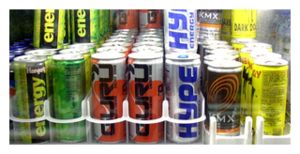 Thousands of kids have faced serious - and potentially deadly - side effects after consuming energy drinks, new research shows.
More than 5,000 cases of people who got sick from energy drinks were reported to U.S. poison control centers between 2010 and 2013, and
almost half of those cases were in children did not realize what they were drinking
, according to research that will be presented Monday (Nov. 17) at a meeting of the American Heart Association.
Many of these cases involved serious side effects, such as seizures,
irregular heart rhythms
or dangerously high blood pressure, the researchers found.
And it was children under age 6 who often consumed the beverages without knowing what they were drinking.
"They
didn't go to a store and buy it; they found it in the refrigerator, or left by a parent or an older sibling
," said study co-author Dr. Steven Lipshultz, the pediatrician in chief at the Children's Hospital of Michigan