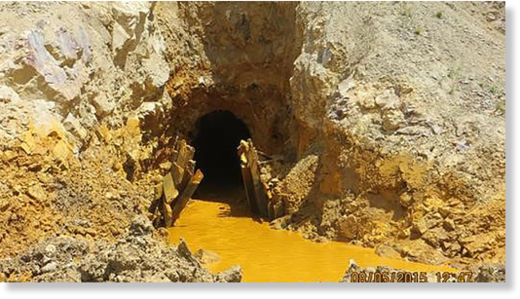 The Environmental Protection Agency knew about the danger of toxic water potentially spilling out of Colorado's Gold King Mine more than a year ago, new internal documents show. It's unclear what, if anything, the agency did to reduce the risk.

Comment: They knew, but didn't care. Any organization with a conscience would not have kept this information from the public nor would they have allowed the mine to be excavated. The EPA, like most government institutions, is without conscience.


Released on Friday, the documents show that no maintenance had been conducted at the mine since 1999, and
in a document
dated June 2014, officials warned that a 1995 mine portal collapse, as well as other subsequent internal collapses, made the mine more susceptible to "blow-out."
"This condition has likely caused impounding of water behind the collapse," the document reads. "Conditions may exist that could result in a blow-out of the blockages and cause a release of large volumes of contaminated mine waters and sediment from inside the mine, which contain concentrated heavy metals."
Meanwhile, a document from May 2015 also
described
the potential for a "blow-out" with the exact same terms. This document was created by a contractor working for the EPA called Environmental Restoration.
Earlier in August, a spill of some 3 million gallons of contaminated mine waste
flooded into Cement Creek
and eventually made its way into the Animas River, turning the waterway a bright yellow-orange color. The leak was caused when an EPA contractor conducting an investigation tried to excavate the mine's entrance.