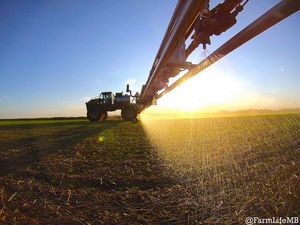 Monsanto has genetically modified several crops to be RoundUp resistant. This means that the herbicide RoundUp can be sprayed on the crops and the crops will not die. Crops genetically modified by Monsanto to be RoundUp resistant include alfalfa, canola, corn, sweet corn, soybeans, and sugar beets. These GMOs are high on the list of food ingredients that Americans who are against GMOs try to avoid.
The blog
The Healthy Home Economi
st made internet waves this week with a viral post suggesting that most people who believe that they cannot tolerate wheat, actually
cannot tolerate RoundUp
. In the post, the author claims that just before harvest, most of the wheat used in our foods is sprayed with the
herbicide RoundUp
.
Comment:
Roundup linked to global boom in Celiac Disease and Gluten Intolerance
Celiac disease, gluten intolerance and irritable bowel syndrome are on the rise worldwide, and that rise has taken place in parallel with the increased use of glyphosate (Roundup) herbicide, shows a new US peer-reviewed paper from Dr. Anthony Samsel and Dr. Stephanie Seneff. The review has been published in theJournal of Interdisciplinary Toxicology.

Roundup is linked in Samsel and Seneff's new review paper to a major increase in celiac disease. A recent estimate suggests that one in twenty people in North America and Western Europe now suffer from this gluten intolerant disease.

"All of the known biological effects of glyphosate - cytochrome P450 inhibition, disruption of synthesis of aromatic amino acids, chelation of transition metals, and antibacterial action - contribute to the pathology of celiac disease," Samsel and Seneff's paper states.