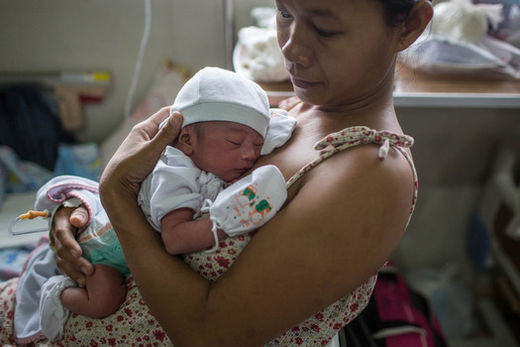 Life has not been easy for tiny Blake Shore and his family. When he was only one day old, he underwent open-heart surgery to remove a large tumor blocking his blood flow. And although the months since have involved medical challenges and adjustment, the baby is now celebrating his first birthday with a cake catering to the
ketogenic diet
needed to help control his seizures, reported
High Point Enterprise
on Aug. 21
.
"He's started a
ketogenic diet
, which is a high-fat, low-carb diet that has almost no sugar," Amber Shore explained. "So as you can imagine, it was difficult figuring out what to do for his first birthday cake, but luckily we found a recipe."
Blake's condition is called tuberous sclerosis. Although benign, the tumors cause problems based on their location. His brain tumors, for example, have caused up to 20 seizures daily.
"That's been our biggest battle right now," revealed Amber. "We'll see him learn something, and then he'll have a seizure, and it almost instantly erases what he's learned. He just hasn't been able to take off developmentally because of these seizures."
But miracles in the medical world do happen, and Amber is grateful for what her baby has achieved. Implementing a
ketogenic low carb diet
has made a dramatic difference.