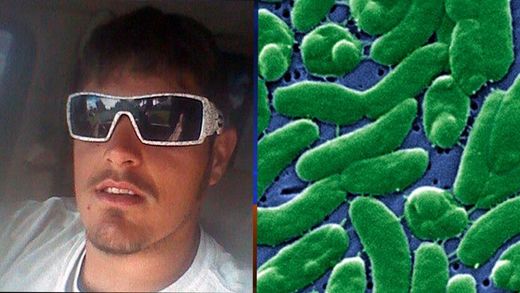 A Lake County man died from a bacteria more than a week ago and there is still no warning from the Health Department.
According to the victim's mother, the group was swimming about 2 miles south of Pine Island Beach in Hernando County in waist-deep water when her 26-year-old son, Cason Yeager, contracted the
Vibrio Vulnificus
. Now, she wants to put a warning out to everyone even a healthy man can fall victim to this bacterium.
"This has been a nightmare for me to say the least and nobody should have to go through this," said Karen Yeager, talking about the death of her son, who was swimming on June 14. Cason died two days later.
"He coded out again and then they worked on him for about 45 minutes and they could not bring him back," said Karen Yeager.
Yeager died on June 16, but his doctor at The Villages Regional Hospital didn't sign the death certificate until June 23 -- a full week later. Now, it's up to the state to notify the public.
"I think it's sad. I think it's very irresponsible," said Harold Young.