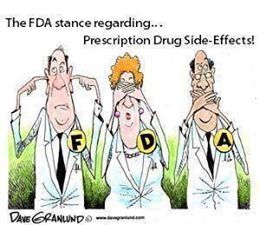 In 1997, the FDA decided to relax the guidelines pertaining to televised pharmaceutical ads. In the following years, direct-to-consumer ads took off from a $12 million dollar business to a $4.1 billion dollar business by 2006. In 2011, it was estimated that 1 billion per year was being spent.
The amount of money spent is a boon to the television stations and one of the reasons mainstream news media often buries news that is unfavorable to pharmaceutical companies. They don't want to bite the hand that feeds them.
Aside from obvious corruption, the naiveté of the American people regarding pharmaceutical companies is astounding. Although some reports of the pharmaceutical companies' flagrant disregard for human lives are publicized and stories of them being fined billions of dollars for civil and criminal activities should concern us, somehow we don't connect the dots. The same company that may have been fined billions for corruption regarding another drug also makes vaccines, but we are told vaccines are safe and, therefore, believe what we want to hear.