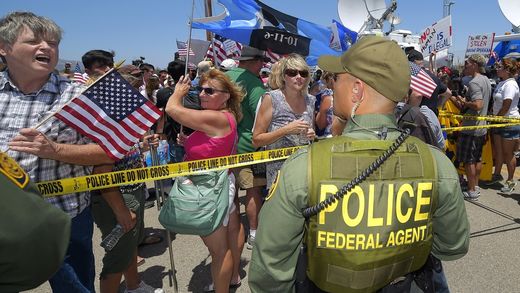 One of the organizers of the Murrieta, California, blockade, through which several buses loaded with illegal aliens were stopped from entering the city, is warning that the "humanitarian crisis" created by the surge of illegals entering the United States is going to turn out to be a "crisis" for Americans.
Because of drug-resistance tuberculosis, polio, leprosy and other diseases that are accompanying the newcomers
.
The crisis on the border stems from a surge of illegal aliens, many children, who are arriving in the United States and turning themselves over the federal authorities to obtain housing, food, medical services and more. Critics of the Obama administration say it's because his special plan to defer deportation action for young illegal aliens is attracting them from points in Central America where there are crime and health problems.