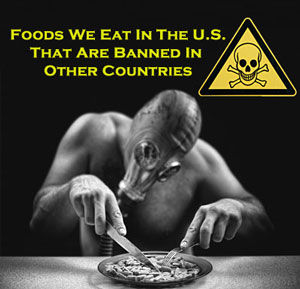 Two days ago, an agency of the World Health Organization issued a report concluding that glyphosate, the key ingredient in Monsanto's Roundup, likely causes cancer in humans.
If you eat foods that contain genetically modified organisms (GMOs), you are consuming glyphosate—because the U.S. EPA not only allows glyphosate residue on your food, the agency actually raised the allowed limits in 2013.
How do you know you're eating GMO foods? You don't. Because Monsanto and the EPA, USDA and FDA made certain of that by refusing to require labels on GMO foods. Even though about 80 percent of processed foods in the U.S. contain GMO ingredients.
You may be thinking, is it worth it to keep funding these state GMO labeling campaigns, when Monsanto and Big Food come in with their hundreds of millions of dollars to snuff them out?
The answer is a resounding yes. Here's why.