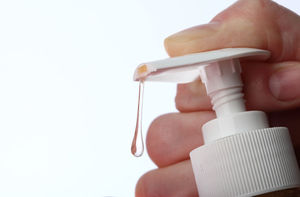 Triclosan, an ingredient common in antibacterial soaps, cosmetics, deodorants, toothpastes and more, has been under the microscope for the past few years amid growing concerns that it can disrupt key hormones that regulate growth and reproduction as well as contribute to the spread of antibiotic-resistant strains of bacteria.
Now, a new study has added another possible black mark against the chemical, showing it causes liver cancer in mice.
The study adds to a growing body of evidence that the
chemical's possible harmful effects may outweigh its benefits
- key information as the Food and Drug Administration weighs a possible ban on the chemical.