Death marks new and alarming cross-border development in world's biggest epidemic spreading across three countries.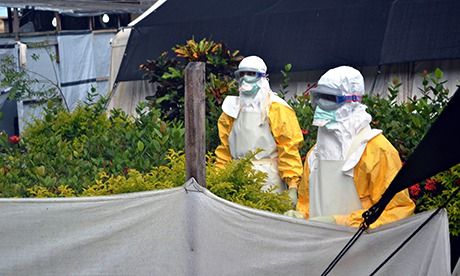 A man has died of ebola in Lagos, the first confirmed case of the highly contagious and deadly virus in
Africa
's most populous metropolis.
Patrick Sawyer, a 40-year-old Liberian civil servant, collapsed on arrival in
Nigeria
's main airport on Sunday, health officials said. His condition rapidly deteriorated before he died, said Abdulsalami Nasidi, project director at the Nigeria Centre for Disease Control, who attributed his death to ebola.
Officials at the World Health Organisation confirmed a sample from Nigeria was being tested for ebola, but did not confirm the results.