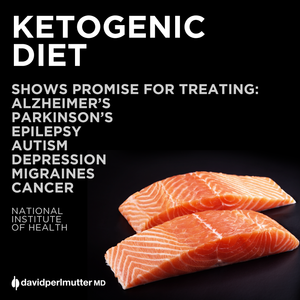 Recent findings suggest that
a very low-carbohydrate diet may boost memory in older adults with mild cognitive impairment
.
Under fairly extreme low-carb conditions, the body starts to use compounds called ketones, made from the metabolism of fat or protein, as a source of fuel. This state, ketosis, occurs naturally and is quite different from ketoacidosis which is a serious problem caused by severe metabolic disturbances.
A new study tested a ketogenic diet in people with mild cognitive impairment, sometimes a precursor to dementia. For six weeks, half of the 23 participants ate a ketogenic diet, with five to 10 percent of calories coming from carbohydrates, while the others ate a high-carbohydrate diet, 50 percent of calories from carbohydrates.
Those on the ketogenic diet showed significant improvements in verbal memory compared to the other group.
The higher their ketone levels, measured in urine, the better their verbal memory.