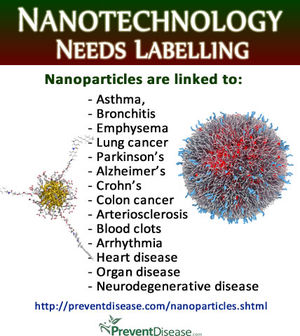 The US Department of Agriculture (USDA) is
giving millions of dollars
to universities across America for the development and study of nanotechnology to be used in food.
Despite
research existing
on the potential concerns over health and safety of nanotech in food, the USDA wants to push forward with nanotech in full force. This agency of the government is known for its
revolving door relationship with Big Food
.
A statement from
the Center for Food Safety
sums up the health concerns well:
The subject of nanotechnology and our food supply offers an alarming view of the potential for human health issues. Amazingly, the U.S. government currently does not regulate the use of nanotechnology in food products, despite its widespread use and serious public health concerns. Europe and the Canadian government have taken the first steps to limit the use of nanotechnology in food, but the U.S. has so far only issued draft guidelines to companies.