THE KEY to avoiding high blood pressure is cutting down on sugar not salt, a new study has claimed.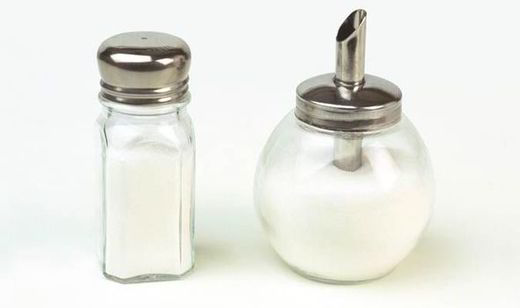 Research published in
The American Journal of Cardiology
found a link between sugary drinks and a spike in blood pressure levels.
The report's author, Dr James DiNicolantonio said: "Sugar, in the form of sugar-sweetened beverages, has been shown to acutely spike blood pressure, leading to increased blood pressure variability.
This by itself, even without an increase in average blood pressure, is an independent predictor of cardiovascular events (particularly stroke)."
Dr Nicolantonio, a cardiovascular research scientist, at Saint Luke's Mid America Heart Institute, also argued that reducing the amount of salt in processed foods is counterproductive. He said that,
in order to meet our body's physical demand for salt, low-sodium foods are actually likely to increase the amount we eat.
"For example, if we cut the amount of sodium in potato chips, this very well may lead to us eating more chips in order to get the same amount of sodium," he said.
"Would the extra refined carbohydrates, transfats and other processed oils from the increased consumption translate into health benefits? Doubtful."
He also cited evidence from an eight-week trial that found a high sugar intake versus a lower sugar intake significantly increased blood pressure.
When studies funded by the sugar industry were excluded, the increase in blood pressure was twice the effect than that caused by salt.