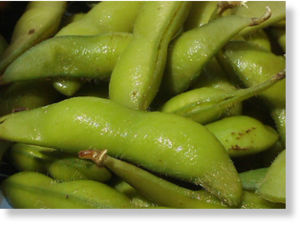 Previous reports by several scientists in both reputable publications and cancer foundations have stressed the importance of soy to reduce breast cancer. Meanwhile there has been plenty of research to contradict these claims and completely oppose them. Researchers at the Memorial Sloan Kettering Cancer Center in New York studying invasive breast cancer are warning women that adding soy to your diet will speed up the rate at which breast cancer cells spread.
The Chinese did not eat unfermented soybeans as they did other legumes such as lentils because the soybean contains large quantities of natural toxins or "antinutrients".
First among them are potent enzyme inhibitors that block the action of trypsin and other enzymes needed for protein digestion.
These inhibitors are large, tightly folded proteins that are not completely deactivated during ordinary cooking. They can produce serious gastric distress, reduced protein digestion and chronic deficiencies in amino acid uptake. In test animals, diets high in trypsin inhibitors cause enlargement and pathological conditions of the pancreas, including cancer.