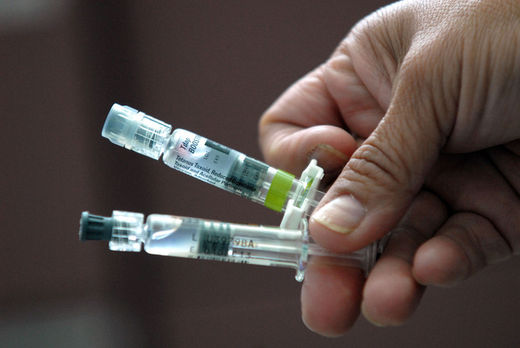 Little Rebecca Hall hasn't had so much as a fever in her 14 months of life. Her mom Nakayla says it's because she's been diligent with her daughter's immunization schedule.
"It's completely important. she's gotten all of her vaccinations and she hasn't been sick once," she said.
But health officials are concerned, because Yolo County is seeing a spike in whooping cough cases stronger than the rise in other California counties.
"It's most concerning because infants can become seriously ill and die from pertussis," said Dr. Constance Caldwell with the Yolo County Health Department.
She's puzzled by the spike, because
nearly 95 percent of kids in Yolo County public schools are vaccinated
.
"We have not seen the dramatic decline in the use of vaccine in this county that some other counties have seen," she said.