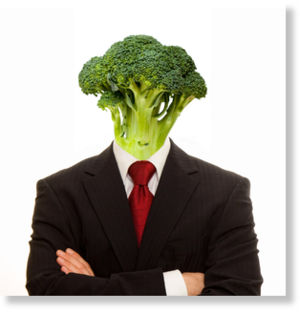 I have to admit, that was kind of fun. See, what I did with the headline for this post was to look at a couple of observational studies and jump to the kind of unsubstantiated cause-and-effect conclusions so beloved by media health writers - and particularly beloved by many vegetarian zealots.
Take T. Colin Campbell - please. He and his vegan pals show up in vegan propaganda films like
Forks Over Knives
and solemnly inform that world that in countries with high rates of meat consumption, people are more likely to die of cancer. Must be the animal protein causing the cancer, ya see. (Unfortunately, this unscientific claptrap is persuasive to reviewers like Roger Ebert, who apparently knows a lot about good filmmaking but almost nothing about good science.)
There could be all kinds of reasons other than
animal protein causes cancer!
that people who live in countries with high rates of meat consumption are more likely to die of cancer. I'll give you just one: Animal protein is expensive compared to other foods, so people in prosperous countries eat more of it than people in poor countries do. People in prosperous countries also have longer lifespans because of better medical care - which means they live long enough to die from the diseases of old age, including cancer.
T. Colin Campbell, Neal Barnard, John McDougall ... I'm sure they're all intelligent enough to understand that correlation doesn't prove causation. I'm also sure they don't care, at least not when they can dig up a correlation that supports their vegetarian agenda. That's because they consider eating animal foods immoral. It's a sin, you see, so if they need to tell little white lies in order to stop people from sinning, that's okay. Nothing wrong with portraying correlation as causation if it supports the true cause.
So in that spirit, let's take a look at the studies that inspired my headline. Here are some quotes from
an online article
about a study linking vegetarianism to poor health:
Vegetarians may have a lower BMI and drink alcohol sparingly, but vegetarian diets are tied to generally poorer health, poorer quality of life and a higher need for health care than their meat-eating counterparts.