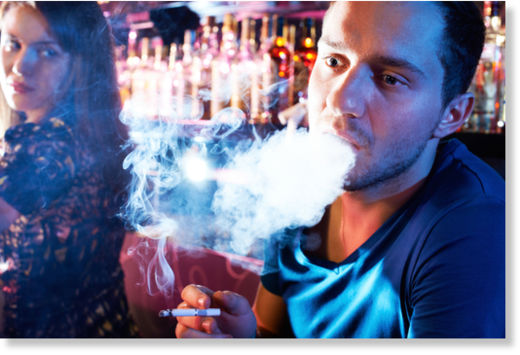 Although numerous studies seeking to find strong (or any) evidence of a link between SHS (secondhand smoke, or "passive smoking") and lung cancer have failed to find such, the popular wisdom (shared by most scientists) is that SHS is indeed a cause of lung cancer.
One reason for this widespread mythology is the failure of news media — both general and scientific — to take note of these studies.
Another example of this "conscious avoidance" has occurred recently. In June, at the annual meeting of the American Society of Clinical Oncology (ASCO, possibly the most prestigious meeting of cancer researchers), a Stanford medical student (Ange Wang) presented her (and colleagues') evaluation of lung cancer and smoking histories contained in the vast Women's Health Initiative (WHI) database.
Their conclusion
: among the 76,000+ profiles with all the requisite information, "among women who had never smoked, exposure to passive smoking overall, and to most categories of passive smoking, did not statistically significantly increase cancer risk."
The news report of this presentation only now has appeared on the website of the
Journal of the National Cancer Institute
(JNCI) — and
as of today, no media have paid attention to either the original report or the current news item.