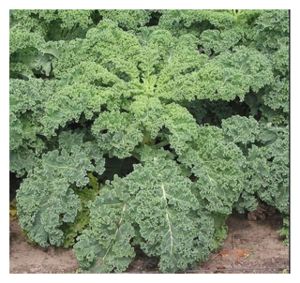 People who love kale, cabbage, broccoli and cauliflower often eat these vegetables on a regular basis. But over-indulgence may be dangerous. It may sound strange, but healthy-eating food addicts may be doing themselves harm.
A small study has found that if consumed in
prodigious amounts
, kale, and other members of the cruciferous family of vegetables to which it belongs, can be dangerous, and it doesn't matter if the kale is organic or not.
Biologist Ernie Hubbard is an
alternative medicine researcher,
living in Marin County, California. In 2010, he had the opportunity to conduct a study for a Cleveland-based company on a detoxification formula, called ZNatural. Hubbard is a molecular biologist with a background in biochemistry and genetics.
With his background, he was able to develop some tests not usually found in traditional laboratories, including "bio-impedence" analyzers that measure cellular energy and "chelating" formulas like ZNatural. While chelating formulas are controversial, ZNatural proved to be safe.
But it was during the testing phase of the product that Hubbard discovered something quite by accident, and that is the real story. Twenty volunteers were involved in the study conducted by Hubbard, and they happily peed into cups before, during and after the consumption of the ZNatural product.
Hubbard noticed an odd pattern in the testing of the urine samples.
Several people had high levels of thallium and cesium in their urine, two heavy metals. "At first, I just thought 'Oh, another one of those.' By the third or fourth, I started scratching my head," Hubbard said.