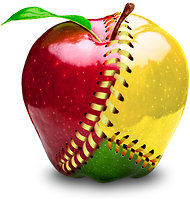 A new genetically modified apple that doesn't brown when cut open or bruised finally has been cleared to be grown in the U.S.
An arm of the U.S. Department of Agriculture said Friday — after a three-year wait — that the Okanagan Specialty Fruit's Arctic Apple in Golden and Granny varieties doesn't pose any harm to other plants or pests. The apple won't be at grocery stores yet, though this was its last major regulatory hurdle. The company is still waiting on the conclusion of a
voluntary review
by the FDA before the apple can enter the market place.