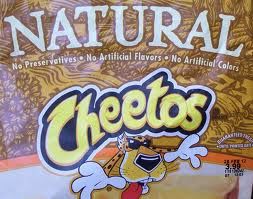 With consumers confusing natural and organic, the feds must not remain silent any longer.
The natural products business is booming. By some industry
estimates
, retail sales topped an eye-popping $100 billion last year, with nearly
60 percent coming from food
. No wonder more food marketers are labeling their products - from
Pepsi
to
Cheetos
- natural. But what does the term actually mean?
Despite the term's popularity - or because of it - there is no official definition of "natural." With the potential to deceive consumers, the issue is now reaching a breaking point. The proposed solutions from trade groups, lawyers and government agencies range from defining the term to suing over it to ignoring it. Some consumer-advocacy organizations are even
calling
for a complete ban on the use of "natural" in labeling. But such disparate approaches won't help shoppers become any less confused and may even make the problem worse.
One group that wants to define "natural" is called the Organic and Natural Health Association (ONHA), a brand new trade group whose
mission
includes "creating and promoting transparent business practices that safeguard access to organic and natural food, products, and services." I recently attended
Supply Side West
, an ingredient trade show, where ONHA hosted a panel about its plan to create a
Natural Seal certification
based on "objective and transparent criteria." CEO Karen Howard
said
that "defining the word 'natural' has become a priority for the natural products industry" and that her group plans to "take swift action." (By swift they mean by the end of 2015, Howard told me.)