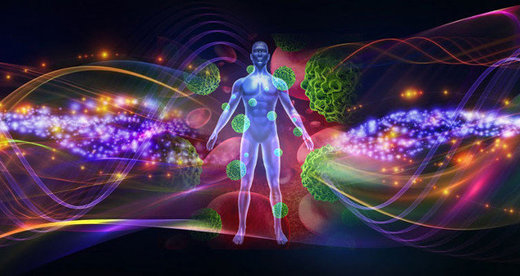 An important breakthrough may prevent people from suffering from cancer or the aggressive radiation and chemotherapy treatments used to kill cancer cells.
Anthony Holland, an Associate Professor and Director of Music Technology at Skidmore College in New York, U.S., and his fellow researchers discovered that, by creating custom digital electronic signals, they can destroy cancer cells and Methicillin-resistant Staphylococcus aureus (MSRA). In their laboratory experiments, the team used Oscillating Pulsed Electric Fields (OPEF) to induce sympathetic resonant vibrations which in a short amount of time
shattered targeted cells from pancreatic cancer, leukemia, ovarian cancer, and the dangerous antibiotic-resistant bacterium MSRA.
Below is an image showing the effect that the resonant frequencies had on leukemia cells.