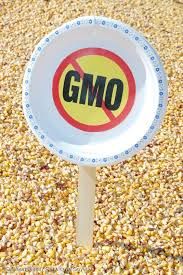 In the latest blow to the European Commission's laissez-faire approach to GM crops, at least 16 EU countries and four regions (in two other countries) are in the process of banning the cultivation of GM crops on their territories, with more expected to follow by a 3 October deadline for notifications to the EU, said Greenpeace.
On 2 October, eleven EU countries (Austria, Croatia, Cyprus, France, Germany, Greece, Hungary, Latvia, Lithuania, the Netherlands, and Poland) and four regional administrations (Scotland, Wales and Northern Ireland in the UK, and Wallonia in Belgium) had already formally notified the Commission of their intention to ban GM crop cultivation under new EU rules
[1]
. Statements by the governments of five additional countries inform of more impending notifications (Bulgaria, Denmark, Italy, Luxembourg and Slovenia)
[2]
.