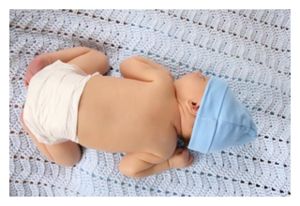 Many medications commonly given to newborns still have not been officially approved for use in this very young population, despite recent law changes encouraging the study of drugs in children, a new study finds.
That means that drug labels often do not have information about the correct dose that should be used in newborns, and doctors instead must use their best guesses based on their experience and information from adults and older children, said study researcher Dr. Matthew Laughon, an associate professor in the Department of Pediatrics at University of North Carolina at Chapel Hill School of Medicine.
Drug
studies in infants
are challenging for a number of reasons - for example, a baby's small size prevents doctors from taking several samples of blood that would be needed to understand the effects of a drug.
But researchers must find a way around such obstacles, because such studies are critical to understanding how to most effectively use drugs in newborns, Laughon said. Children and babies have a unique physiology and will not necessarily respond to drugs the way adults do, Laughon said.
"As a society that cares about its
premature babies
and newborns, it's really incumbent on us to make these vulnerable children less vulnerable," by using effective drugs to treat birth complications, said Dr. Edward McCabe, chief medical officer of the March of Dimes, who was not involved in the study.