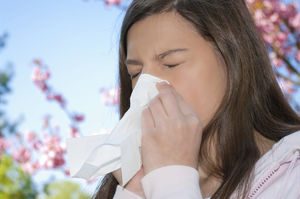 Whether you suffer from seasonal allergies or are susceptible to common year-round allergy triggers, such as certain foods or dust, allergy symptoms can impact your everyday life. Allergens release histamines that attack your body's cells, causing the familiar symptoms of runny nose, sneezing and watery eyes.
While there are dozens of over-the-counter antihistamines to choose from,
their negative effects can far outweigh the benefits.
Rather than risk the problems associated with these drugs, you can choose from several effective,
natural antihistamines
that can put a halt to your symptoms without putting your health at risk.