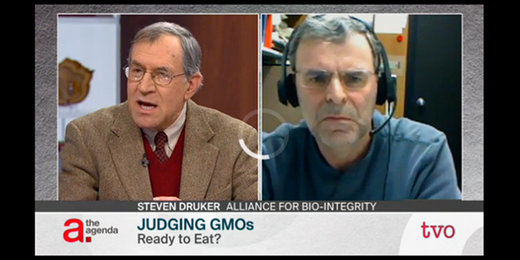 Steven M. Druker, J.D., public interest attorney and author of Altered Genes, Twisted Truth,[1] exposes the fictions fostered during the discussion with GMO proponent Robert Wager on TVO's "The Agenda"
A spirited discussion about genetically engineered foods was broadcast January 25, 2016 on
The Agenda
, the flagship current affairs programme of TVO, Ontario's public television network. (These products are also called "genetically modified organisms" or GMOs.) I presented evidence-based reasons for regarding these foods as abnormally risky and the current regulatory system as deficient, while Robert Wager, a biologist at Vancouver Island University, defended the foods and the system. However,
his arguments substantially relied on assertions that were either flat-out false or significantly misleading
. Some of his most serious distortions are detailed below, with citations to evidence that decisively demonstrates their erroneousness.