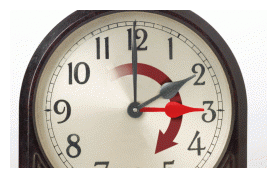 This weekend we move the clocks an hour forward, losing sleep but gaining an hour of evening sunlight.
But Daylight Saving Time may have serious health implications for some, making it a difficult, even potentially dangerous change, CBS 2′s Kristine Johnson reported.
"It affects my sleep, my whole life schedule. I get crazy," said Shayla Edwards.
"Our body has a natural circadian rhythm which is almost an internal clock that regulates our 24-hour cycle. It regulates our sleep-wake cycle and that can be disturbed fairly easily,"
said neuro-psychiatrist Dr. Julia Samton.
According to Samton, even moving the clocks just one hour may mean disrupted sleep patterns, and more, for some people.
"Most of our mental fog, that lack of mental clarity is from decreased of sleep," Samton explained.