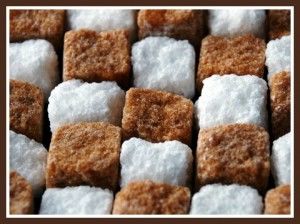 By now, most of us realize that sugar is not a health food and is meant to be consumed in moderation.

Comment: Even better -- don't consume it at all.


It's been linked with poor dental health, obesity, insulin resistance, metabolic syndrome, type II diabetes,
cell aging
, heart disease, and
cancer
.
What is less commonly publicized is the link between sugar consumption and liver health.
For years, fat was the subject of a
dietary witch-hunt
. It was implicated in obesity, type II diabetes, and a myriad of other health problems. The 2004 documentary
Super Size Me
chronicled the 30-day McDonald's-only diet of filmmaker Morgan Spurlock. During that month, Spurlock consumed 90 meals from the fast-food chain. He gained 24 pounds, his cholesterol level shot up to 230, and fat accumulated in his liver. Those results led many to believe that dietary fat was the culprit, despite the fact that Spurlock consumed
over 30 pounds of sugar
in that month.