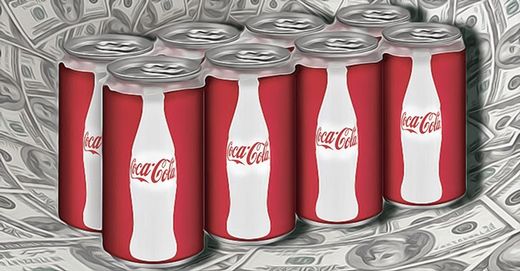 Did you realize that last month was American Heart Month? Coca-Cola sure did.
The corporate soft drink giant, who has been trying to combat declining sales in the United States, has
begun partnering with fitness experts
and nutritionists to promote a mini-can of Coke as a 'healthy' snack. In February, the idea of drinking a mini-Coke for heart health was suggested on many nutrition blogs and even in major newspapers and websites.
"We have a network of dietitians we work with," said Coca-Cola spokesman, Ben Sheidler. "
Every big brand works with bloggers or has paid talent.
"
Sheidler believes that such tactics are similar to product placement deals that a company may have with various television programs and films.