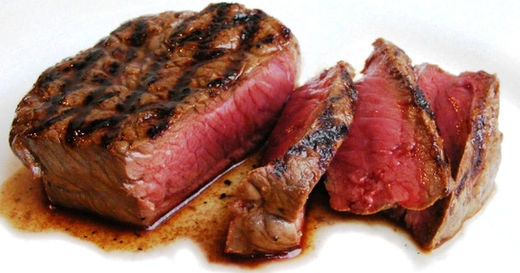 Iron has an unequivocally positive reputation among the general public. After all, pregnant women use it to construct tiny humans, tiny humans use it to become slightly larger, more functional humans, and our cells require it to grow. And in many developing countries, iron deficiency is a real issue. Too little iron can have disastrous effects on cognition, growth, and overall physical robustness. Even adult women who aren't building tiny humans inside their wombs may run low on iron due to
menstrual cycle blood loss
. Ask the average person and you'll hear "the more iron, the better." Consequently, many countries
mandate iron fortification of wheat flour
; in the US, we fortify pretty much everything with the stuff because it's just so, so good for us. Is it true, though?
Not necessarily.
There's another side to iron.
Its inherent proclivity for electron exchange can
create free radicals
that damage DNA, cells, and
blood lipids
.
Observational studies
link iron intake and stored iron to
diseases and disease states
like
type 2 diabetes
,
heart disease
,
insulin resistance
,
inflammation
, Alzheimer's disease, hypertension, fatty liver, hypothyroidism, arthritis, and
cancer
. The list of disease states connected to excess body stores of iron is impressive and, frankly, daunting. You name it, it's
probably linked to excess iron levels
. A
huge post
on the link between iron fortification and obesity went up at Free the Animal earlier this year. Heck, one researcher even thinks the iron content of tobacco smoke
may be responsible
for its negative health effects.