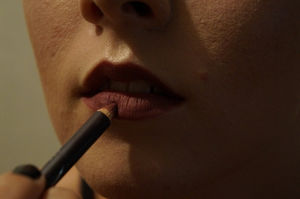 When I was a little girl, my favorite thing to do was watch my grandmother get ready to go out. She would sit at her vanity in bright pink curlers, dab on foundation makeup, ring her eyes with liquid eyeliner and paint her lids with pearlescent sky-blue shadow (after all, it was the 1970s).
Then came blush and flame-red lipstick. The best part was when she powdered her face with the puff from her gold Max Factor compact. She then pulled out her curlers, one by one, and wielded a fine-toothed pink comb to tease her hair into an enormous and magical beehive. Her final step was to apply what seemed like an entire can of hairspray. She emerged from this mist a goddess.
Fast-forward three decades. As an environmental-health advocate, I now know that my grandmother's mascara probably contained a preservative with the neurotoxin mercury, and her red lipstick was most likely made with some lead. As she sprayed her hair, she may have inhaled vinyl chloride, a potent liver carcinogen. Chances are her foundation had a few toxic ingredients as well.