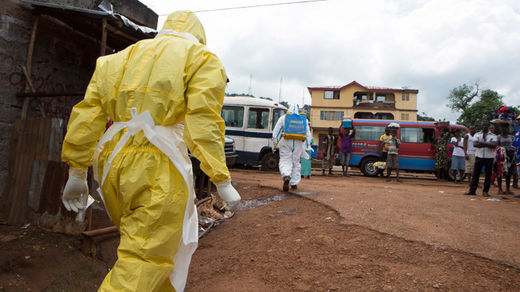 The UN's health watchdog, the WHO, says there are 60 days left to contain the Ebola outbreak, which has already claimed almost 5,000 lives. This is what you need to know about the killer virus.
1. It has been here for decades
The virus lives naturally in animals, mostly in sub-Saharan Africa. The first two recorded outbreak were in 1976. The Ebola virus (EBOV) is one of five members of the Ebolavirus genus, four of which cause lethal hemorrhagic fever. It was previously called Zaire virus, after the country that is now called the Democratic Republic of Congo.
There are currently two separate Ebola outbreaks underway. In addition to the one in Western Africa, which has already spread to the US and Europe, there is another one in the Congo.
Bats are the natural reservoir of the virus, because they can carry it without getting ill. Apes can suffer from it too. Humans may get infected by eating bushmeat or through feces, after which the virus can spread from human to human via blood, saliva and other fluids.