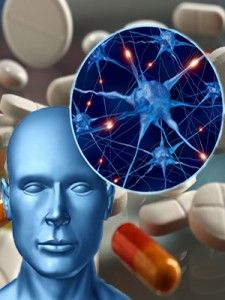 A new study in which researchers observed people making moral decisions while taking prescription drugs sheds light on how the neurotransmitters serotonin and dopamine are deeply connected to a variety of human behaviors.
When healthy people were given citalopram, a serotonin-boosting antidepressant, they became significantly harm aversive. In fact, they were willing to pay twice as much to prevent harm to themselves or others compared to people given placebo drugs.
In contrast, when healthy people were given levodopa, a dopamine-boosting Parkinson's drug, they became more selfish,
virtually eliminating altruistic behaviors
.
The findings provide insight into the neural basis of clinical disorders characterized by a lack of concern for others, such as psychopathy.