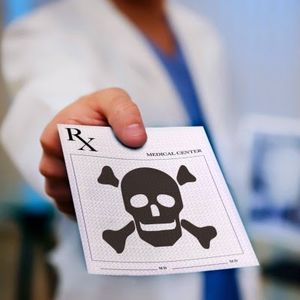 Readers may recall my recent article
"Proof That Past Is Prologue Pharmacologically"
about the thousand-year-old 'antibiotic' recipe that stunned today's scientists who 'tried it out' in their scientific laboratory, only to find that it killed off 90% of MRSA in mice.
For those who aren't familiar with MRSA (
Methicillin-resistant Staphylococcus Aureus
), here is a
short video
that lets you see the damage MRSA can do to the human body.
Juxtapose that video with
this one
wherein the laboratory scientist, who conducted the Anglo-Saxon 'antibiotic' recipe experiment four times with the same amazing results, explains their surprise.
The take-away message from this "re-discovery" should be this, in my opinion: Human biochemistry has evolved over eons of time and brought us to where we are now in life.
However, in less than 200 hundred short years in the United States of America at least, corporate modern medicine, with all its innovative 'sciences', e.g., vaccines, chemotherapy, and toxic pharmaceuticals, plus the chemical industry's toxic chemical 'enhancement' of food growing and processing has brought humans into a tragic, serious, and rapid decline in human physiology,
which is documented by the facts below:
1. Heart disease (which includes Heart Disease, Stroke and other Cardiovascular Diseases) is the No. 1 cause of death in the United States, killing nearly 787,000 people alone in 2011.
2. Heart disease is the leading cause of death for people of most racial/ethnic groups in the United States, including African Americans, Hispanics and Whites. For Asian Americans or Pacific Islanders and American Indians or Alaska Natives, heart disease is second only to cancer. [CJF emphasis added]
3. Direct and indirect costs of heart disease total more than $320.1 billion. That includes health expenditures and lost productivity. [1]
[It should be noted that heart disease became a prominent health problem in the 1900s.]
4. The American Cancer Society has been keeping statistics since 1952. According to the ACS 2015 report, "Cancer is caused by external factors, such as tobacco, infectious organisms, and an unhealthy diet, and internal factors, such as inherited genetic mutations, hormones, and immune conditions. These factors may act together or in sequence to cause cancer." [2]
[Note that chemicals or toxic pollution are missing from that list!]