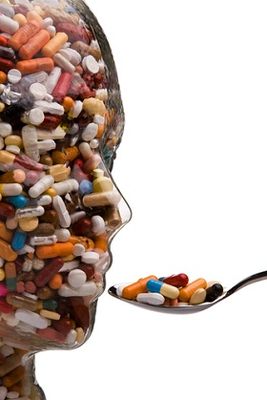 In the year 2011, more than
five billion
hydrocodone-containing pain pills were prescribed to an estimated 47 million American patients.
According to a recent report
1
from the US Centers for Disease Control and Prevention (CDC), in little over one decade (1999-2010), deaths from prescription painkiller overdose - whether accidental or intentional - leapt up 400 percent among women and 265 percent in men.
Last year, CNN's chief medical correspondent
,
Dr. Sanjay Gupta also reported that:
2
"Distribution of morphine, the main ingredient in popular painkillers, increased 600 percent from 1997-2007, according to the U.S. Drug Enforcement Administration.3
In the United States, we now prescribe enough pain pills to give every man, woman and child one every four hours, around the clock, for three weeks."
Not surprisingly, deaths from these addictive and dangerous drugs have ballooned and become a significant societal problem. Overall, prescription drug deaths have
far
surpassed deaths from illicit street drugs, accounting for about three-quarters of all drug overdose deaths in the US.
Funny how among all this prescription drug carnage, American politicians still have the gall to single out
dietary supplements
as
the
threat to public health to be curbed through more stringent regulations and safety testing...
Among women, the overdose death rate is currently highest among 45 to 54-year olds, suggesting that at least a portion of these drugs are probably prescribed appropriately for pain. Unfortunately, many fail to realize just how addictive these drugs are, and how they affect other systems in your body.