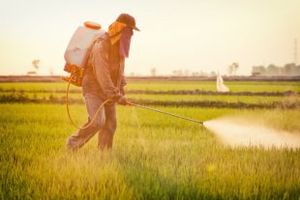 The fight against glyphosate is gaining momentum, and where governments are not stepping up to enforce bans, citizens and private companies are taking it upon themselves with major successes.
The World Health Organization's official recognition of the health damage caused by glyphosate, the world's most widely used herbicide, is having ramifications around the world. National governments are moving to restrict the chemical, campaigns to ban it are intensifying, and now 'Roundup Ready' GMO crops are coming under the regulatory spotlight.
Could it be that the World Health Organisation's classification of glyphosate as a 'probable carcinogen' (see
[1]
Glyphosate 'Probably Carcinogenic to Humans' Latest WHO Assessment
,
SiS
66) will be the final nail in the coffin for the world's most popular herbicide and Monsanto's flagship product?