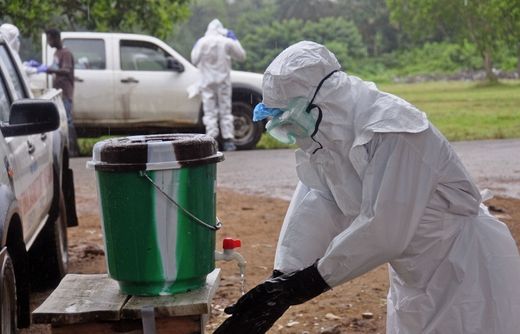 The number of people infected with the Ebola virus may surpass 20,000, the World Health Organization said on Thursday.
"The outbreak continues to accelerate.
More than 40% of the total number of cases have occurred within the past 21 days
," the UN health agency said in its roadmap plan issued to deal with the outbreak.
The total number of probable and confirmed cases in the current Ebola outbreak in the four affected countries (Guinea, Liberia, Nigeria, and Sierra Leone) is 3,069, with 1,552 deaths, the WHO reported.