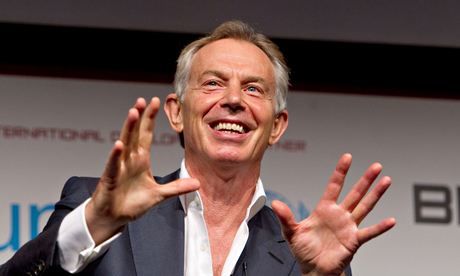 With most of the Balkans firmly under the grip of the Atlantic Empire, the empire now seem to be placing their dirty paws on the only place in the region that is left for them to further pillage, plunder and colonize: Serbia. War criminal Tony Blair is back in town, and so are some of the criminals that were directly involved in bombing Serbia in the 1990s. Once Blair arrives in town, fellow warmongering psychopaths can't be far behind.
In 2014 former CIA Director David Petraeus, now chairman of KKR Global Institute, subsidiary of Wall Street vulture capitalist firm KKR & Co., visited Serbia and met with Prime Minister Aleksandar Vucic, who welcomed him and his plans with open arms. The theme of their conversation was about 'attracting foreign investors' - neoliberal economic-speak for plundering Serbian companies, workers and resources. Petraeus emphasized that KKR Global Institute
wanted to contribute to the 'economic development' of the country
, and that it wanted to turn Belgrade into a 'center for digitalization' in the region. We all know what that really means. It seems that they're following through on such plans: in the last year
a significant portion of Serbian media has come under KKR management
.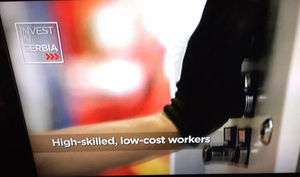 Maybe the U.S. government's grip on Serbian media and government can also explain
this shameless video
that recently appeared on CNN, where the Serbian government boasts about their 'low-cost, high-skilled workers' (slaves) in an effort to attract foreign investors (slave-masters). This is the modern face of imperialism: government officials of US client nations today are begging - and even paying - for agents of the empire of chaos to come and mistreat and impoverish their workers in return for kickbacks for the local government officials.
The now 'free' Serbian government is not only giving away control of its media to its oppressors; it's bringing in the oppressors to 'advise' the government on policy-making.
Tony Blair
also made regular visits to Belgrade in recent months, but it seems that he's now staying for good and will be 'offering his expertise'. As Prime Minister, Vucic has performed quite a turnaround since he - as minister in the Yugoslavian government while Blair was bombing his country - was listed as an editor of a book titled
English Gay Fart Tony Blair
.