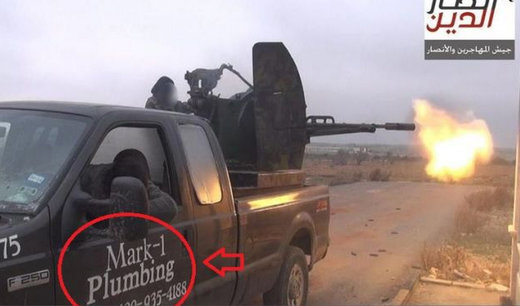 The nightmare is not over for Libya. In fact, it may only have just begun. Sirte, Muammar Gadaffi's birthplace and the last major city to fall to the 'rebels' in 2011, is once again occupied by terrorists. In recent communication with the leadership of
Libya's Tribes' Council
, US contacts
James and Joanne Moriarty
were told that the leadership of ISIS (Islamic State), Boko Harim ('ISIS in Nigeria'), Ansar al-Sharia ('ISIS in Libya'), and possibly others, all gathered in Sirte, Libya, for meetings that took place around the 9th and 10th of December 2015.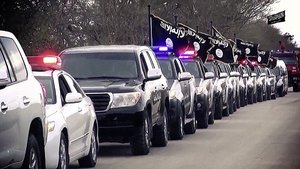 In their discussion with myself and Joe Quinn on our
Behind the Headlines radio show on Sunday December 13th
, the Moriartys relayed how Sirte, once a thriving city on Libya's Mediterranean coast, but now a stronghold of cut-throats and bandits, was placed on full lock-down for the mid-December terrorist coven.
Much of Sirte's population of 300,000 either succumbed to genocide or fled during and after the violent 2011 coup and NATO bombardment in Libya (
told fully in horrific detail for the first time here
). By mid-2012, about 70% of the population had returned to Sirte, then spent three years attempting to rebuild until, in February 2015, 'ISIS' terrorists appeared out of nowhere - in a fleet of brand, spanking new Toyota pick-ups - and commenced a siege of the city.
In August 2015, ISIS
brutally quelled a rebellion
by citizens who took up arms to try to push the terrorists away from their city. Desperate, the Council of Deputies (one of Libya's two 'legitimate' governments - three if you include ISIS) formally requested support from the Arab League in the form of airstrikes against the terrorists.