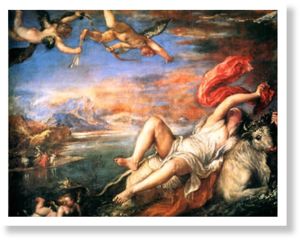 Spanish philosopher
Santayana
warned that those who cannot remember the past are condemned to repeat it, but a more serious problem than mere historical amnesia is historical revisionism, where whole societies somehow become convinced of something that never happened or just the opposite of what really happened. The history of Greek and German debt is a good example.
Money creation VS debt creation
Debt and money are frequently confused. We read about money creation, "money created out of thin air", and we imagine printing presses spewing out tons of paper bank notes.
The only drawback of money creation is the erosion of the value of the currency (inflation) because of excessive supply. To illustrate this process, imagine a gigantic oil field were to be found in Siberia tomorrow; it would reduce the price for oil because of the increased supply.
In this sense, money creation impacts every operator (banks, states, citizens) holding money, by decreasing the value of their holding. The more money that exists, the less it is valued, like most other commodities.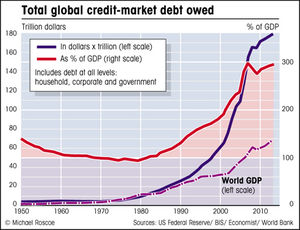 But today,
97%
of digital money is "created" through debts issued by private banks. This means that, today, money is not created to serve economic development or national monetary policies but solely to maximize the profits of private banks.