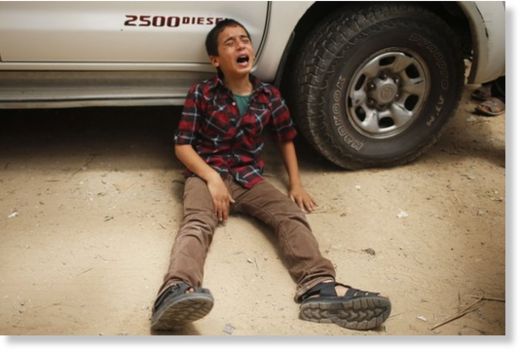 Israel's latest game of "kill the Palestinians" began as a result of the kidnapping of 3 Israeli teenagers. No one knows who did it. Hamas denied they had anything to do with it, Israel has no evidence that Hamas had anything to do with it, and yet Israel blamed Hamas and, on the basis of that spurious claim, began bombing Gaza's civilians.
The latest example of unfettered Israeli criminality and brutality came today when Israeli missiles targeted part of the beach in Gaza, specifically, a part of the beach where four young Palestinian boys were playing football. This comes on the heels of
last week's massacre
of 9 young Palestinians in a beach cafe as they watched the World Cup.