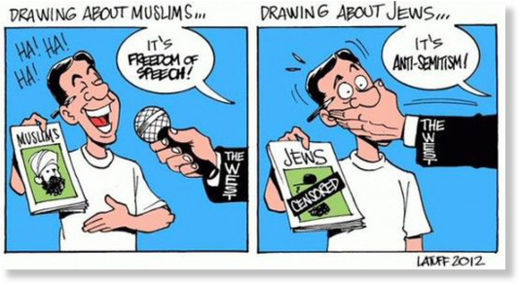 In the last few days since the mass shootings at the offices of the Parisian satirical magazine
Charlie Hebdo
, and a Paris Kosher supermarket which left 17 dead, France has seen
massive demonstrations
in support of the victims and their families, a catchy but misplaced meme of solidarity with the slogan "
Je suis Charlie
", and a string of anti-Muslim
hate speech
and
attacks
. The head of the French National Police is warning of "
further attacks
", the government is pushing a hard-line stance in the war on terror, and the country is on red alert. Some are calling it France's 9/11. That could be closer to the truth than they intend to convey by making that particular connection, assuming anyone knows the real culprits behind the 9/11 attacks.
To see why, first let's take a look at the Paris attack, the suspects, and what the media has been telling us about them.