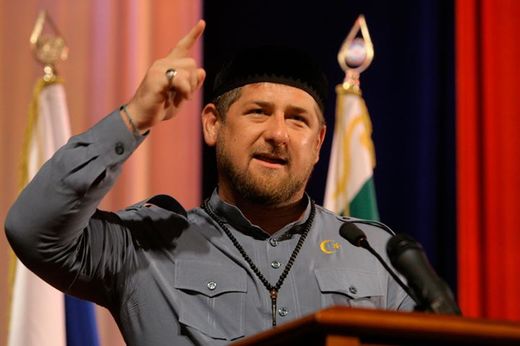 Yesterday, Head of Chechnya Ramzan Kadyrov
told NTV channel
he'd like to quit his post as leader of Chechnya and help the local militias in Novorussia (Donetsk and Lugansk) fight their Ukrainian attackers. This comes after Kiev's corrupt officials initiated criminal proceedings against him last week and threatened to put him on an international 'wanted' list. He responded:
They can keep saying whatever they like. But I am going to ask the (Russian) president for permission to quit my post in order to go to Donbass to protect the interests of those citizens who are fighting there now.
The day after the probable
false-flag
terror attack in Chechnya's capital city Grozny
on December 4, several
members of the Ukrainian Rada
, including Yuri Beryoza, Andriy Levus and Ihor Moiseychuk voiced their
support
for the terrorist attack, calling for a "second front" to open in Russia's Caucasus region. One of these fools, Moiseychuk, even implied a wish
for Kadyrov's assassination
, uploading a video of him shooting an assault rifle at a photograph of Kadyrov.