"An iron curtain has descended across the continent..."
So said Winston Churchill during his speech at Harry Truman's Missouri hometown in 1945, more or less officially declaring the Cold War to 'contain' Soviet Russia and establish the West's
de facto
control of the planet. That 'iron curtain' was mostly metaphorical, but the steel wire chain-link fences that are being erected today along Hungary's border with Serbia are very real. As
Hungary, Austria, Slovakia and the Netherlands all follow Germany's lead
to impose border controls, effectively suspending the EU's open borders policy, you have to wonder what other moves are afoot in Europe's unfolding migration/refugee crisis.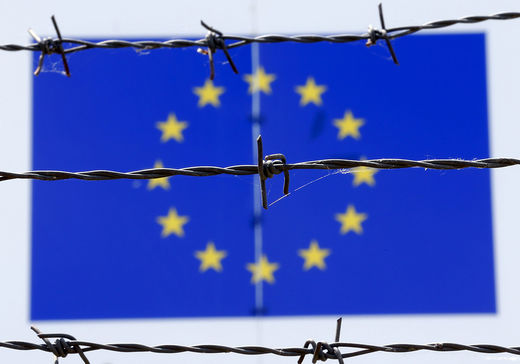 The stream of refugees from Syria is just one branch of many coming to Europe from as far away as Afghanistan and central Africa. All these places have been - or are still being - destroyed by NATO and/or proxy forces in the post-9/11 war frenzy. Regarding the broader refugee crisis,
Western leaders knew full well, prior to obliterating Libya, that a significant increase in the numbers of people coming north from Africa into Europe would be the logical result:
Italy and Silvio Berlusconi face Libya dilemma

BBC News, 1 March 2011

"Italy's interior and foreign ministers seemed equally cautious at first, painting Libya not as a military priority but a humanitarian one.

They conjured up disturbing predictions of mass unchecked migration from Libya into the EU - suggesting it would be of biblical proportions with as many as 300,000 fleeing to Europe.

Other EU capitals said Italy was over-reacting to a crisis that had yet to materialise, but the Italian worries had been registered.‌
By most accounts, the refugees from Syria alone constitute the largest mass movement of people since the last major US-Russia proxy war in Afghanistan in the 1980s. How fitting that right-wing Islamist nut-jobs -
funded, armed and trained by the US and allies
- are responsible for both sets of refugees. Among the waves of people coming from all across Washington strategists' "arc of crisis",
there have been many children who have washed up dead on European shores in recent years
- all of them fleeing the direct or indirect consequences of the West's 'humanitarian' wars.