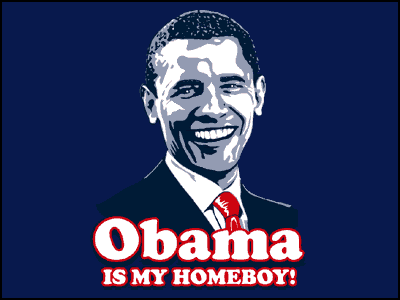 I'd like to direct these words to my fellow black people. (This, by no means, excludes non-blacks so feel free to read on cause this definitely affects you too.) Specifically those of you who remain spellbound by the POTUS. Looking back to 2008, I can remember the cheshire cat smiles, the secret, gloating conversations away from the ears of white folks, the misplaced sense of pride when Obama took to the podium and gave one of his erudite and articulate speeches. Older black men -- Dad, this includes you -- who looked dreamily into space saying, "I never thought it would happen in my lifetime...." It was as if Uncle Sam himself kissed the boo-boo of 400 years of slavery, jim crow segregation, lynchings and rampant discrimination, wrapped it in a bandage and gently swatted us all on our collective butts urging us back outside to play cause it'll all get better.
There was so much talk about how cool Obama was, how he had "swag". Besides being an actual black person, he was way cooler than our ostensible first black president, Bill Clinton, when he got down on the saxaphone on the Arsenio Hall show. Then there was Obama showing off his super smoothe dance moves with Ellen, playing pick up basketball games and wonder of wonders, crooning an Al Green tune at the Apollo!
Are you too blinded by the blackness to notice that interspersed with all this Super Soul Brother Number One activity there are some very nefarious deeds taking place?