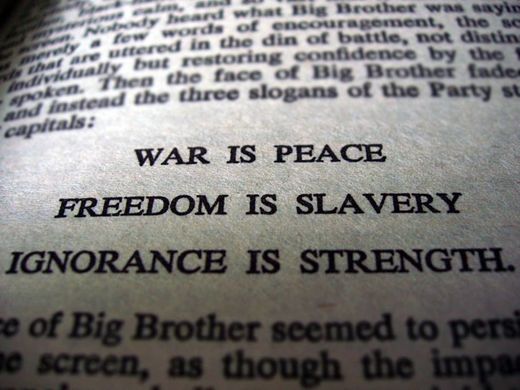 The latest chapter in NATO's 'anti-terror' operations seems to be opening up, again in Libya.
In case you didn't know, 'ISIS jihadists' are
coming
to Europe and the UK! Disguised as Muslim refugees they are "
hell-bent on committing atrocities
," thus the necessity of 'bombing them over there so we don't have to bomb them here'. The story goes that ISIS is 'blending in' with refugees on their boat crossings to Europe, thus ALL refugees coming to Europe could potentially be 'terrorists'. So, bomb them!
The US (NATO) which is
responsible
for causing the humanitarian crisis and, as it happens,
ISIS itself
, is once again offering a 'solution' to a problem it created. If you don't want hordes of refugees, then don't bomb their homes; that's the simple truth that is lost on NATO warmongers. But the price of killing innocent people - as Madeleine Albright would say - is always "worth it". Especially when you can just call the refugees you create "terrorists", and threaten to kill them too.
NATO is not only capitalizing on the ISIS 'threat', it's using the 'concern' about the refugee crisis it created to continue to 'manage' the Middle East in a way that ensures Western control of the oil spigot and keeps Russia and China out of southwest Asia. Another Western intervention will, of course, cause even more displaced persons and spawn more terrorists in a never-ending loop, but don't expect the goons running NATO to care or have the perspicacity to foresee that inevitable consequence. It's a twisted world of psychopaths in power that wouldn't appear in your worst nightmares.