Remind me again, what is US policy in the Middle East Southwest Asia?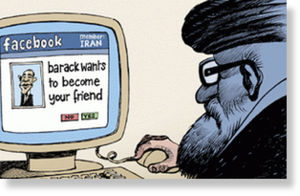 Confused by the US'
contradictory 'handling' of Iran
? The Obama administration appears to be courting Iran, while the Republican and AIPAC-dominated Congress is pushing for war.
The struggle lies in the efforts of the US government to keep Iran 'on side' lest it be lost to Eurasian integration
. They think they have 'a good read' on Iran and that they can entice it by resolving the contrived 'nuclear issue' while whispering sweet nothings in Iran's ear about ousting Russia as a major supplier of Europe's energy needs. Their difficulty lies in dealing with the fundamentalists in their midst who are constitutionally incapable of grokking realpolitik. That's why Bibi was right to be paranoid about
'foreign powers' interfering in the Israeli elections
. More 'level heads' among the Washington elite wanted to see the back of him,
thus improving their chances of 'managing' the center of the world and maintaining their dominance of the region
. The Obama administration is now putting out feelers about
passing a UN resolution condemning Israeli settlements
and ditching its long-standing policy of vetoing every single UN resolution critical of Israel. But don't get your hopes up about a substantive US-Israel rift: nearing the end of his last term,
Dubya did the same thing
.
It's a similar story of instigating then 'managing' conflict with respect to Syria. From being absolutely determined to see the back of Assad, John Kerry is now prepared to
negotiate a settlement with him
, or so he says. Elements of the US media are haranguing Kerry for his 'peacenik' proposals. I would again caution against seeing this 'flip-flopping' as a sign of US government incompetence or weakness. Ultimately, performing a balancing act of advances and retreats, hardline statements and conciliatory tones, is
what the strategists speaking through mouthpieces like Kerry do in order to reach their goal, which is, of course, total hegemonic world domination
. Basically, you can't trust a word they say.