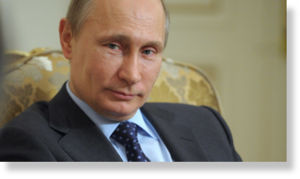 Russian president Vladimir Putin recently
sent a letter
to 18 European countries that are consumers of Russian gas, telling them that, while Russia is eager to honor all of its energy commitments, the situation in Ukraine is getting to the "critical" point where supplies of Russian gas to Europe through Ukraine may be threatened. Speaking to reporters, Putin summed up the essence of what he wrote to his EU counterparts:
Russia is acting very neatly, very considerately and respectfully towards our partners. We will certainly guarantee in full the honoring of all our obligations to our European consumers. We are not the problem, the problem is ensuring transit via Ukraine ...
What's he talking about?