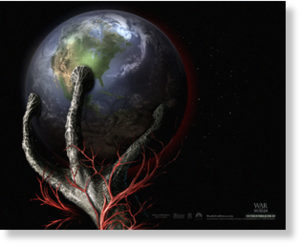 We seem to be surrounded by an almost invisible world that can manipulate us in any way. ~ John Keel
On Sunday, October 30
th
, 1938, millions of radio listeners in the USA were shocked to the core by a radio announcement about a Martian attack on Earth. They panicked, some ran out of their homes screaming, others packed up their cars and fled. Even though the ground-shaking news turned out to be nothing more than a portion of Orson Welles' adaptation of the well-known book,
War of the Worlds
by H. G. Wells, many of the listeners believed what they heard on the radio was real.
In his infamous broadcast, Orson Welles set the scene by saying: "We know now that in the early years of the twentieth century this world was being watched closely by intelligences greater than man's and yet as mortal as his own..."
While Welles' radio stunt was fiction, a careful analysis of the evidence suggests the actual reality surrounding UFOs and all things associated is much stranger than any fiction ever invented by a human mind.