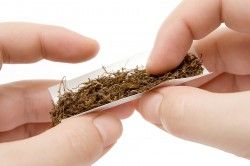 Earlier today I posted a comment on
this BBC article
. It was one of those comment boxes where you submit your name, location, ph. number and email address and it gets sent off to the BBC's department of censorship for rejection.
My comment went something like: "It's nice to finally see some official recognition that sugar is involved in cancer. Governments should redirect the funds they allocate to anti-smoking campaigns towards a campaign to inform people about the dangers of a high-carb diet and to promote a Paleo diet, as a way to prevent the spread of cancer".
The strange thing is, right now there are no comments at all under that article, and there is no longer any option to comment, so I was wondering what actually happens to them and what the point of asking for comments is.
A while ago I found out. A nice program researcher from the BBC called me and referred to my comment and asked me if I would like to take part in a BBC radio show that is to discuss the 'tidal wave' of cancer that is bearing down on us all. The researcher asked me what the Paleo diet was and how I found out about it and, after I explained the basics to her, she said would email me back and let me know if they wanted to talk to me. Well, the radio show is airing as I write this, and I haven't heard back from the nice researcher lady, so I guess they didn't like what I had to say. So I'll just say it here.