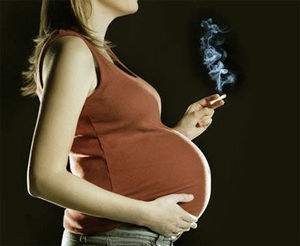 In about 1999 I was asked to analyze the data of pregnant women with respect to smoking for a major health insurance company. They were running a campaign to get pregnant women to stop smoking and they expected to find interesting data to support their case.
I used to teach college courses covering the topic. The text books said that smoking causes underweight premature babies. Because of this babies of smoking mothers are more likely to have birth defects. With alcohol, two drinks a day was considered safe, but with tobacco, there was no safe threshold. I thought this was rather strange. You smoke one cigarette while pregnant and you are more likely to have birth defects? Even for a hard core health fanatic that is difficult to believe.
Here is what was found in the data. Babies of smoking mothers average weight was 3232 grams (7.1 lbs.). Babies of non-smoking mothers averaged 3398 grams (7.5 lbs.). That is about a half pound difference and it is statistically significant. Seven pounds is a good healthy birth weight that does not set off any alarms. Babies are considered underweight if they are less than 2270 grams (5 lbs.). 4.5% of smoking mothers babies were underweight and 3.3% of non-smoking mothers babies were underweight. This difference is not significant.
There is no indication here of a health risk from smoking based on weight.