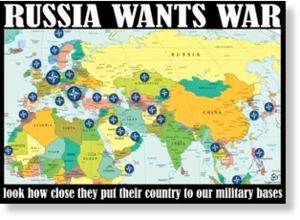 In late November 2013, the 'Euromaidan' in Kiev began as a popular protest against a generalized state of corruption and cronyism in Ukraine. The spark that ostensibly ignited the protests was the inability of then President Yanukovych to sign an EU Association Agreement that would cut Ukraine's economic and military ties to Russia in favor of a closer relationship with the EU and NATO.
The EU had made the release of former Ukrainian prime minister and "gas princess" Tymoshenko a precondition for signing the agreement. But the fact that Tymoshenko was/is a
convicted embezzler of state funds
, combined with the rather severe economic impact the EU Association Agreement would have had on the Ukrainian economy, made it impossible for a consensus in the Ukrainian government to be reached, despite the fact that
Yanukovych urged Parliament to put aside their differences and ratify the agreement
. In fact, the EU's insistence that Tymoshenko be released appears now to have been designed to ensure the EU-Ukraine Association agreement failed and Yanukovych blamed for that failure and removed from office. Whatever the case, when the agreement was not signed, Ukrainians took to the streets in protest, right on cue.