Cosmos. Earth. Man.
Four weeks ago I ordered the book "
Cosmos. Earth. Man
" by A. G. Parkhomov[1]. Two days ago it arrived from Moscow.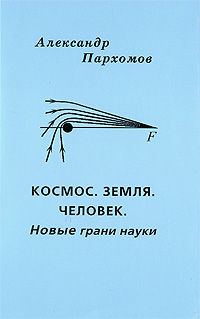 I was excited. I started reading it right away.... the last chapter first. Actually, I read the back cover first, so let me quote from that so you'll have an idea of where we might be going today.
Aleksandr Georgievich Parkhomov (Александр Георгиевич Пархомов) completed his education at the Moscow Engineering Physics Institute. He then worked at the Division of Radiation Physics of this institute. He directed the research group investigating of the properties of ultra-weak neutrinos at the Moscow Aviation Institute. He is Professor of the International Slavic Academy, Head of the Laboratory ''Rhythms and Fluctuations" of the Institute for Time Nature Explorations and author or co-author of more than 130 scientific publications.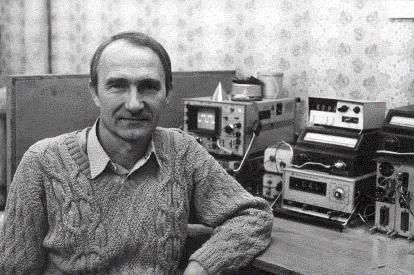 Parkhomov's scientific career is very different from my own. He is mainly an experimental physicist, dealing first of all with facts and data and trying to understand them using the simplest possible explanations. Only when they fail would he then look for more sophisticated explanations. He has almost twice as many scientific publications as I do! And yet, in spite of these differences there is something that we both share: scientific curiosity that drives one to seek scientific explanations of the unexplained. That is what I was always looking for: the high-level scientific research into "paranormal" stuff. That is why I started reading his book from the last chapter, Ch. 4, entitled "Where physics is powerless". He has done what I always wanted to do (but never did): real, first-hand research, rather than just speculations.
The first three chapters of the book deal with those phenomena where physics still has something to say, some explanatory ability: all kinds of radiations and their strange properties, radioactivity, electronics, physical and chemical reactions of biological systems, noise, information, dark matter and dark energy, neutrinos etc.; all relatively normal. But the last chapter describes his experimental research into "psychic" phenomena. It also describes his conclusions.
So, let me start with a description of just one type of experiment that needed to be done at the early stage of this research, probably the least spectacular.