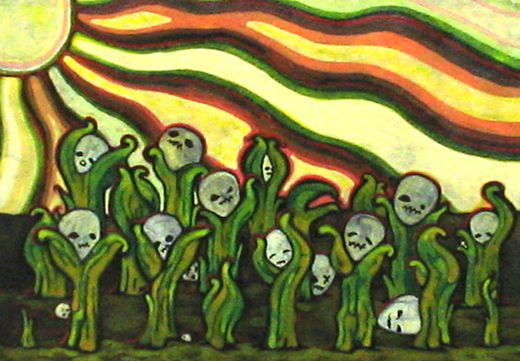 Several years ago the general public was completely unaware of GMOs and GE foods (genetically modified organisms or genetic engineering), but today the topic is becoming rather well known, thanks to growing education and alternative media coverage. The general public is becoming better informed about the potential harms and health issues associated with biotechnology and bioengineered foods, but the
smoke and mirrors
the mega-corporations use to obfuscate deeper understanding of the dangers inherent in such 'mad science' increases in tandem with growing awareness.
Ok, so a lot of people know they are eating GMO's and what they are, but the real question is: are GMOs actually safe, as proponents and supporters of biotechnology claim, or are they not? Should we be worried about the long-term health and environmental effects of genetically altered foods? In the following article I hope to present clear evidence and data for stating very definitively: YES! We should be very concerned!
As an organic farmer, agriculture consultant and researcher, I became interested in the GMO issue over seven years ago, particularly their effects on the soil and the contamination or mutation of various plant species. 'Connecting the dots', so to speak, it dawned on me how serious this issue is, not just in terms of the environmental effects of GMOs, but also the consequences of eating GMO foods for human health.
A very disturbing picture began to emerge.