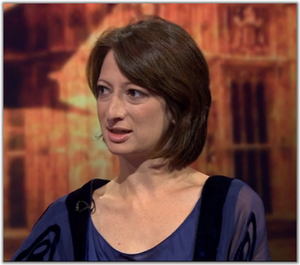 Two BBC news stories, one published on
August 29th
, the other on
September 30th
, contain video of an alleged Syrian government "napalm" attack on a "Syrian school playground" during the last week of August 2013. The September 30th video refers back to the original story, one month previously.
Both videos are from the same 'Panorama' investigative reporting program that aired on August 30th, the same day that the UK parliament rejected Prime Minister David Cameron's attempt to sanction the NATO bombing of Syria.
Both videos contain the testimony of an English doctor allegedly working with the supposedly humanitarian 'NGO' '
Hand in Hand for Syria
'.
The doctor in question may be 'Doctor Rola Hallam', who appears to be a British ex-pat or 'exiled' Syrian woman or, perhaps, the daughter of Syrian 'exiles'.
Doctor Hallam
appeared on BBC's Newsnight program on August 31st
, one day after the UK parliament vote, to complain about the fact that Cameron's move to attack Syria had been rejected by the UK parliament.