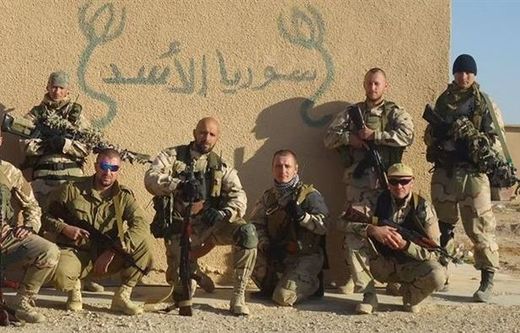 Last month, in a task almost as difficult as Diogenes' search for one honest man, the U.S. allegedly found a staggering
60 'moderate rebels' in Syria
to train in its
interventionist program to oust Syrian president Bashar Al-Assad
'war against the Islamist terrorists'. This crack team of 'moderate' fighters, trained by the U.S. amid thousands of similarly-motivated terrorists of the Islamic State/al-Nusra/Free Syrian Army variety, demonstrated their valor by immediately
refusing to fight
Al-Qaeda-affiliated al-Nusra Front in Syria, a dangerous hesitation because they were subsequently
attacked
by al-Nusra fighters anyway.
As news of the group's uselessness reached Washington at the beginning of August, Obama then
pledged airstrikes in Syria
to defend said 'rebels', even from 'attacks' carried out by the legitimate authorities in Syria. The airstrikes began a couple weeks ago, launched
from NATO bases in Turkey
, thus opening a second front of air raids against Syria from the north, following over a year of NATO airstrikes from Iraq 'against Islamic State targets' in both Iraq and Syria's southern flanks. The
massive bomb attack
in late July at a Kurdish political youth meeting in Suruc, southern Turkey - allegedly carried out by 'ISIS' from Syria -
the day before the Turkish air force joined in US bombing raids against targets in northern Syria
, is also extremely suspect. I think we can reasonably suggest that internal political opponents were targeted by Erdogan's neo-Ottomanist regime, and
their deaths used to justify cross-border air raids against Kurds in northern Syria
.
Turkey's perfidy in all this needs to be underscored. Syria-based analyst Thierry Meyssan reckons the Russian alternative gas pipeline route to Mediterranean Europe - 'Turkish Stream', signed between Putin and Erdogan last December - is
dead in the water
. Indeed, Gazprom
suspended related construction contracts in early July
, before
halving the gas transit capacity
slated in the original deal. Turkey's official stance regarding Crimea's secession to Russia is that it "
will never recognize Russia's annexation
." Ankara has also been
dangling massive loans to the Kiev regime
and
hosting a Crimean Tatar lobby group
convention, attended by Kiev's foreign minister, and calling for Russia to 'return Crimea to Ukraine'.