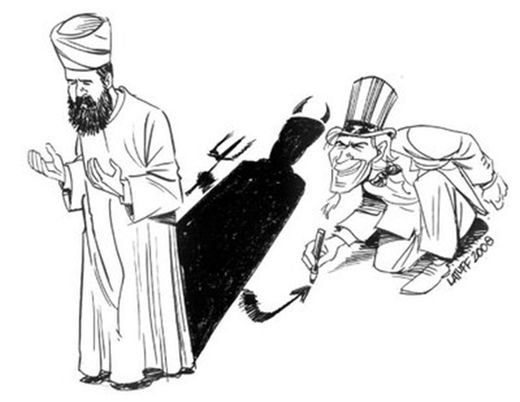 For years now in the
U.S.
, and in European countries such as the
UK
,
Germany
,
The Netherlands
, and
France
, Muslims have experienced difficulty when it comes to finding a job, due to the ever-increasing Islamophobia. And that's not all, a 2006
report
by the European Monitoring Centre on Racism and Xenophobia, entitled "
Muslims in the European Union: Discrimination and Islamophobia
", concludes:
Regardless of their ethnic background and/or approach to religion, many European Muslims are facing discrimination in employment, education and housing.
Discrimination against Muslims can be attributed to Islamophobic attitudes as well as to racist and xenophobic resentment, as these elements are often intertwined. Hostility against Muslims must therefore be seen in the more general context of xenophobia and racism towards migrants and minorities.
It is evident that Muslims are experiencing Islamophobic acts, ranging from verbal threats through to physical attacks, even though data on religiously aggravated incidents is collected on a limited scale.
The available data on victims of discrimination show that European Muslims are often disproportionately represented in areas with poorer housing conditions, while their educational achievement falls below average and their unemployment rates are higher than average. Muslims are often employed in jobs that require lower qualifications. As a group they are over-represented in low-paying sectors of the economy.
Many European Muslims, particularly young people, face barriers to their social advancement. This could give rise to a feeling of hopelessness and social exclusion.
Racism, discrimination and social marginalisation are serious threats to integration and community cohesion.
Now that
anti-Islamic sentiments have risen by 110% in France
, and
'anti-Islamization' demos
have been held in several countries, chances are high that the disadvantageous position Muslims
already
were in prior to the Paris attack will only get worse. Needless to say, this is far from fair, considering that the Muslim majority had
nothing
to do with the recent attack in Paris, just as they didn't have anything to do with the 9/11 attacks in the U.S. Yet they've become the very target of hatred, and it affects their daily lives quite significantly.