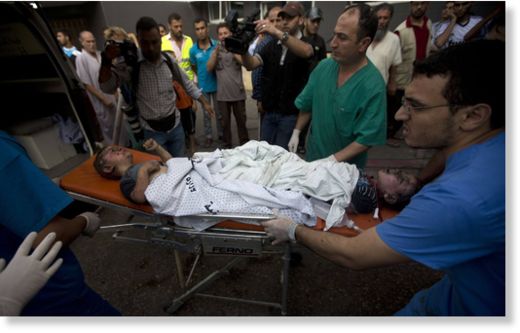 Dead women, dead children, dead babies. Limbs missing, brains missing, guts spilled out on the floor. It's impossible to put a positive spin on those kinds of images, unless you're Israeli Prime Minister Benjamin Netanyahu.
Two days ago, Bibi sought to explain why, in the space of a few hours, Israeli soldiers, under his orders,
massacred 63 people, including 17 children, in the Shuja'iya neighborhood to the east of Gaza City
. He said:
"We have to protect ourselves. We try to target the rocketeers, we do. And all civilian casualties are not intended by us but actually intended by Hamas who want to pile up as many civilian dead as they can because somebody said they use telegenically dead Palestinians for the cause. They want the more dead the better."