Given the highly toxic state most people find themselves in, the rapidly changing environment which we live in, and the incredible ability that iodine has to strengthen people's health and improve their lives, I decided to write the following summary about iodine supplementation as an introduction to the subject. The information presented here is based on preliminary research available on this
forum discussion thread on iodine
and on the books
Iodine: Why You Need It, Why You Can't Live Without It
(5th Edition) by Dr. Brownstein, and
The Iodine Crisis
by Lynne Farrow.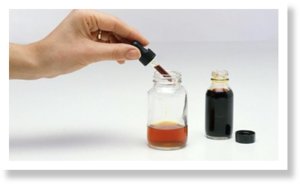 Iodine is an
essential
micro-nutrient. This means
every single cell of every single person needs it
.
Evolutionary biologists
reckon that seafood consumption, and thus iodine absorption, played an important role in human brain development and evolution.
Iodine also has excellent antibacterial, anticancer, antiparasitic, antifungal, and antiviral properties
.
Unfortunately,
iodine deficiency in the general population is of pandemic proportions
in our modern world due to iodine's displacement in our bodies by
environmental toxins such as bromide, pesticides, and food additives
. Modern farming techniques have also led to deficiencies of iodine and other minerals in the soil. Thus, crops grown in iodine-deficient soil are deficient in iodine.
Certain diets and lifestyles can also predispose a person to develop iodine deficiency. Those who eat a lot of bakery products (breads, pasta, etc), which contain high amounts of bromide, are at risk. So are vegetarians and those who don't like sea food, sea vegetables or salt.
According to Dr. Brownstein, author of
Iodine: Why You Need It, Why You Can't Live Without It
, about one-third of the global populations live in a region of iodine deficiency. He and other iodine researchers have tested thousands of people, and found consistent results:
approximately 96% of patients test low for iodine
. The World Health Organization has recognized that iodine deficiency is the world's greatest single cause of preventable mental retardation. Iodine deficiency has been identified as a significant public health problem in 129 countries and up to 72% of the world's population is affected by an iodine deficiency disorder.