Dear Readers,
On behalf of nearly 100 volunteer editors located around the world, we would like to wish you all very happy holidays and a fruitful New Year. That's the standard holiday greeting, but let's not kid ourselves: obviously, from SOTT's perspective, a mass awakening of humanity and unified action to take back control of our lives from the psychopaths steering our planet to destruction is what would make the coming year fruitful and happy for all. The task can be compared to turning an ocean liner around: as big as it is (over 200,000 tons), it only takes a rudder to do it! Nothing is impossible with your support!
As many of you know, SOTT refuses commercial advertising and support, and achieves its objectives via its own resources and reader donations. Any and all "advertisements" you see on our site are either ads for our own products, which directly support our work, or non-commercial support for others engaged in the fight against psychopathy and its effects on our world. This is how we manage to keep this website going, and try to provide you with as objective a picture of the global reality as possible every day.
Over the years, we've held fund-raisers for specific goals, and the response has always been gratifying; obviously, many people do appreciate our work. YOUR contributions - whether as direct donations or product purchases - keep us up and running on a daily basis and we are immensely thankful to all. What you have helped us accomplish over the past eleven years is amazing. Thanks to you, our readers and your support, SOTT readership has increased from merely thousands to the millions. To give you an example, according to Google Analytics: December 8, 2012 SOTT had 92,072 page views and one year later, on December 4, 2013 SOTT had 166,209 page views. That's an 80% increase to a
consistent 5 million page views per month
! In addition, you have spoken via Facebook, and we currently have over
74,000 likes
across our 4 SOTT sites:
English
,
Spanish
,
French
, and
German
.
Thanks to you, our readers, the information about psychopathy in power which we began publishing back in 2002, has spread so far and wide that now, the mainstream media is being forced to deal with the issue with concerted programs of damage control! Thanks to YOU, our readers and supporters, the words "Political Ponerology" have entered the lexicon of cyberspace and we are sure it won't be long before they, too, receive a directed reaction from the psychopaths in power. In short, SOTT is making waves, even in the face of long-term and ongoing efforts to slander and marginalize us.
Together, we are making a difference!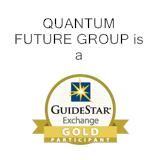 All of this highlights how important YOUR SUPPORT is, especially in the face of a tanking economy. The Fight Against Lies goes on and we very much need your help to keep the lighthouse going until we reach that point where knowledge and awareness goes exponential, at which point, that Happy New Year we all hope for might become a real possibility. This is why your help now is more important than ever. And so, before the end of the fiscal year, we would just like to remind you that if you have extra income this year, donating to SOTT, a program of
Quantum Future Group, Inc
., a U.S. non-profit organization, is tax-deductible in the US. Wouldn't you rather give your money to a good cause, to the fight for truth and real information, than be funding War and Corruption?
Make your (tax deductible in the US) donation today.
You can send a check or money-order by mail to:
SOTT/Quantum Future Group, Inc.
P.O. Box 252
Almond, NC 28702
USA
Or you can
donate via Credit Card or Paypal
: