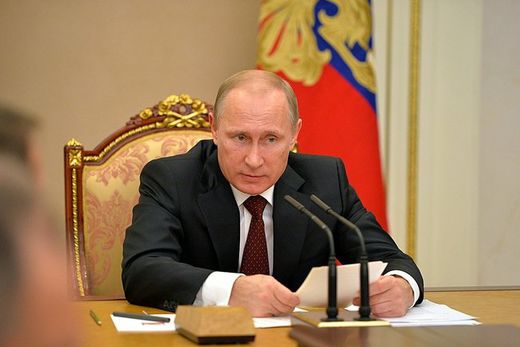 Russian President Vladimir Putin recently spoke about countering extremism in the next decade at an expanded Security Council meeting in the Kremlin. As usual, he had some interesting things to say. Here are some highlights, with commentary.
On the inhumanity of extremism
I do not believe there is any need to prove how dangerous the very nature of extremism is and how destructive its ideology is - the ideology of intolerance, hatred and animosity. In all its manifestations, extremism is aggressive in nature, seditious and often violent and linked to terrorism.

It infringes on the rights and freedoms of citizens, often even endangering their very lives; it is a threat to national security, capable of cardinally unbalancing the political, economic and social systems. Such types of extremism as nationalism, religious intolerance and political extremism are especially dangerous for society and for the state. Every crime of this type (usually resonant and heinous in itself) can provoke mass violations of public order.
The western puppet masters also know how dangerous and destructive extremism is, which is why they foment it in regions they wish to control. They also know that ordinary people
also
know how dangerous and destructive it is. But unlike their leaders, they see this as a
bad
thing, which is why their governments make a big show about 'fighting terrorism'.