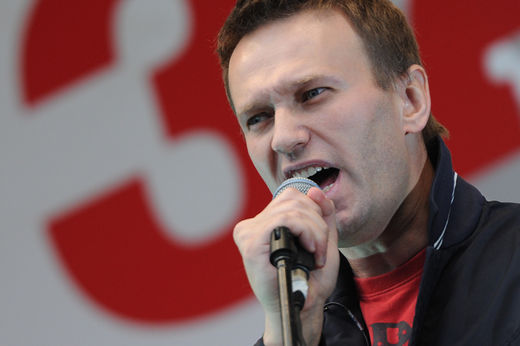 In recent months it's come to light that the U.S. government and allied Western powers have arrayed all of their
economic
,
social
,
political,
martial
, and
propagandizing
forces against Russia and the leadership of its president, Vladimir Putin. Some of the policies, strategies and approaches towards destabilizing Russia are out in the open. Some less so. But this is where it gets most interesting. For while it was fairly easy to spot some of the aggression aimed at Russia from without, seeing it occur even more covertly from
within
is another story. Which brings us to some recent news.
The western media is now carrying
the story of a protest on the streets of Manezh Square in Moscow
which occurred on Tuesday, December 30th. At the center of the rally was Alexei Navalny, self-proclaimed "anti-corruption" blogger and head of the largest opposition movement of the leadership of Vladimir Putin and his administration in Russia. Navalny was just convicted of defrauding a cosmetics company of about $440,000 and given a suspended sentence of 3 1/2 years. Relating to the same case, his brother, Oleg, will be sent to prison for the same period of time. In 2013, Alexei Navalny was also tried and convicted of embezzling over $500,000 from the state-owned timber company Kirovles, where Navalny worked as a volunteer in 2009.