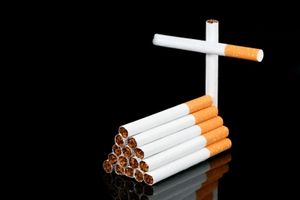 Programming
is a powerful thing.
Everyone knows that smoking is
bad for your health
, right? They know this because their
governments
tell them so, and everybody knows that our governments only have the best interests of the people at heart, right? (roll eyes here)
With the relentless push towards GMO crops, toxic flouride in the drinking water, mandatory mercury-laden vaccines, chemical pollutants spewing into the atmosphere, herbicides and pesticides sprayed from here to kingdom come, it's a wonder anyone
remains alive
on planet earth!