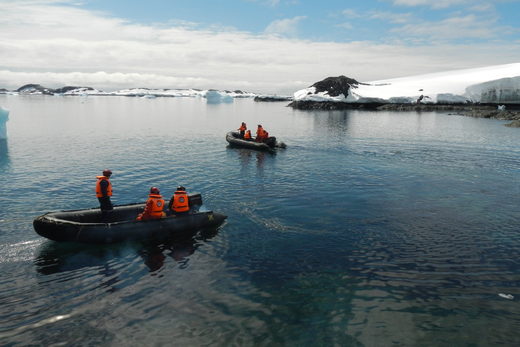 Given its geographic isolation and bone-chilling temperatures, Antarctica has long held up a "no soliciting" sign when it comes to invasive species. But now the first successful marine invaders have breached the White Continent's door.
Scientists found a colony of mussels, most likely transported from Patagonia via ship, near the largest of the South Shetland Islands some 75 miles north of the Antarctic Peninsula
. This discovery,
published last month in Scientific Reports
, is a harbinger of future invasions, the researchers suggest, particularly as climate change afflicts the Southern Ocean and ship traffic in the region increases.
Paulina Bruning
, a marine biologist at Laval University in Québec City, never set out to find mussels in Antarctica. When Ms. Bruning dove in the 36-degree water of Fildes Bay on King George Island, she was focused on collecting native coral and sea sponges.