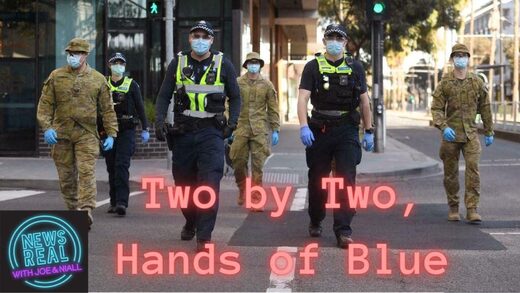 It's full-steam ahead in the war against the virus! And the war to fix the climate. But mainly the other war! With the military literally leading the 'vaccine roll-out operation' in Australia, is it any wonder that country has been so ruthlessly successful in stamping out the virus?
In this
NewsReal
, Joe and Niall discuss the latest moves by governments from New York to New South Wales to protect people against the deadly plague - and to prepare them for energy and food shortages.
There are of course no conflicts of interest and no ulterior motives behind any of this, and anyone who thinks so is a crazed conspiracy theorist. So remember, no matter what happens, shut up and take your damned vaccines!
**
Podcast begins at 00:03:45
**
Running Time:
01:28:33
Download:
MP3
— 60.8 MB