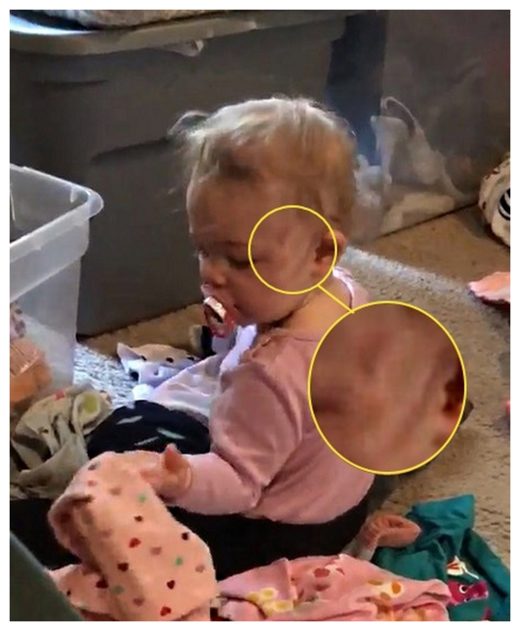 Highland TWP - It's a video of the unknown that is posing many questions - What is it? Is it real? And what is it doing there?
A family in Highland Michigan believes their house is haunted and what's even more disturbing is that whatever is haunting the home is doing harm to their little girl.
Heather Brough and Joshua Higgins say they couldn't believe what they saw on their nanny cam.
"It's almost like she sees something that we don't," Heather Brough said.
It's an image Heather and Josh say is haunting their home.
"It was chilling," Joshua said. "It was literally a chill down your spin, like that 'what if' factor - Is this what I just saw?"
Caught on the couples nanny cam video a few weeks ago is what appears to be something moving in front of the baby crib.
The couple says it appears to be a ghost.