Locals say the ranch has been plagued by strange creatures and cattle mutilations. It's also been used for government UFO research. So what's really happening there?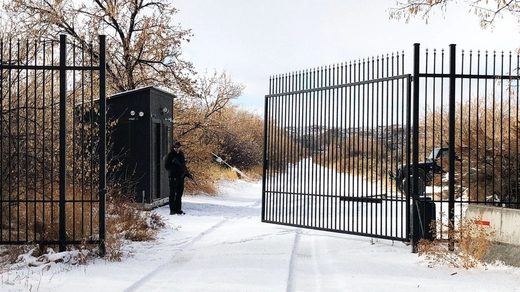 The long red mesas of Utah's Uintah Basin greet us as my driver, an American real estate mogul and tech investor, pulls us into Fort Duchesne. Looking out my window, we are finally out of the mountains and in the valley. My mind is lost in thought about the legends here, the supposed curse that now haunts this land, and the men and women who have experienced that curse head on. I have monsters on my mind. Well, actually just one: the Skinwalker.
A quick right turn shakes me from my daze.
"We are almost there," my driver tells me. "Are you excited?"
He has a childlike grin on his face. We had travelled for nearly three hours from Salt Lake City. A snow storm had interrupted our journey through the mountains, blinding us and covering the highway in a sheet of ice.
Safe in the valley, the sky is blue, a sharp contrast from the grey storm skies at higher altitudes. The sun bounced off the mesa that made the area famous for paranormal junkies and UFO enthusiasts alike.
Local lore has always told that strange lights hover over this area
and that strange creatures roam the wilderness here.
One tale tells of the Ute
, an Indigenous tribe from this valley and their uneasy alliance with the Navajo. Siding with American
military forces in the late 19th century
, the Ute helped force the Navajo people out of the area. Local lore suggests that the Navajo unleashed a Skinwalker, a shapeshifter who can possess animals' skin.