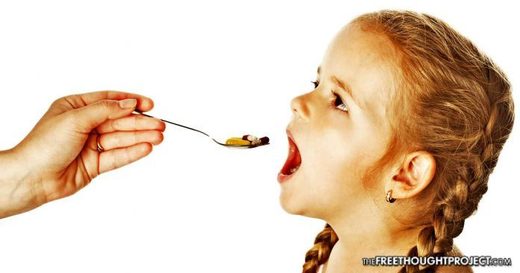 Big Pharma's subtle propaganda comes in many forms. Those tuning in to mainstream media programs will be subjected to nightly advertisements, many of which feature highly addictive and dangerous antidepressants. But a recent news story warning that 3-year-olds could be suffering from depression and should be evaluated by doctors shows that the
industry will stop at nothing until all Americans are on drugs.
NBC's feature story on depression used scare tactics in its title to imply and suggest a national depression crisis among toddlers.
"Generation at risk: America's youngest facing mental health crisis,"
the title reads. While the nation is facing an opiate crisis caused by Big Pharma's highly addictive production and distribution of opiates, one would be hard-pressed to find many Americans who believe the nation's toddlers and children are mentally ill.
The article's authors are Kate Snow and Cynthia McFadden. They write:
The Centers for Disease Control and Prevention reports that 1 in 5 American children ages 3 through 17-about 15 million-have a diagnosable mental, emotional or behavioral disorder in a given year.
Did you catch that? They are trying to convince readers
that children as young as 3 years old suffer from mental illness.
The article goes on to claim that the children simply need to be diagnosed in order to be treated, prompting readers with troubled children to consider taking their babies to psychiatrists or medical doctors.