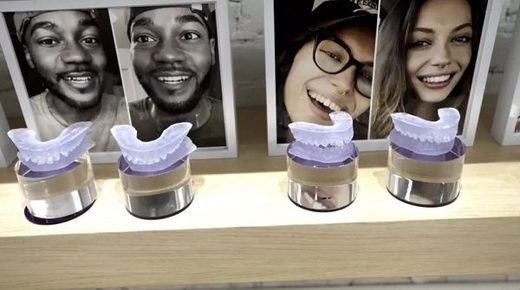 Dentists are waging a war against SmileDirectClub, a startup whose mail-order product promises to straighten teeth at a fraction of the cost of braces, without the hassle of a dentist's office.
The American Association of Orthodontists (AAO), representing 18,000 dental professionals, has lodged complaints with dental boards and attorneys general in 36 states,
alleging
that SmileDirect's service - which allows customers to skip in-person doctor visits and X-rays - is "illegal and creates medical risks."
At least three state dental boards - in Alaska, California, and West Virginia - have opened investigations into the company, though none have yet been completed. In August, Alaska's board voted to ask the state's licensing division to send a cease-and-desist letter barring SmileDirect from selling there.
"It became very clear to us that they were violating the law," Kevin Dillard, general counsel at the AAO, told BuzzFeed News. "Our goal is to make sure that those states understand that there is a market participant here that we believe is violating their laws that exist to protect the public."