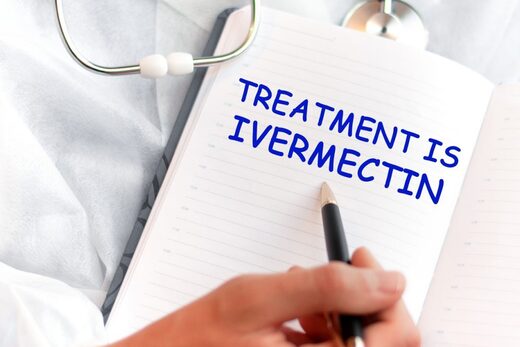 A recently
published study
in this month's
American Journal of Therapeutics
, took an in-depth look at 18 randomized controlled studies on the use of Ivermectin to control COVID-19.
The study concludes that the use of Ivermectin "significantly reduced risks of contracting COVID-19" and "found large, statistically significant reductions in mortality, time to clinical recovery, and time to viral clearance."
Ivermectin was first developed as a veterinary drug in the 1970s, however since 1988 it has been prescribed for humans to combat various parasitic infections. Was later added to the WHO's list of
essential medications
and in 2015 the inventors were
awarded the Nobel Prize in Medicine
.
With the outbreak of COVID-19, many doctors and scientists were looking for new ways to deal with the virus. At the same time, an interesting
series of events occurred
one nursing home in Toronto, in February 2020 (just before COVID-19 emerged in Canada the Valley View Nursing Home in Toronto, Canada had a parasitic outbreak. 170 patients at the home were given Ivermectin. The residents of the 4th floor, where the outbreak occurred, were given the highest dose; the rest of the residents were given a prophylactic dose. The staff were not given Ivermectin. Then they had a Covid-19 outbreak. The staff were infected with COVID-19 much more than the patients. Only 6 patients contracted COVID, and they all had mild cases. The patients on the 4th floor, who received the highest dose of ivermectin, had no cases of COVID. These patients were very elderly with comorbidities, and they had much contact with the staff yet only 6% were infected.