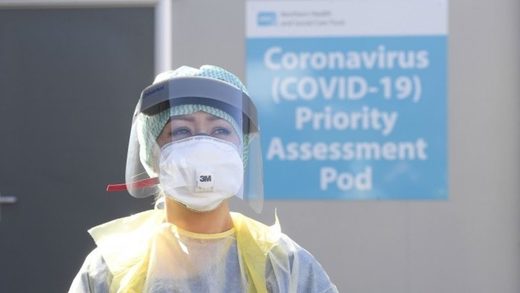 I'm a doctor 'on the front-line' in the 'war against COVID-19'. Yes, we have a huge problem, but
it is not necessarily the virus itself
. The real problem is hidden in plain sight. Let's see if we can begin to discern it.
Lockdown Time
This is how doctors, nurses and other medical staff and administrators are handling this crisis.
They have set up "contaminated" respiratory divisions at clinics and hospitals, which are separated from the rest of the outpatients and health staff.
Anybody
coming in with a cough, or who is sneezing, or showing any sign of respiratory distress, is directed to this division and kept separated from those coming in with wounds or any other non-respiratory-related illness. That way, contagion is not propagated to the entire building, but is kept isolated within the respiratory division, which has its own doctors and staff handling cases there. Again,
all incomers with respiratory symptoms - which in reality can be anything from the common cold to the typical seasonal flu, even a cough due to seasonal allergies - are sent to this respiratory division
.
Every time a doctor has to record anything related to a patient's consultation, he or she must type a note in a file (most of which are electronic) under a certain category. Because a pandemic has been declared, and in view of the global lockdown effort, that category is specified by international codes that have been designated for this particular coronavirus. After all, people require sick leave letters or isolation labels from doctors, who determine which to issue to whom depending on their likelihood of being infected or in close contact with infected people.